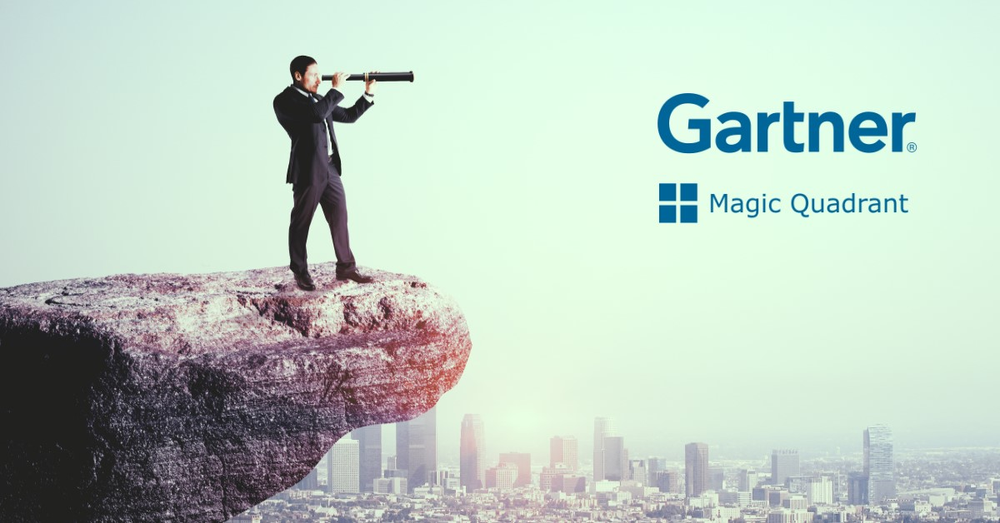 There is nothing quite like third-party validation from one of the world's most prestigious market research firms. That's why we're honored to be named to the Visionary quadrant in the Gartner 2020 Magic Quadrant for Data Center Backup and Recovery Solutions, especially after being positioned as a Niche vendor in 2019 and 2015.
The recently published report from Gartner highlights Acronis' strong industry focus, including enterprise-grade cyber protection solutions for the automotive, healthcare, energy, and government verticals. Acronis was also recognized for its extensive product localization efforts since its products and documentation are available in 25 languages, the most among all vendors evaluated in the research.
Acronis' place on Gartner MQ 2020
According to the Gartner Magic Quadrant (MQ), Visionaries are forward-thinking vendors who are advancing their portfolio capabilities ahead (or well ahead) of the market, but whose overall execution has not propelled them into being Challenger or Leader quadrants. These vendors predominantly differentiate themselves through product innovation and perceived customer benefits.
Gartner seems to have upgraded Acronis to Visionary status because of two inextricably intertwined aspects of our corporate strategy – our vision of cyber protection and our holistic support for enterprise environments.
Image shared from blocksandfiles.com
Vision of cyber protection
First is our singular focus on cyber protection, our unique approach that combines data protection and cybersecurity. The Gartner report specifically cited our antiransomware capabilities and our ability to verify the authenticity and recoverability of backups as features that differentiate Acronis from other cybersecurity solutions.
This acknowledgment is encouraging because it means Gartner clearly recognizes the critical interdependency between backup and cybersecurity and accepts the impact of our core cyber protection strategy.
Acronis Cyber Protect was still in beta during the evaluation period for this MQ, so our new cutting-edge, integrated features like vulnerability assessments, patch management, and URL filtering were not able to be considered. Now that they are being deployed and utilized by partners and customers, our leadership within cyber protection should only improve our position in future versions of the Gartner MQ.
Holistic support for enterprise environments
Second, we believe we moved into the Visionary quadrant because of our unique ability to provide holistic cyber protection for enterprise IT environments. These include virtual machines, databases, and SaaS solutions found in the data center, as well as edge and endpoint devices.
While the Gartner MQ focuses solely on the enterprise data center backup and recovery, the primary focus for Acronis has always been protecting the edge and endpoint. While the data center remains critical for enterprises, the surge in work-from-home users due to the COVID-19 pandemic has made protecting endpoints more important than ever.
Acronis is the only vendor included in this MQ report that can provide enterprises with complete cyber protection both inside and outside the data center.
The IT needs of organizations is constantly evolving, as are the risks to their data. Vendors who meet today's requirements serve an important role, but those known for anticipating what organizations will need in the near future and developing solutions that meet those new demands will naturally have a greater impact for forward-thinking companies.
As the gold standard for many in the industry, being recognized as a Visionary in the Gartner Magic Quadrant validates what we believe – that Acronis is creating solutions to the challenges enterprises must face when protecting their valuable data, data centers, and edge and endpoint devices.
We look forward to Gartner's next review of our solutions so they can react to the vital patch management and cybersecurity capabilities that have been released since they conducted their 2020 analysis.
For more information and access the full report, Gartner customers can download the Gartner 2020 Magic Quadrant for Data Center Backup and Recovery Solutions.