formerly Acronis Cyber Backup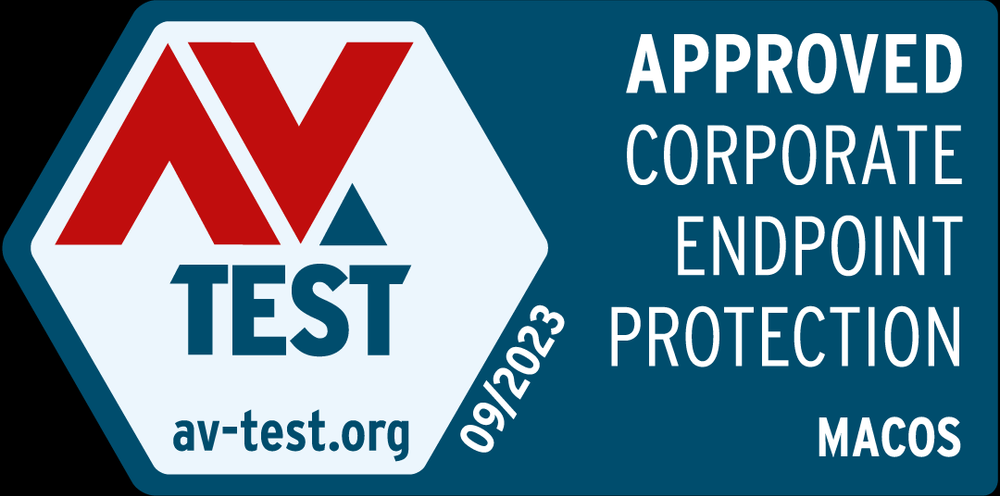 Acronis Cyber Protect is a long-time participant in the AV-Test independent evaluation of security products for Apple's macOS. It is critical that a cybersecurity product is consistent with good results, as new threats emerge. We are proud to report that Cyber Protect has achieved a perfect 6 out of 6 score in each and every test performed in the last year.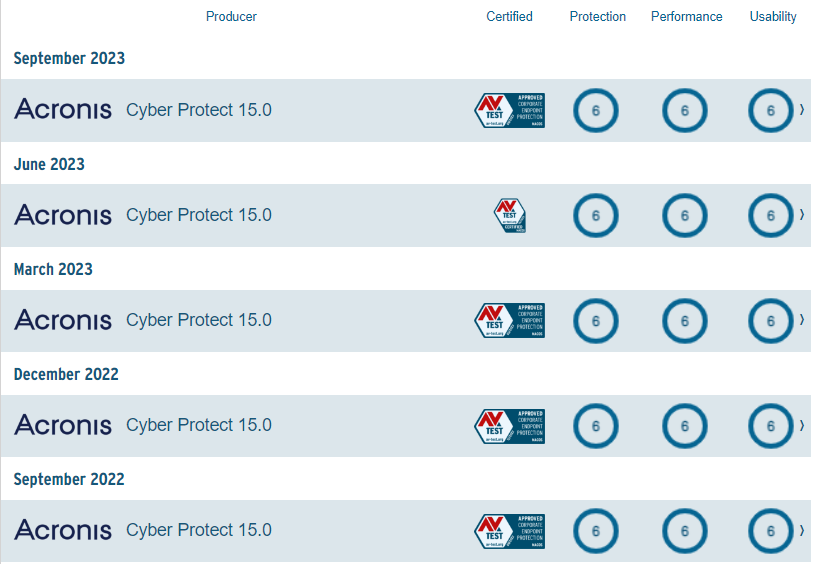 As always, AV-Test used the most current version of all products for the test. Products were permitted to update themselves and query their in-the-cloud services. The test ran under actual macOS Ventura 13.5.1 to analyze malware detection, false positives and performance.
For the detection of widespread and prevalent malware, 544 samples were used. AV-Test took 122,506 samples to test false detections of legitimate software as malware during a system scan. AV-Test used 80 samples to determine if there were any false warnings concerning certain actions carried out while installing and using legitimate software. AV-Test also used 80 samples to determine if there were false positive resulting in blocking action carried out while installing and using legitimate software.
Acronis Cyber Protect achieved perfect results — 6 out of 6 in each category — once again proving that it is a best-in-class solution to protect Macs against sophisticated threats.
To learn more about Acronis Cyber Protect, visit our website or start a free trial.
About Acronis
Acronis is a Swiss company, founded in Singapore. Celebrating two decades of innovation, Acronis has more than 1,800 employees in 45 locations. The Acronis Cyber Protect Cloud solution is available in 26 languages in over 150 countries and is used by 20,000 service providers to protect over 750,000 businesses.