Experience greater agility, security, and compliance
Hybrid DR delivers advanced levels of agility, security, and compliance managed through a single pane of glass.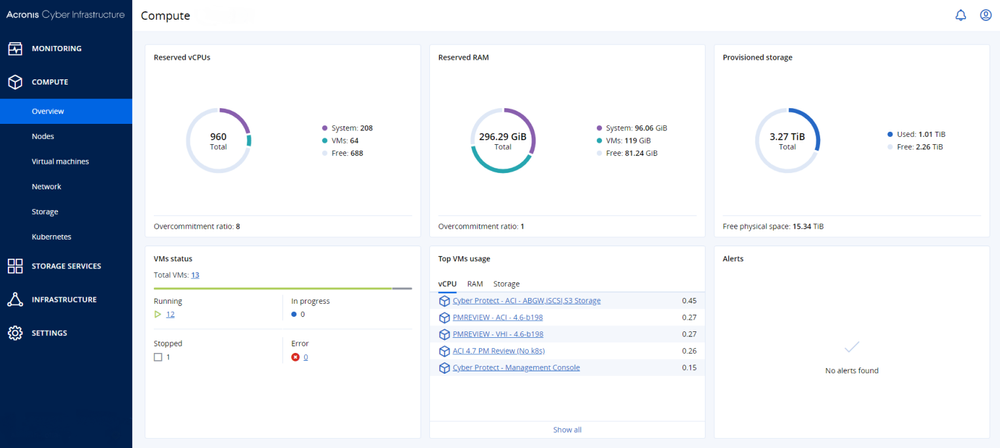 Most DR solutions make you choose between cloud and local deployments. Acronis Hybrid DR delivers the best of both without compromising features, functionality, or security. It's the perfect-fit solution for service providers to deliver an end-to-end solution that supports all use cases.
Unleash industry-proven protection for your business
Sometimes "where" the data is matters
Acronis partners can provide a modern DR solution in the cloud and in their own data center. Acronis Hybrid DR means you direct where each client tenant account lives. This is perfect for use cases when DR data is best kept locally.
GDPR, data sovereignty, and regulatory compliance

Deliver a full-featured DR solution that complies with geographic directives and industry best practices for financial, medical, consumer, and business data.

When the cloud is just not fast enough

Some businesses, systems, and services require exceptional recovery SLAs. Eliminate latency risks by recovering locally.

Economic optimization

Right-size hardware and reduce storage costs for low-risk and fault-tolerant use cases without compromising DR. Recover services with significant traffic in your own data center to manage recovery costs.
Built on Acronis Cyber Infrastructure
Meet modern IT demands with a multi-tenant, hyper-converged infrastructure solution — a universal, cost-efficient, and scalable solution that combines compute, network, block, file, and object workloads using industry-standard hardware and methods.
RunVM agents
RunVM controllers
PostgreSQL
HAProxy cluster
Socks5 cluster
Learn more
Cyber Infrastructure
Scale-out a cost efficient and multi-purpose infrastructure solution for cyber protection
Looking for help?
Frequently Asked Questions
What is disaster recovery infrastructure?

Disaster recovery infrastructure is a duplicate, regularly tested, and fully capable system able to take over if client production systems experience a failure. With Acronis Hybrid DR, that trusted system can be in the cloud or right next door.

What is Acronis Hybrid DR infrastructure?

Acronis Hybrid DR infrastructure is a complete, modern DR solution that exists in the Acronis Cloud and in a local data center. This allows service providers to direct where a client DR instance lives without compromise.

What are typical use cases for Acronis Hybrid DR?

There are three main scenarios in which you may want to consider Hybrid DR:

1. GDPR, Data Sovereignty, and Regulatory Compliance.

2. The latency between your client and the nearest Acronis data center is not suitable.

3. Right-size hardware and reduce storage costs for low-risk and fault-tolerant use cases without compromising DR.

4. Other use cases when a local solution is preferable.

Which DR features are available in Hybrid DR?

Hybrid DR has the same complete set of features available in Acronis Advanced DR Cloud deployments. It's a DR solution without compromise.

Can I deploy Acronis Hybrid DR on VMware?

Hybrid DR is based on Acronis Cyber Infrastructure and is tightly integrated with its capabilities. It should not be deployed onto other hypervisors.

Acronis uses ACI as a virtualization platform in its own data centers. ACI combines virtualization with advanced software-defined storage that supports hot and cold workloads on the same cluster, which allows better performance and HW utilization, and saves costs in DR scenarios.

How many VMs can we host on compute nodes?

That depends on the local hardware configuration created. The rule of thumb is to have 20% of configured resources free on the compute clusters to for tests or production failovers without overbooking resources.

How much data and how many VMs can be protected?

The system is designed to be fully scalable. The infrastructure planning section of the deployment guide will allow you to define the size of the cluster and amount of storage required.
Sorry, your browser is not supported.
It seems that our new website is incompatible with your current browser's version. Don't worry, this is easily fixed! To view our complete website, simply update your browser now or continue anyway.