Acronis

Cyber Protect Home Office
formerly Acronis True Image
Is backup software for Windows necessary?
You are an at-home PC user, and you use your computer to manage your personal business, or perhaps you run a small business from your home office. But what happens when something goes wrong with your computer or when it is time to upgrade your software? Having the right backup and restore software means that no matter what happens to your computer, you can be back up and running in a matter of hours, if not minutes.
When you upgrade, the right backup software ensures rapid and complete restoration of your entire computer environment, without the need for you to tweak or re-configure the system. If you've ever spent a day copying files, installing software, and setting up your desktop, you know that no matter how much time you spend, a week or two later, something inevitably goes missing, or you have to download or search for a file or app.
Many users don't realize that there are third-party solutions out there that can automate backups and ease the transition when buying a new computer; or they depend on the built-in Windows backup, which is incomplete in terms of coverage.
This article explores Windows 10 / Windows 11 backup software and the difference between the built-in functionality and what's available from a dedicated backup software provider.
Can I count on Windows backup software?
Windows 10 native backup is considered a good solution for the casual PC user but there are some shortcomings.
No cloud backup. For example, you cannot back up your system, files and folders to the cloud. Yes, you have OneDrive, but that just synchronizes your local files to the cloud; it is not a true backup. For example, if you were to inadvertently delete a file on OneDrive, that file will also be deleted in the cloud.
Even for home users, this limitation is significant. For obvious reasons, backups shouldn't be stored in the same location as the originals. If a fire or flood destroys your computer, more than likely your local backups will also be destroyed. This is why the 3-2-1 backup rule is important to follow: maintain three copies of your data across two types of media with one backup stored offsite.
No protection for Microsoft 365. Another drawback of Windows native backup is that it doesn't offer any way to back up your Microsoft 365 account. The assumption is that Microsoft's servers are completely protected and secure; but over the last few years, outages, security breaches and attacks have targeted even the largest global organizations, including Facebook, Amazon, and Google. You should be able to store your data securely, on independent servers, with encryption on the data so that even the software provider has no access to your files. Fully secure and encrypted solutions for Windows 10 and 11 backups offer the assurance that no one other than you has access to your private files.
No protection of backups from cyberattacks. Another drawback with native Windows backup concerns the security of your backups. If your backups are stored locally and you suffer a cyberattack, more than likely your local backup will be infected as well. This is why you want to consider a third-party backup solution that not only stores your backups in the cloud but also scans your system, files and folders for infections.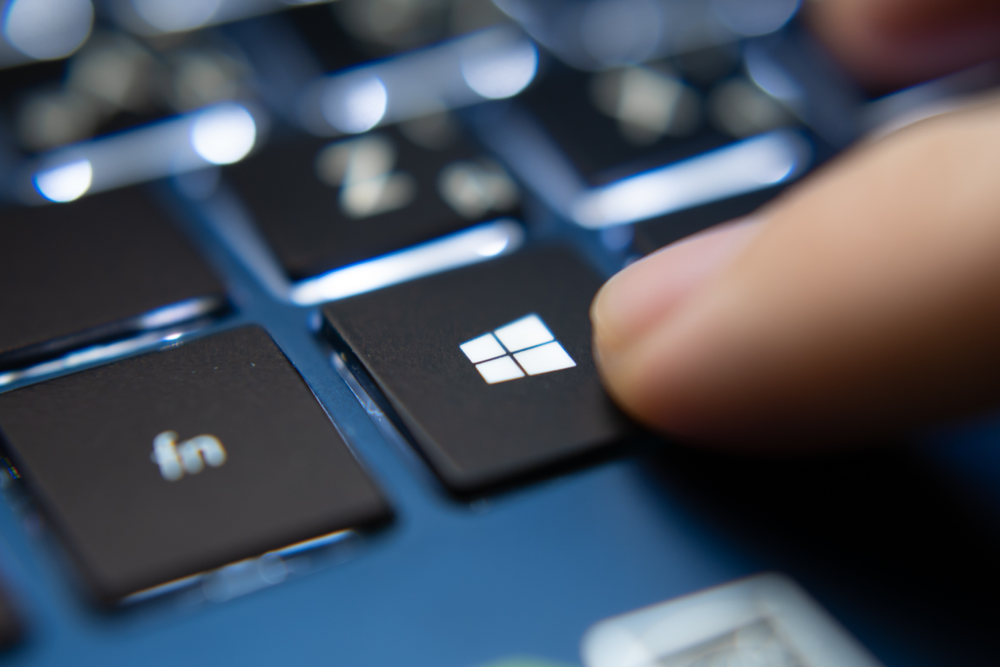 Is there another solution for backup besides the Windows 10 built-in tool?
The best Windows backup software comes from third parties who are specifically focused on the security and safety of computer backups. Backup isn't a feature of these software packages: it is the core. Therefore, you'll always get better capabilities when you back up your Windows 10 or 11 system with a dedicated third-party program, versus the built-in features on your laptop.
When choosing a backup utility, you'll find different backup software packages for different types of computers and operating systems (OSs). Some products offer software backup targeted specifically for home offices. The next section covers the criteria for choosing the right Windows backup software.
Choosing a backup utility
The following considerations should be top of mind for choosing Windows 10 and 11 backup software:
● Ease of use: You want to focus on the task at hand, and not on computer maintenance. First and foremost, the solution must be intuitive — both for the backups and for the recovery. There is nothing more stressful than losing all of your files. When you log back into that recovery software, you want it to work with no fuss.
● Automation: Automation means that you set up the software once and never have to think about it again — unless you need to access the backups. The best backup software tools will have multiple options for scheduling backups and for easily saving them in different locations.
● Speed: Fast backup eliminates bottlenecks and computer slowdowns that can impact your day-to-day computing operations. Quick recovery time allows you to restore Windows 10 and 11 software in a matter of minutes in case of any glitches.
● Reliability: Needless to say, backup software needs to be reliable. To obtain the best Windows backup software, check online reviews and choose a company that has a great reputation.
● Versatility: The software you choose should have a variety of features, such as the ability to restore individual files or folders, cloud and local storage, and more. If you have multiple computers, choose a software package or software provider that offers continuous and timely upgrades.
● Breadth: Different backup solutions can vary in terms of the features they offer. Watch out if the software seems too simple or is free — it may not have all the features you need.
Benefits of paid windows backup vs. native Windows backup
Modern backup solutions, such as Acronis Cyber Protect Home Office, integrate data protection and data security. This means that instead of using multiple Windows features for backup and data security, you can use one solution to create full disk-image backups — as per the 3-2-1 backup rule — and ensure your systems and data are protected from data loss of any kind, including as a result of cyberattacks.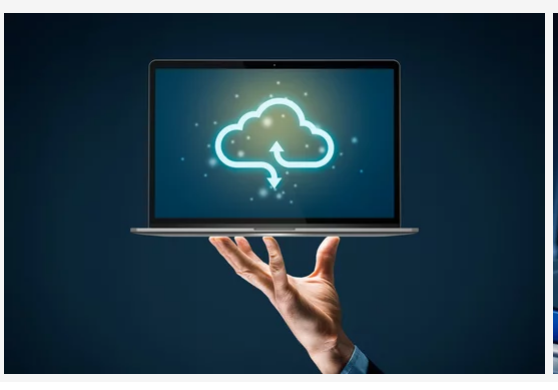 Acronis Cyber Protect Home Office for full data protection
Acronis Cyber Protect Home Office (formerly Acronis True Image) offers everything you need to safeguard your Windows 10 and Windows 11 PC and backed up data from all of today's threats — from disk failures to ransomware attacks. Thanks to its unique integration of backup and cybersecurity in one, it saves you time and reduces the cost, complexity, and risk of managing multiple solutions.
When compared to Windows native backup, Acronis Cyber Protect Home Office enables you to create full-disk image backups, but the solution also:
• Enables you to back up locally and to the Acronis Cloud
• Backs up your iPhone and Android devices
• Supports iOS to or from Android migration
• Creates direct cloud-to-cloud backups of your Microsoft 365 account, including the emails and attachments from your Outlook.com mailbox and all of the files in your OneDrive
• Offers machine-intelligence (MI)-based cybersecurity to block attacks in real-time — before malware, ransomware, or cryptojackers can cause damage and keeps accidental infections and unwanted cyberattacks away from your valuable data while you're browsing online or videoconferencing with your family and friends.
Acronis Cyber Protect Home Office
For Windows
Backup Your Windows: Discover Our Personal Solution Now!
About Acronis
Acronis is a Swiss company, founded in Singapore. Celebrating two decades of innovation, Acronis has more than 1,800 employees in 45 locations. The Acronis Cyber Protect Cloud solution is available in 26 languages in over 150 countries and is used by 20,000 service providers to protect over 750,000 businesses.