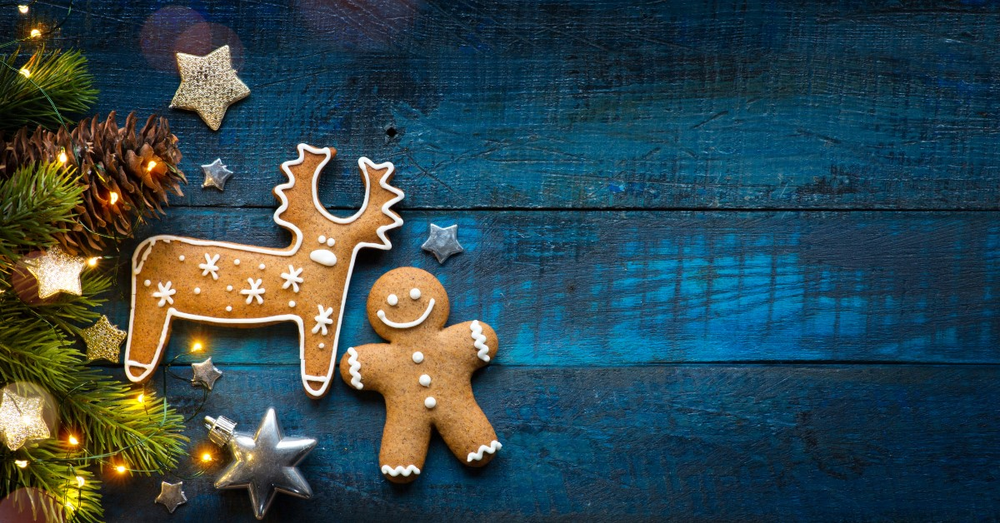 The season of giving is upon us again! Across the country, people are making their annual trek through a winter wonderland to the slightly-less wonderful shopping malls of America.
As usual, gift cards, clothing, games, and toys top the to-buy list of most holiday shoppers. However, the average American adult now spends 11 hours, or 46 percent, of their day interacting with digital media. With that in mind, it makes more sense than ever to consider gadgets and software that make the digital world better, faster, and safer as gifts for your tech-loving friends and family this holiday season.
Whether you're shopping for your most tech-savvy friends or an aunt or uncle who could use a little extra support with anything involving a keyboard, here are 10 tech gifts to help you spread holiday cheer and cyber protection.
I'm shopping for: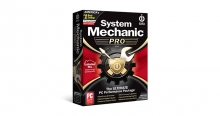 System Mechanic Pro for Windows is a highly versatile software tool for anyone who spends time online. Features include automatic bloatware removal, internet and hardware speed boosts, privacy protection, and more – all without disrupting or impeding on their user experience. Best of all, iolo's Whole Home License means that your one gift can enhance their entire family's online experience.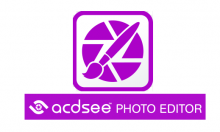 Have a photo fanatic in the family? Look no further. Photo Editor 10 by ACDSee is a robust photography editor offering customizations that make it perfect for beginners and veterans alike. Users gain hundreds of different filters, adjustment tools, and more that can help turn any photo into a masterpiece in no time.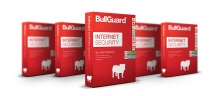 BullGuard Internet Security
Ranked among the top anti-malware solutions, BullGuard offers a full suite of online defenses for Windows, Mac, and Android. For their 2019 edition, BullGuard has expanded and improved their features to include a revamped vulnerability scanner, a gamer-focused system optimizer, and a modern behavior-detecting anti-malware alongside their high-quality firewall and parental controls.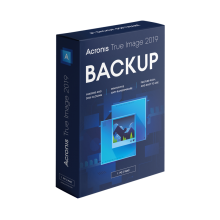 Acronis True Image 2019 Cyber Protection
This year your friends and family can back up, store, and restore their holiday memories easily and reliably – tech savviness not required. Recognized as the #1 personal backup solution available, Acronis' feature-rich protection includes recently added capabilities such as direct cloud-to-cloud backups of personal Office 365 accounts, an active cryptomining malware blocker, and an all-in-one recovery tool called the Acronis Survival Kit. It is one gift that ensures the digital lives of everyone on your list are thoroughly protected.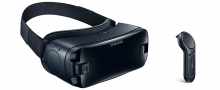 The Samsung Gear VR is the gold standard for mobile virtual reality systems. Powered by Oculus' extensive VR library, the device gains new apps and games each month, ranging from meditation and educational guides to zombie shooters and Netflix. For those on your shopping list with recent-gen Samsung smartphones, the Gear VR offers an amazingly immersive experience.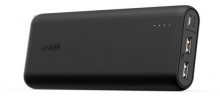 Know someone who is always on their phone or tablet while on-the-go? This compact Anker power bank holds the massive punch that they're looking for. With its huge charging capacity, the PowerCore 20,100 can recharge most phones seven times over before needing to be recharged itself.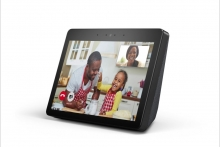 Amazon Echo Show Smart Home Hub
Advancing on the technology behind Amazon's popular smart speaker, the Amazon Echo Show introduces a new level of convenience and connection with a 10-inch HD screen. With this new feature, you can watch live TV, stream Hulu, and make video calls while still enjoying the 50,000 "skills" currently available on the Echo.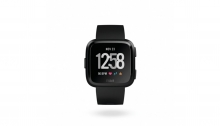 Fitbit has been the leader in fitness trackers since their launch in 2007, but with the arrival of the Fitbit Ionic – and its improved follow-up, the Versa – they're taking the smartwatch market by storm. With a charge capacity that lasts for four days, complete waterproofing, and a wealth of apps for both Android and Apple phones, users are sure to make this gift an integral part of their daily routine.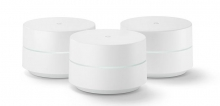 Google Wifi Mesh Wi-Fi Network
Have a corner of the house that your Wi-Fi never seems to reach? Mesh routers have been flooding the consumer market to address this exact problem and Google is clearly leading the race. With Google Wifi, even the most tech-averse individual can set up a lightning-fast (470 Mbps) Wi-Fi connection that extends to every corner of the house for less than just about any other solution you'll find.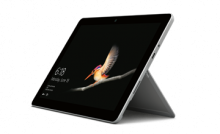 Microsoft Surface Go Tablet
Microsoft's new tablet delivers more versatility than ever before, and far more than most other tablets on the market today. The Surface Go is a highly customizable take on tablet devices with a wealth of accessories and feature options all packed into a 10-inch touchscreen. For techies on the go, it tips the scales at an astonishingly light one-pound and holds its charge for up to nine hours.
Giving the gifts of innovation and digital protection this year is a surefire way to make the season bright. People spend so much time connected to digital experiences that they're sure to value a gift that makes all of their digital work and play better, faster, and safer. Put a bow on these tech and software gifts to provide your geeky friends and family with a present they'll be excited to use – and protected while they use it.