Learn how your peers protect their data
Case study

Acronis protects world's largest alumina refinery from data loss

With Acronis, we have significantly improved our Recovery Time Objectives (RTOs) and Recovery Point Objectives (RPOs). We find Acronis is the best solution to protect our data and support our disaster recovery plan.

Case study

Johnson Electric quadruples backup speed with Acronis

The speed with which we can now backup and restore business data was a big selling point for us. Acronis Backup gives us confidence because we know our data backups are complete.

Case study

Granite Ridge Builders use Acronis to protect their data from ransomware

The tight integration with Hyper-V makes Acronis Backup Advanced the best choice for easy and quick backup of virtual machines. Installation and configuration is easy.
Unbeatable protection for the modern business
Cloud Security Alliance member

Microsoft Virus Initiative member
Comprehensive data backup for your entire environment
Protection management made simple

Save time and money by managing backups, cybersecurity, and endpoint protection all through a single web-based interface — no need to train IT staff on the use of multiple, non-integrated solutions.

Flexible reporting and monitoring

Stay informed about your protection status with advanced reporting and monitoring capabilities, including customizable widgets, reports, and critical alerts.

Universal restores to any hardware

Optimize your recovery process with the ability to restore data, apps, and configuration settings to a variety of physical or virtual platforms — even new, dissimilar hardware — with just a few clicks.

Integrated anti-malware protection

Stay safe from modern cyberthreats, which often explicitly target backups and backup processes. Acronis' advanced anti-malware technologies secure your files against unauthorized modification and encryption.

End-to-end encryption

Keep prying eyes off your sensitive data with multi-level encryption that includes per-archive AES-256 encryption and high-grade disk-level encryption in Acronis data centers.

Remote management of multi-tenants

Manage remote offices, branch offices, and departments easily with the ability to oversee, delegate, and establish separate tenants for multiple administrators.

Drive health monitoring

Avoid disaster by spotting hardware issues in advance. Acronis Cyber Protect uses AI-driven drive health monitoring to warn you of impeding disk failure and other potential problems.

Anti-malware protection for backups

Ensure a clean recovery, free of infected files. Acronis Cyber Protect uses built-in anti-malware scanning to find and remove any cyberthreats that may be lurking in your backups.

Optimized data storage

Safeguard more data while minimalizing disk storage and network capacity demands. Acronis Cyber Protect uses deduplication technology to capture and process only data that's changed since your last backup.

Robust support for all systems

Manage backup for both modern and legacy systems with a single solution, all through one centralized console. Migrate data between different hypervisors, and to/from physical machines or the cloud.

Acronis Instant Restore

Avoid costly and embarassing downtime. In the event of a disaster, Acronis Cyber Protect makes it easy to maintain business continuity. Simply run your latest backup as a virtual server — no need to wait for a time-consuming full recovery.

Blockchain-based notarization

Shield your data from tampering with an extra layer of protection. Powered by advanced blockchain-based technology, the Acronis Cyber Notary feature ensures the integrity of your backups.
More features
Get the best mobile data protection: go beyond backup with cyber protection
Every day, the data your business relies on is at risk. Sophisticated cyberthreats, hardware failure, and even simple human error — they can all devastate organizations of any size. If you hope to secure business-critical data across your entire environment — servers, desktop and mobile endpoints, and the cloud — you need more than a traditional backup solution: you need the integrated cyber protection of Acronis Cyber Protect.
Superior backups

Restore entire workloads quickly and reliably after any incident, whether the cause was accidental or malicious

Advanced cybersecurity

Secure your systems and data backups with cutting-edge anti-malware protection that blocks even the newest cyberthreats based on the malicious behaviors they exhibit

Protection management

Streamline your IT operations with capabilities like URL filtering, vulnerability assessments, and patch management — all controlled through a single pane of glass
Learn more
Cyber Protect
Protect your data from any threat with a single solution
Looking for help?
Frequently Asked Questions
How do I make weekly scheduled backups or more frequent backups of Windows Server?

When you create your first backup plan, simply select the machines that you want to back up and the software displays a new backup plan template. You can select what to back up, where to back up to, the backup schedule that you want, how long to keep the backup, whether you want the backup encrypted, and whether you want to convert the backup to a VM. For more information on this topic, refer to our Knowledge Base.

How do I restore a single file or folder?

You can recover files by using Acronis' web interface or File Explorer. With the web interface, simply select the machine that contains the data you want to recover and the recovery point. You can then browse to the required folder or use search to obtain the list of the required files and folders that you want to recover. You can use one or more wildcard characters (* and ?). Once you click Recover, you can select the target machine and choose to overwrite an existing file if it is older, or not to overwrite an existing file. For more information on how to recover files using the web interface, refer to our Knowledge Base.

You can use File Explorer to browse the backup, select the files/folders you need and copy them to any folder on the file system. If the backup is encrypted, you will need to enter the encryption password. For more information on how to extract files from a local backup, refer to our Knowledge Base.

Is there a quick and easy solution to protect my Windows servers against malware?

Yes, there is. Acronis Cyber Protect includes Active Protection, which monitors processes running on your Windows servers. When a third-party process tries to encrypt files, Acronis Active Protection generates an alert and performs additional actions, if those are specified by the configuration.

In addition to protecting files, Acronis Active Protection prevents unauthorized changes to Acronis Cyber Protect processes, registry records, executable and configuration files, and Master Boot Records of the protected machines.

To identify malicious processes, Acronis Active Protection uses behavioral heuristics. Active Protection compares the chain of actions performed by a process with the chains of events recorded in the database of malicious behavior patterns. It enables Acronis Active Protection to detect new malware by its typical behavior. For more information on Acronis Active Protection, refer to our Knowledge Base.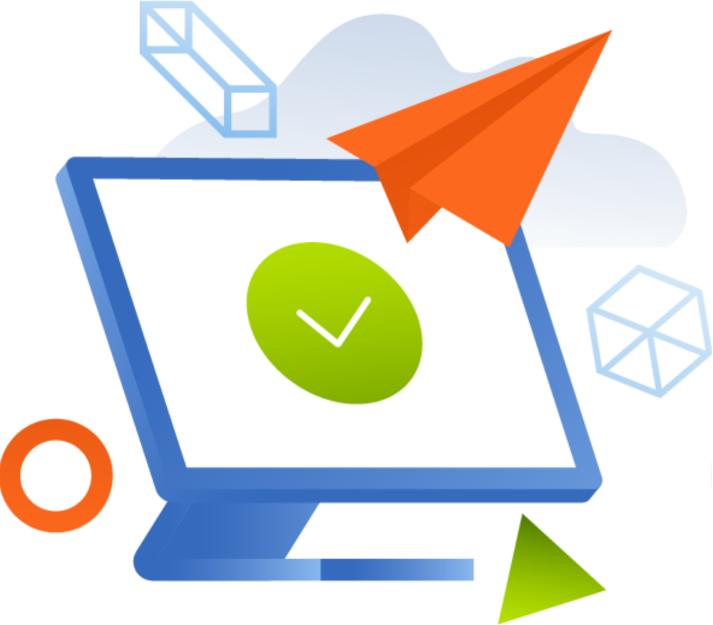 Subscribe for tips, news and occasional promotional offers from Acronis
Sorry, your browser is not supported.
It seems that our new website is incompatible with your current browser's version. Don't worry, this is easily fixed! To view our complete website, simply update your browser now or continue anyway.