Acronis, a global leader in hybrid cloud data protection and storage, just released the results of a new survey regarding public perceptions of data threats.
The January 2018 survey polled members of the internet population in the U.S. on topics including how they protect their valuable files, if they know about ransomware, and what factors influence their software purchases.
The findings revealed some good news: nearly 16 percent more people are aware of what ransomware is now than during Q1 last year. Apparently the headlines surrounding the WannaCry and Petya attacks last summer, combined with constant news about hackers, increased awareness of ransomware since the World Backup Day Survey.
The bad news is that despite that increased awareness, nearly half of the population (46.4 percent) still does not know about the threat.
General findings
27.8 percent of respondents don't know how to protect their data, photos, videos and files

46.4 percent do not know what ransomware is

48.1 percent did not know that ransomware can wipe data or disable their computer

43.7 percent do not think they need protection against ransomware
Protecting the data of businesses and home users means continuously raising awareness about the need for reliable backups and effective anti-ransomware software. Acronis makes that easy for both companies and consumers alike with the only backup solution that includes an AI-based active protection against ransomware. Join us in the fight. Spread the word that ransomware exists and how easy it can be to protect yourself.
Here's a detailed look at results from the January survey:
How do you protect your data, photos, videos, and valuable files?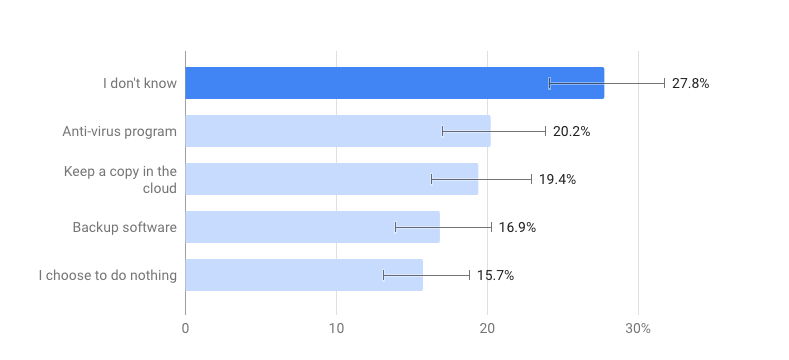 Have you heard about ransomware?

Check if you have heard about the following: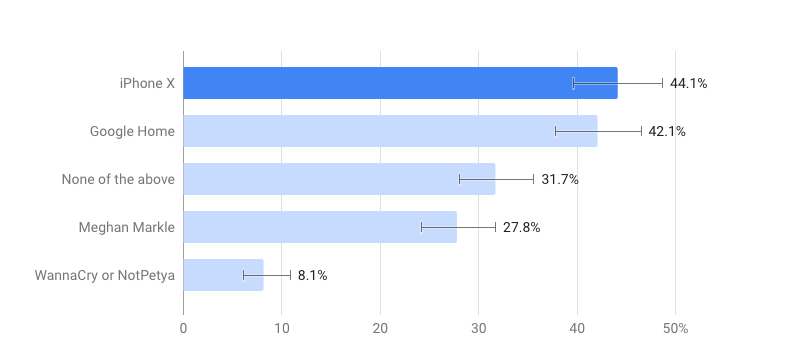 Did you know that ransomware can wipe your files and disable your computer?

If there was free anti-ransomware software, would you use it?

What affects your decision when buying new software?