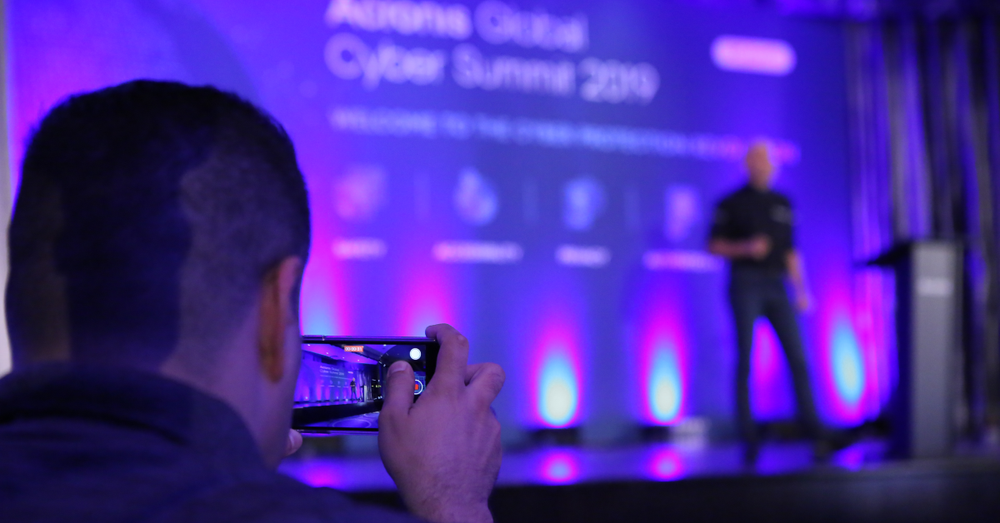 The largest gathering of cyber protection professionals officially gets underway today at the Fontainebleau Miami Beach Resort in Florida, as the Acronis Global Cyber Summit 2019 kicks off.
After months of anticipation, the cyber protection revolution starts in earnest with more than 1,000 registrants – including cybersecurity experts, CIOs, IT pros, MSPs, value-added resellers, and ISVs and developers – joining the two-and-a-half-day conference in order to explore modern approaches to protecting critical data assets and systems.
The next couple of days promise to be highly educational and entertaining, so let's look at some of the anticipated highlights that will happen between now and Wednesday.
The Acronis Global Cyber Summit was designed to give thought leaders and industry experts an opportunity to share their insights and discuss the best strategies for protecting vital data against modern cyberthreats. More than 40 industry leaders, government officials, cybersecurity experts, Acronis leaders, and partners are participating in the Summit, either as presenters or panelists.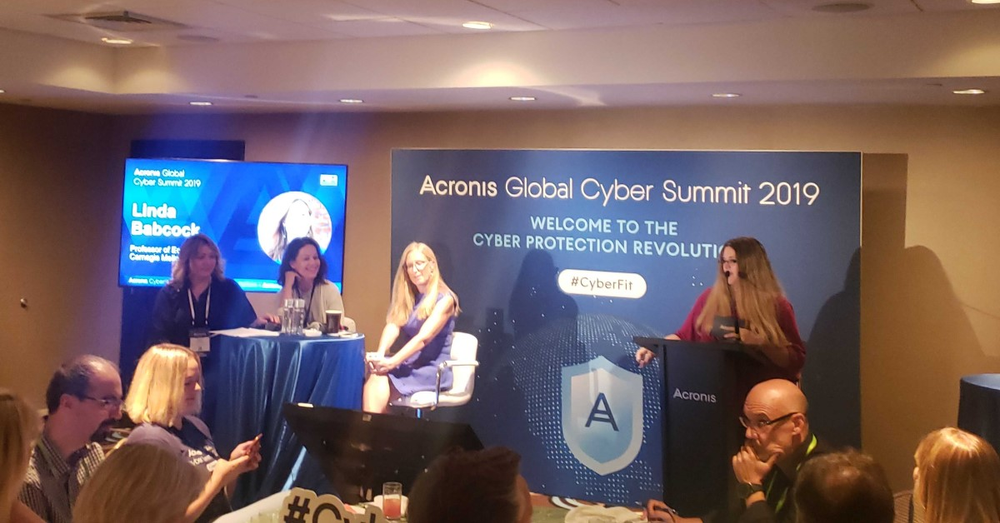 Among the scheduled keynote speakers are:
Robert Herjavec, noted cybersecurity expert and co-host of television's Shark Tank
Eric O'Neill, former FBI counterintelligence operative and author
Keren Elazari, internationally recognized security analyst and writer
Lance Crosby, Founder, CEO and Chairman of StackPath
Renee Bergeron, SVP Global Cloud Channel, Ingram Micro
Michael Frisby, Managing Director, Cobweb and Vuzion
PRO TIP: Don't miss hear or meeting these industry leaders. Download the Acronis Event Mobile App from the App Store or Google Play to get up-to-the-minute information on agenda changes and networking opportunities.
New Acronis solutions to be unveiled
Acronis Founder and Executive Officer Serguei "SB" Beloussov will be delivering his opening keynote – and there is a tremendous excitement building.
It's not just because he will be sharing his vision of the future of cyber protection as he kicks off the Summit – SB is also expected to announce several new products during his presentation. These are innovations that are designed to revolutionize how the industry solves modern data protection and cybersecurity challenges.
To learn more about these announcements, you can stream SB's keynote live, or watch it later, at the Summit video page.
Insightful panel discussions
Monday and Tuesday will both feature breakout sessions based on four tracks, each tailored to audiences who can have a direct impact on the future of cyber protection: service providers, VARs and resellers, developers and ISVs, and IT pros from enterprises and businesses.
To whet your appetite, here are the track names and a few sample topics.
Success in the Cloud features panels such as: developing vertical strategies to boost an MSP's business; hearing how peers successfully built sticky, high-margin cyber protection service offerings; and leveraging the Acronis Cyber Platform to build a profitable practice.
Transform Your Reseller Business includes discussions including: first-person success stories; exploring how to land and expand beyond cyber protection services; and how to transform a VARs business by integrating cloud-based offerings.
Integration and Automation explores topics like: the state of the API economy; how automated security offers the best defense; how cutting-edge AI, ML and blockchain technologies are revolutionizing the industry.
Edge Computing looks at things like: how to manage security risks on the edge; how next-gen storage and DR solutions will help; and how teams in high-pressure, data-driven sports like Formula One racing use cyber protection to compete.
For a complete, up-to-date listing of breakout sessions, please refer to the Summit schedule available on the Acronis Events Mobile App.
Networking and community-building receptions
In addition to all of the knowledge sharing at the Summit, we're planning to have fun too. If you missed the Welcome Reception last night or the Women in Tech Breakfast this morning, that's okay. You'll have plenty of social and networking opportunities.
For example, tonight's Charity Reception benefiting the Acronis Cyber Foundation's Schools Initiative is not to be missed. It will feature world-class food, drink and music from the amazing French Horn Collective. Several celebrities are also planning to attend, including
And since we're raising funds to build a new school in Nicaragua, there was a drawing for several once-in-a-lifetime prizes, including:
VIP Experience for two with the Boston Red Sox (two chances to win)
VIP Experience for two with NASCAR's Roush Fenway Racing Team
The Ultimate Arsenal Fan Experience, including flying to a match on the club's plane
Two-night stay at the Fontainebleau Miami Beach Hotel
Acronis School Construction Trek for Two
CAR.O.L Exercise Bike, the world's first AI-powered exercise bike
H. Moser & CIE Swiss Luxury watch
You can purchase an entry ticket online, by visiting the Acronis Cyber Foundation on the Fourth Floor of the hotel or at the Acronis booth, or at tonight's Charity Reception. You can get your ticket until 8:30 pm tonight, and you must be present at the reception in order to win. We'll see you there.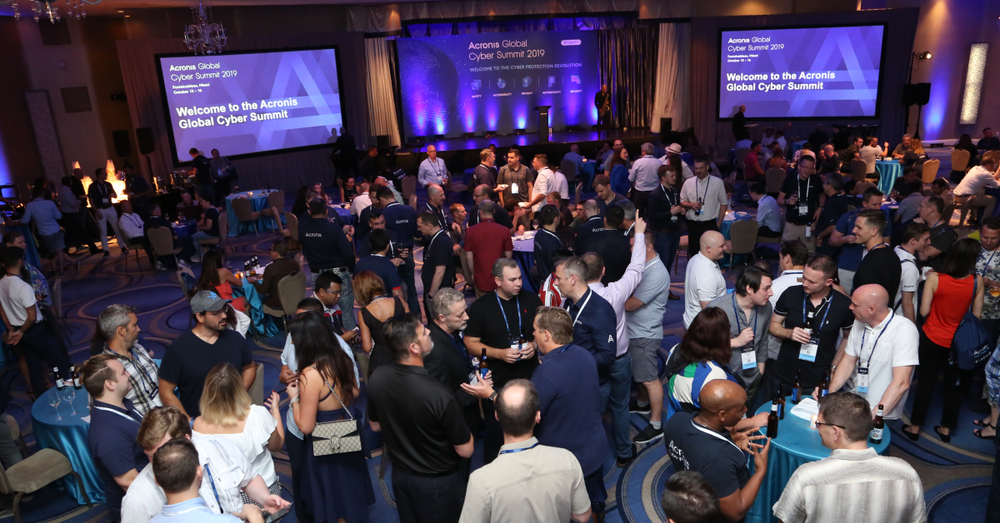 There's also an awards reception planned for Tuesday evening, where we'll recognize the partners who have helped Acronis promote and spread the vision of cyber protection around the world – from MSPs who ensure their customers are CyberFit to the developers who have started using the Acronis Cyber Platform to create a more robust array of protections.
Certification and training programs
If you are planning to be here on Wednesday, don't miss our certification and training programs. You'll get instructions on Acronis' latest cyber protection solutions – and they are free to Summit attendees. Sessions included:
Acronis Certified Engineer Backup Cloud
Acronis New Product Workshop
Acronis Sales Professional Training
Acronis Backup Specialist Training
On behalf of everyone at Acronis, you are most welcome to the Acronis Global Cyber Summit 2019! We look forward to seeing you at the events or when you stop by our booth. And be sure to share the fact you're at this amazing show by using the hashtags #AcronisCyberSummit and #CyberFit in your social media posts.
If you have any questions, during the Summit, you can contact Acronis Events via the Acronis Events Mobile App, or by emailing them acronis-events@acronis.com.