formerly Acronis Cyber Backup
New technologies have come into our lives to stay. Today, in the digital age, we have a lot of private and professional information on computers, mobile phones, tablets, and all kinds of devices. But are we really doing the right thing to protect all the private, personal, and professional information that we store on them? What can we do if we lose data? Is data recovery possible?
The time will come, we don't know when, but it will
Sooner or later, it will happen. It is simply statistics, and it turns out that, every so often, information is lost when formatting a hard drive, when erasing data by mistake, because the device is damaged, due to a malware attack... there are so many possibilities that, surely, one day, we will suffer a loss data, so why not be prepared?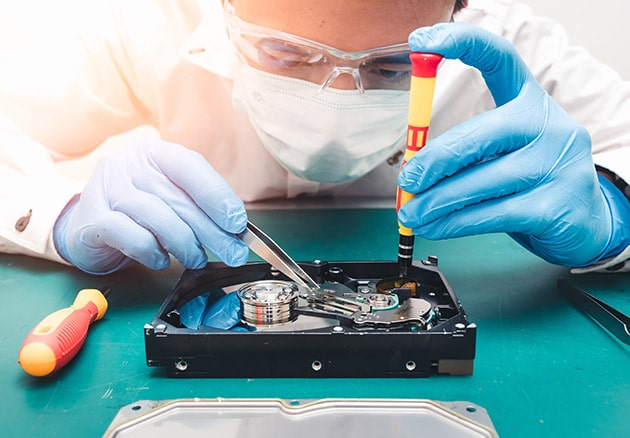 For both personal and professional data, it is important not to neglect the issue of protection, since a loss of data can lead to an emotional and sentimental loss (if, for example, photos, messages, contact data, and personal documents are lost), as well as an economic loss in the case of a business, since there are companies that can lose a lot of money and even go as far as closing.
Ways to lose data? There are multiple ways to do it. It can occur unintentionally, by accidentally formatting or deleting a file or folder that has been mistaken for another, by a malware or virus attack, a system crashing, a fire or flood, a theft, a mechanical breakdown, an electricity problem, a device falling to the ground… There will almost certainly be a time when something happens, so although we may think that it will not happen to us, the probability exists. It is better to be on the safe side.
Protection starts with a good security policy
Companies must have a good security policy that includes not only prior protection, but also disaster recovery in the event of information loss problems. This is a fundamental aspect that can save entire companies, retain customers, save money and many upsetting moments, as well as valuable time.
Businesses, in addition to losing sensitive data for their business, bank details, or important transactions and projects, may endanger their clients' data, and that can even lead to fines for breach of the Data Protection Act (LOPD, in Spanish). It is not only the company's data, but also those of its customers, that are at stake and must be adequately protected, ensuring their recovery and, for this, there is nothing better than a backup.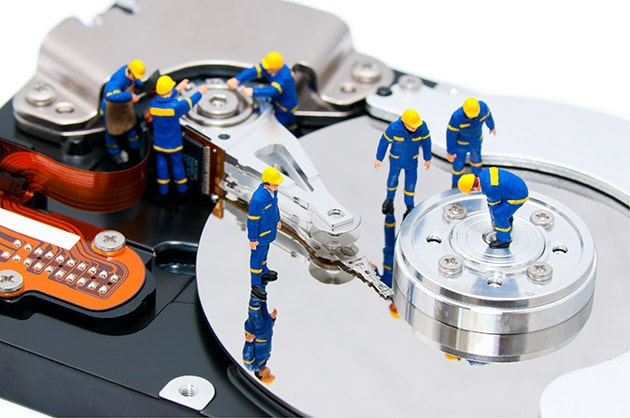 Alarm: I have lost data and I have no backup!
If we do not have a backup and an error, a catastrophe, ransomware attack, or any process that leads us to lose data occurs, what can we do? Fortunately, there are solutions.
On the one hand, you can go to a laboratory that is a specialist in recovering data, which entails spending a lot of time and money. In these cases, the total recovery of the data cannot be guaranteed, nor can the estimated time or percentage for such recovery be known. A company cannot and should not afford these times on many occasions, so you have to look for other alternatives and, above all, prevent by making preventive backups.
On the other hand, you can opt for specialized software programs to access, process, and rebuild the data of the damaged device or from which the information has been deleted. Acronis Revive 2019 is the perfect software to recover information when no backup is available. It is great for recovering this data when it has been accidentally deleted (voluntarily or not) and no backup has been made. In just three steps, it allows you to get back lost files and folders, and very quickly:
Locates the data: Documents, Excel sheets, files, photos...

Estimates the chances of recovery

Recovers files from external drives, internal drives, memory cards, etc.
How to protect yourself effortlessly with a backup
Protection is much simpler than it may seem at first. There are many programs that allow us to make periodic backups of our data, operating systems, servers, mobile phone data, and everything we want to protect. Backup copies allow us to have a backup in the event of a disaster, they allow us to be sure that our data will not be lost if we suffer a hacker attack, a fire, any technical problem or an error that causes us to lose data.
It is practical to have multiple backups or, at least, have them in different locations. A location in the cloud is always an advisable option, since it will always be available to access it from anywhere. On the other hand, having a backup on another hard drive or server is also advisable. In fact, it is advisable to have several backups in different places, so in case of disaster, the data can be recovered safely.
We already know that backing up is really important to recover data, but how often should it be done? The answer is variable, it all depends on the use of said data and how often it is updated.
There will be individuals who must do them daily, so as not to lose anything about their business, or the work they have done that day, but there will be others who need it less frequently and who only do it, for example, when they download the photos from their mobile phone to the computer or when they make a major update.
In the case of companies (large, small, or medium-sized), it may even be necessary to make several copies a day, so as not to lose any information and reduce the possibilities of an accident. Companies should not run any risk of data loss and, therefore, making a good backup of company data is essential.
The frequency, therefore, must be established according to the importance of the data and their nature. If the data do not change, then the last backup made can last much longer. But if they are updated very frequently, it is good to have a recently updated version, as an outdated backup can be a great loss.
Backup software allows you to schedule the frequency of backups, with minimal to no user hassle and innumerable benefits. These copies can be made in the background, or scheduled to be made at known times of rest, such as at night or at certain times of the day or certain days of the week. It's really straightforward.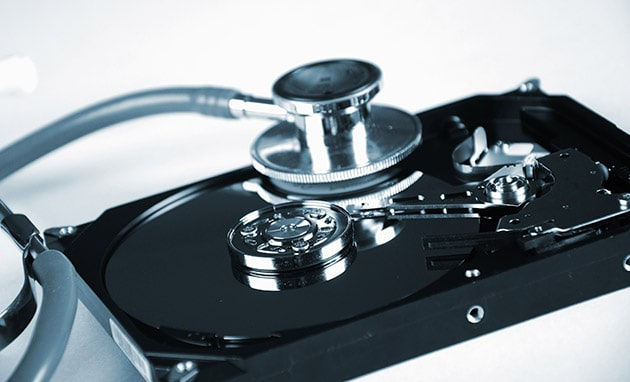 There is a lot of free software to make these backups, but it is convenient to read the fine print, because sometimes, when using a free program, we are giving information or are not clear about certain restrictions that the software may have in its free version.
Sometimes, we can find problems when restoring data, or that it is an arduous, difficult and, above all, slow and insecure task, which compromises the information and privacy of our data. Also, in most cases, free versions limit the amount of data that can be saved and the frequency of backups. Really, for a specific occasion and for little information, they can be used, but for something more serious or critical, it is not enough.
The location of the backup should be established in a thoughtful way. We can make a backup in the cloud and another on a server, hard drive, or external device of our choice. In this way, we will always have a place where our data will be safe, as it is stored in different places.
Guaranteed security with Acronis
With Acronis Backup, you can recover data and restore files, folders, and leave the system as it was. Its ability to back up and restore data is recognized with many awards and years of industry success. The speed of data restoration is another of its strongest points, as it benefits its users and saves businesses that can be rebuilt and continue as if nothing happened in a very short time.
More than 500,000 companies already trust Acronis, and it is a leader in backup software recognized by prestigious awards. Experts recommend it for its ease-of-use, performance, and fast data retrieval that minimizes downtime for businesses and home users. For both professionals and individuals, it turns out to be the best option on the market.
Our information is really valuable and we must protect it to avoid inconvenience and problems due to not being able to access it. Don't leave backups for later, and protect your personal information and your business. Our digital world can be protected, you just need to decide to do it, don't you think it is the time to make your backup?
About Acronis
Acronis is a Swiss company, founded in Singapore. Celebrating two decades of innovation, Acronis has more than 1,800 employees in 45 locations. The Acronis Cyber Protect Cloud solution is available in 26 languages in over 150 countries and is used by 20,000 service providers to protect over 750,000 businesses.