Cyber Protect Home Office
formerly Acronis True Image
Driver health is essential to your PC's functionality, yet few people know the critical role that drivers play. Even fewer understand why they need to be backed up – but you will want those drivers protected if you expect your computer to operate normally every day.
In This Article, We Will Be Covering:
What is a driver

Why you need to backup windows drivers

Whether a free driver backup software solution is enough

How to easily back up and test new drivers, recover your entire system, and more with full system backup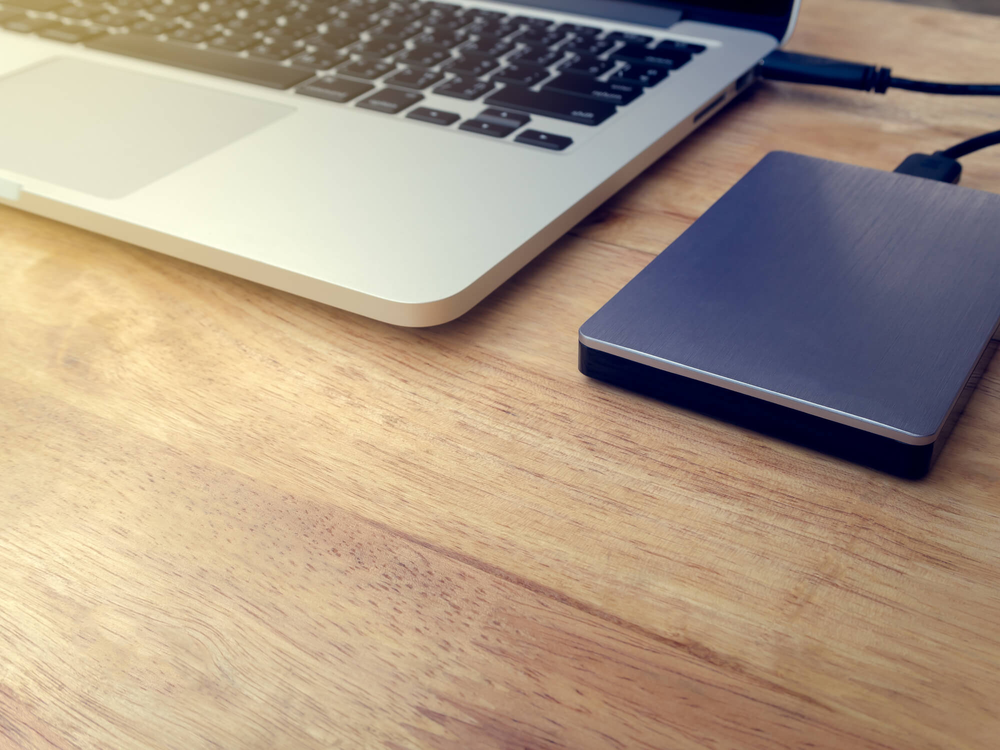 Let's take a closer look at this lesser-known element. We'll explore the options for free-driver backup and a full-system backup approach. You will be able to identify the driver backup that fits your needs.
Computers Need Help Navigating – Driver Basics
Do you use a GPS navigation system to avoid construction, traffic accidents and the like when driving from point A to point B? You can think of a software driver a bit like a GPS navigation system for your computer.
In simple terms, drivers are a group of software files that work together behind the scenes to execute instructions. They ensure that the information your hardware devices need to function arrives quickly and intact. Such fast communication with the operating system in turn allows everything to run smoothly.
You want to print something? The reason the printer knows what to do when you click "Print" is that the device driver sent a message from your computer to the printer.
Driver backup itself is essential so that if something happens -- a system crashes or gets hacked -- you can quickly get up and running with everything working smoothly, no matter what.
It is worth specifying that Mac users don't need to worry as much about driver backup. Windows drivers require extra attention because Microsoft Windows can be run on numerous computers (e.g. HP, Dell, Lenovo). Apple uses their own Mac operating system, so driver updates occur when you back up the system.
Your Keyboard Relies on PC Wellness
Users count on their computers to work, including essential accessories like the keyboard, mouse, USB flash drives and even Wi-Fi. Backing up windows drivers has always been a key part of a PC's regular health and wellness program to ensure all attached devices stay healthy, too.
Nowadays cyberattacks occur with frightening regularity, so you are putting your data (and productivity) at risk if you haven't performed a driver backup. Should you be the victim of a data security event, you may not have access to all of the tools you need to get up and running again. Imagine trying to restore all of your data without use of a keyboard or access to the internet to troubleshoot. That wouldn't be much fun!
Even though driver backup is not top of mind like backing up contacts and pictures, personal documents and financial records tend to be, clearly it is something we should be thinking about. If you're curious, there are a few free, standalone driver backup software options you may want to consider, which will show you how to backup drivers on your PC:
DriverGuide Toolkit offers advanced technical support, with 500 new drivers added to its database daily.
DriverMax not only backs up, but it also simultaneously downloads driver updates.
Driver Backup 2 backs up Windows drivers as well as third party drivers and, as an open-source product, is widely available for free.
Is "Free" Really Worth It?
As with most free solutions, each of these options requires some babysitting. You should be sure auto-updates are enabled and then block time in your calendar to confirm they are working properly.
Of course, before you download, check that the backup tool works with your system, since not all versions of Windows are supported. It is also important that you back up system drivers to make sure you can restore easily if you need to wipe and reinstall your system.
Did you know?
Small businesses benefit from Acronis True Image 2020 day-to-day. Try & Decide's unique functionality gives them the flexibility to test software and other tools that can help grow their business.
Do More with an Easy, Advanced, All-In-One Backup Solution
If you have to reinstall your system or you're the victim of a data loss event, having a backup of your drivers alone won't get you very far. A more complete backup solution ensures that both your system drivers and your files are protected.
By creating a full image backup using Acronis True Image 2020 you can restore your entire system, from drivers to your precious photos, important files and sensitive emails … everything. If you just need an individual driver, you can search for it in the backup and then retrieve it easily, without having to restore everything.
There is also a unique function in Acronis True Image called Try & Decide that free driver backups do not offer. This feature lets you test new drivers, apps, and system updates, while ensuring you can easily revert to your original configuration. If you want to try a new wireless device, for example, you can safely experiment by running it through Try & Decide without making permanent changes to your drivers.
With Acronis True Image 2020, driver backup takes on new meaning. It is not just a foolproof plan for when disaster strikes – it provides valuable, all-inclusive functionality that delivers ease-of-use and peace of mind that free solutions can't offer.
Few things are as frustrating as being sidelined by a computer malfunction or malware attack. Getting up and running again quickly is easiest when all of your connected devices are working properly, without a glitch. That means having a backup of your device drivers for when disaster strikes.
You don't need to waste time cobbling together a driver backup solution that you hope will work when a problem arises though. With Acronis True Image 2020, you can be properly prepared to avert disaster and go about as usual.