Day Two of the Acronis #CyberFit Summit continued to build on the energy and themes we experienced in Day One: sharing ideas, making new connections, gaining deeper insights into an evolving threat landscape, and learning new business-building tips.
Here are just a few highlights from yesterday's sessions and events at the Summit.
The Cyber Dragon Cup was a fun way to start the day and represented the truly global audience in attendance and their wide range of interests. Perhaps to end the age-old debate as to who really owns the term football (NFL style versus "soccer" throughout the rest of the world), the San Francisco 49ers' Patrick Willis, Liverpool Football Club's Steve McManaman, and the Washington Commanders' Santana Moss all faced off in a friendly match on the Fontainbleau's lawn.
Attendees had the once-in-a-lifetime opportunity to play with these professional athletes. While Team Europe won today's match, we can say there was great effort from all Cyber Dragon Cup participants. We are already looking forward to even more exciting contests in the future.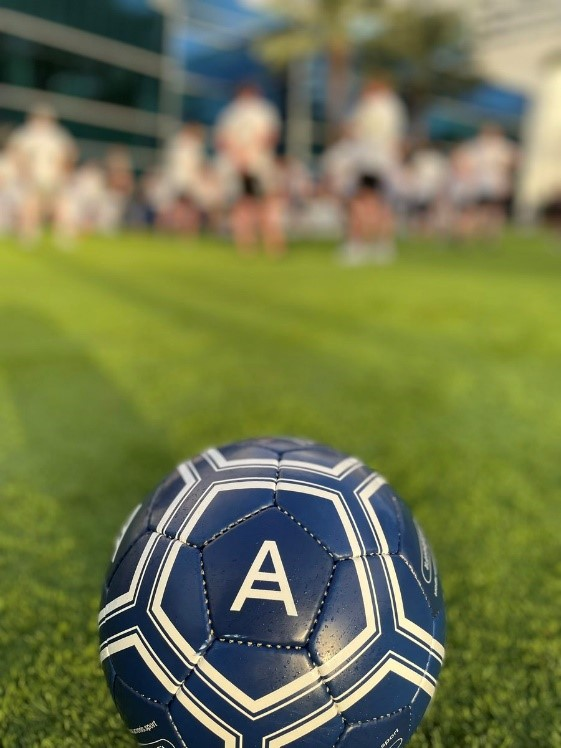 #CyberWomen — What's next?
Every year this is one of our most popular sessions and this year's #CyberWomen panel did not disappoint. Moderator Claire Jedrek, Singapore's only female race car driver, led a great discussion with the following high-powered women:
· Tery Howard, Head of Technology, Inter Miami CF
· Tye Hayes, Founder and CEO of N-Ovate Business Solutions
· Amy Babinchak, President of the Board, National Society of IT Service Providers
· Ashley Taylor, Head of Talent Acquisition, Acronis
The topics ranged from ideas such as removing barriers to use all the available talent to meet security needs in today's world. The panel also touched on what can be done to hire more women in IT, how women can take more control over their careers and the idea that women should stop worrying too much and focus on doing the best job possible.
One quote that stood out: When Tery Howard was asked what advice she would give women entering the cybersecurity industry, she replied, "Failure is an option. Accepting, owning and being transparent is what builds character in how you manage failure."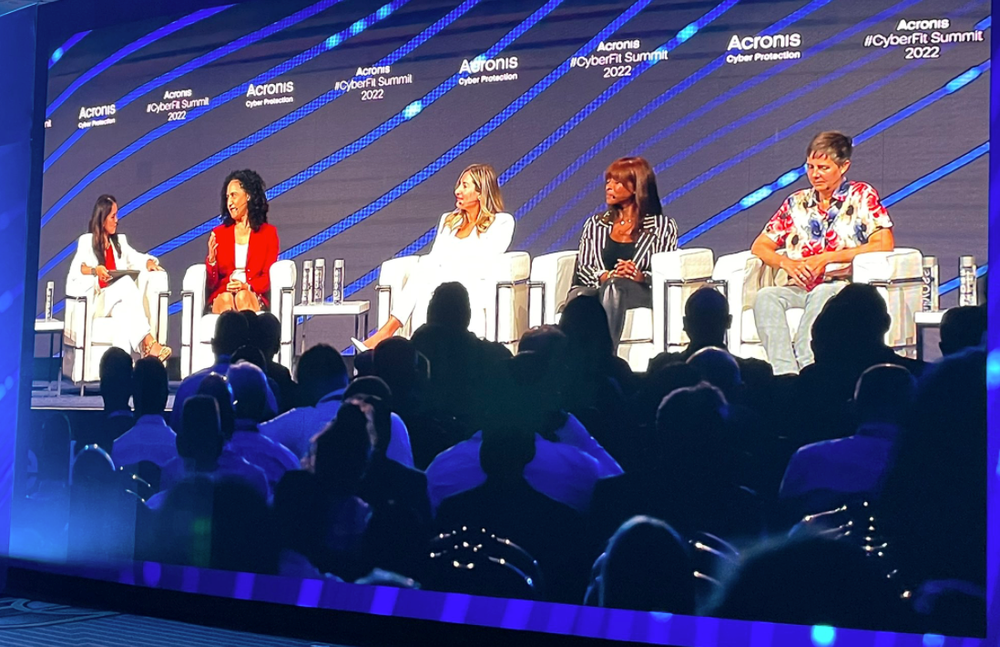 Plugging the leaks: Get compliant without a Ph.D. using Acronis DLP
Today, cyber compliance is mission critical. At the same time, a rapidly growing number of industries now recognize that getting insurance, mitigating risks and protecting their IP require them to follow compliance best practices.
Yet this session reminded attendees that not all of the risks come from outside the organization, and not all are intentional. Moderated by Jeff Hardy, Solutions Marketing Manager at Acronis, this session also included Stephen Nichols, Director of Engineering Solutions at Acronis and Matt Lee, Senior Director of Security and Compliance at Pax8. The speakers showed how now, data loss prevention (DLP) is a key component to any successful compliance program and the enhanced protection of a client's IT infrastructure.
Barbarians at the gates: The MSP's opportunity to protect local government
When cybercrime hits local governments, critical services are disrupted and politicians face angry constituents. Unfortunately, state and local agencies are being targeted more than ever and are in desperate need of protection.
Doing double duty after participating in the "#CyberWomen — What's next?" panel, Tye Hayes, the former CTO and Interim CIO for the City of Atlanta, described her lessons learned from many different business continuity pitfalls — especially her experiences when Atlanta suffered a major ransomware attack.
In this session, she talked about the impact of ransomware in a major city like Atlanta, including best practices and recommendations for how MSPs can turn to innovative solutions to save the day. For example, she offered specific examples of how the City of Atlanta set the right goals, came up with creative solutions, and continued to innovate to maintain and sustain the desired results.
Bienvenidos! Welcome to our LATAM partners
The Acronis #CyberFit Summit team launches a new content track dedicated to our partners and distributors in Latin America (LATAM). All the sessions in the LATAM track were designed to welcome our Latin America friends and give them the critical information they needed. Best of all, all of these sessions were translated in real time in Spanish and Portuguese.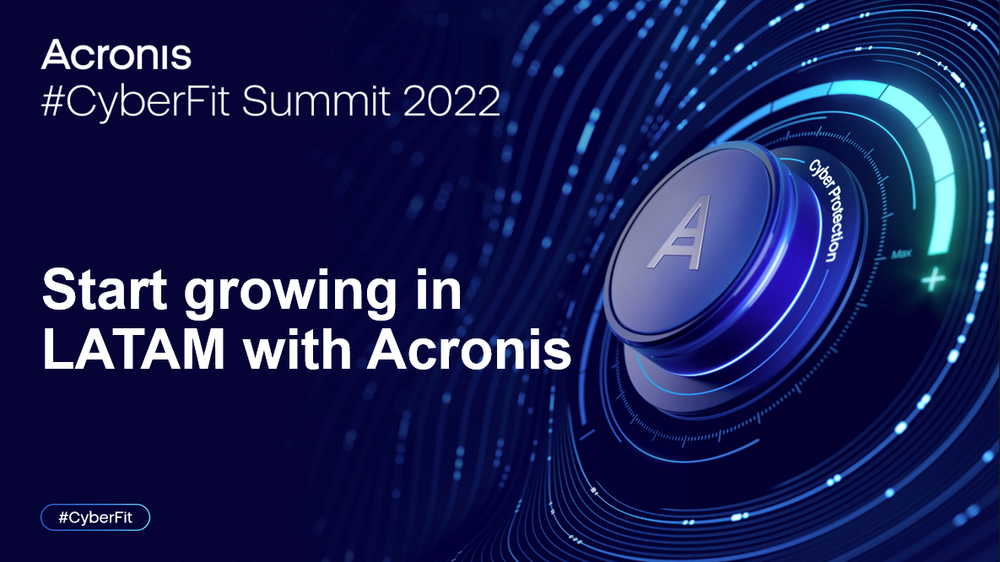 This dedicated track featured six different LATAM-specific sessions:
· The Acronis global view of Latin America: LATAM is a key growth market for Acronis services. Acronis president and board member Ezequiel Steiner shared key insights into the region's potential, our commitment and continuing investment and what's in store for 2023.
· LATAM by the numbers: LATAM General Manager Agustin Mella delivered the outstanding results that we have built together this year. He also highlighted key strategic areas that will drive business development in 2023, including how we can all address this significant business opportunity together.
· Building and growing a successful MSP business in LATAM: The market for cyber protection represents a huge opportunity for service providers in Latin America. This presentation described many key best practices any MSP can put into practice to grow their business using the Acronis Platform.
· The 2023 Acronis LATAM marketing strategy: What's next? Acronis is working hard to develop a strong brand in the LATAM region. This session provided a closer look at the Acronis marketing strategy in LATAM, how MSPs can take advantage of it and how they can also be part of Acronis brand executions.
· Start growing in LATAM with Acronis: Let's face it: cyber protection can be a huge challenge for any business. In this session, the Acronis team presented clear best practices to go far beyond backup and create valuable new business opportunities for MSPs in Latin America.
· Growth hack your service provider business in LATAM: This session used a group panel format to highlight three different successful MSPs to hear their secrets to success. Attendees were able to learn how these MSPs hit their growth goals, including key factors, challenges and best practices — all to help MSPs accelerate the growth of their business.
Strategic marketing for the modern MSP
In this presentation, Acronis Chief Marketing Officer Michael Callahan clarified that service provider marketing is not social media, email campaigns or banner ads — those are tactics. Tactics play an important role, but before MSPs spend their first dollar on marketing or advertising, their first step is to create a create a strategy based on the problems they solve for their customers followed by measurable results.
Callahan used a quick quiz to show just how powerful a brand can be. He also walked the session attendees through an eight-step plan to create an effective marketing strategy and shared key findings from a competitive audit Acronis conducted to understand how our messaging can be improved to show just how we solve a customer's problems.
The top five MSP marketing mistakes and how to avoid them
In this session, Taher Hamid, Vice President of Alltek Services and President of MSP Camp admitted that he once made all of these mistakes:
1. Focusing on the service, instead of the person
2. Relying on bad content
3. Giving up before achieving results
4. Advertising without a foundation
5. Outsourcing before you're truly ready
This session provided specific, actionable steps to avoid these mistakes. These included:
1. Get in the mind of your prospects
2. Focus on quality content
3. Get a marketing team
4. Accept the concept of delayed satisfaction
5. Don't rush into paid advertising
This was a valuable session to help any MSP build a solid marketing foundation that will consistently drive new business month after month.
Day Two Keynote: Earvin "Magic" Johnson
Tomorrow's win starts with today's game: Building success across decades
Even while winning championships on the court, Earvin "Magic" Johnson knew he had to prepare for his second half. In the keynote that many attendees were looking forward to the most, Johnson explained how he set the table for business success long before he hung up his jersey — and how you can prepare your business and team now for even more success in the future.
Build your winning team to grow
It's a question many, if not all, MSPs face: how can you scale your business without increasing headcount? In this session, Dan Meyers, Acronis Chief Human Resources Officer, drew upon his deep team-building experience and used the example of one of the most famous sports stories in history — the 1980 "Miracle on Ice," in which the U.S. Olympic Hockey Team defeated a heavily-favored Soviet squad — to demonstrate the principles and tactics any MSP can use to scale and build a successful service provider business.
Closing party: Celebrate the future
Finally, there was the closing party: a fantastic event in the Fontainebleau's Sparkle ballroom to celebrate new connections at Acronis #CyberFit Summit 2022. The party's theme went beyond great food, cool drinks and amazing entertainment: Join Acronis on our journey to Cyber Protect the Future, where no challenge is too great and opportunities for success are limitless.
For those who attended the Acronis #CyberFit Summit, we hope you had a great experience, and we hope to see you next year! Note: Due to the proximity of Tropical Storm Nicole to Miami, the Day Three November 9 certification sessions will move to a virtual format and will be available later in November and December. Details on the Acronis #CyberFit Summit website.
About Acronis
Acronis is a Swiss company, founded in Singapore. Celebrating two decades of innovation, Acronis has more than 2,000 employees in 45 locations. Acronis Cyber Protect solution is available in 26 languages in over 150 countries and is used by 18,000 service providers to protect over 750,000 businesses.