Cyber Protect Home Office
formerly Acronis True Image
Power User Insights are guest blogs written by advanced users who share their tips, tactics and techniques so you can get the most out of Acronis products.
Paul Larini has been using Acronis True Image and making it work in WinPE for many years. He developed MustangPEBuilder to make customizing WinPE with Acronis software easy for thousands of users.
Occasionally computer storage is compared with the attic of a house. That's because no matter how much space you think you have, it fills up fast – often with things you no longer need.
But did you know Acronis True Image has a handy way to free up some space in your Windows system? Built into the backup software is a utility called System Clean-up that's specifically designed to get rid of useless, resource-draining data.
To access System Clean-up, go to the Tools tab of the main window in Acronis True Image.
Select "System Clean-up" and click the arrow next to System Components to get started.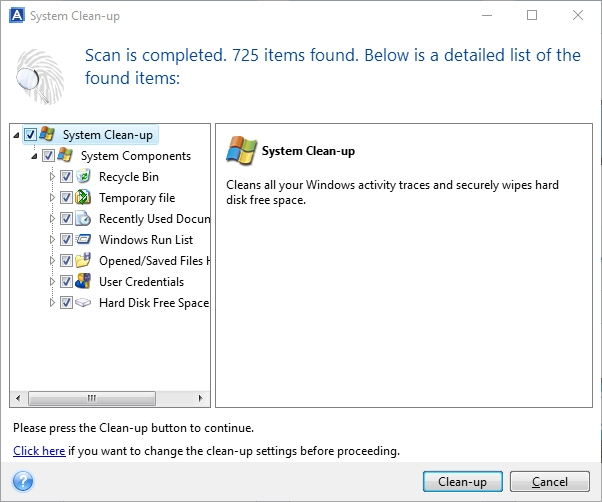 Drill down to see the components in the list and remove the check mark next to any components you don't want to clean. Select "Click here" in the lower left corner to see more details for the components in the list.
We will show an example of changing which User Credentials to clean.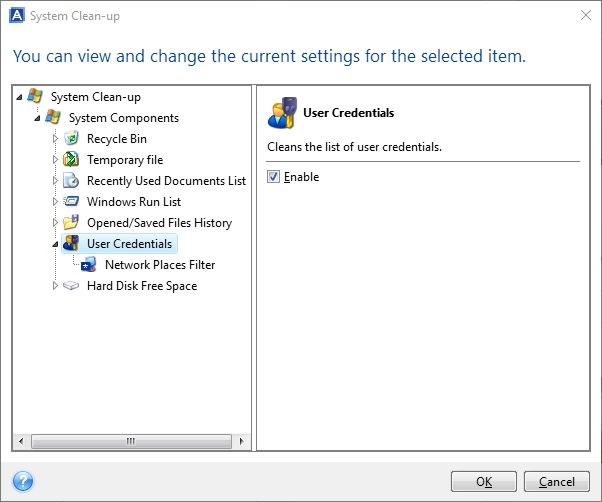 Highlight "User Credentials." You can remove the check mark next to "Enable" to skip cleaning up all User Credentials. If you want to see more information about the User Credentials in the list, highlight "Network Places."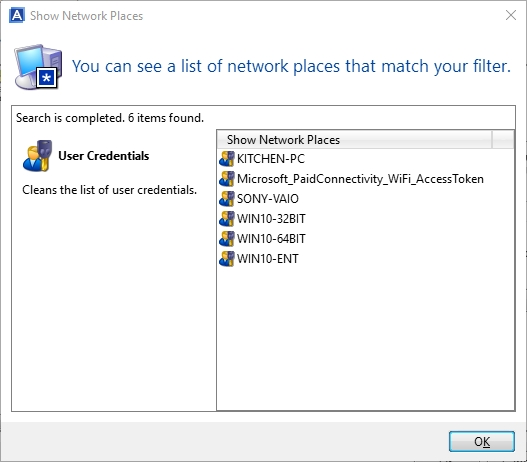 Click the "OK" button after viewing the Network Places. If you decide you want to edit the list of Network Places to clean, close the window to return to the original System Clean-up window.
Now click the arrow next to User Credentials.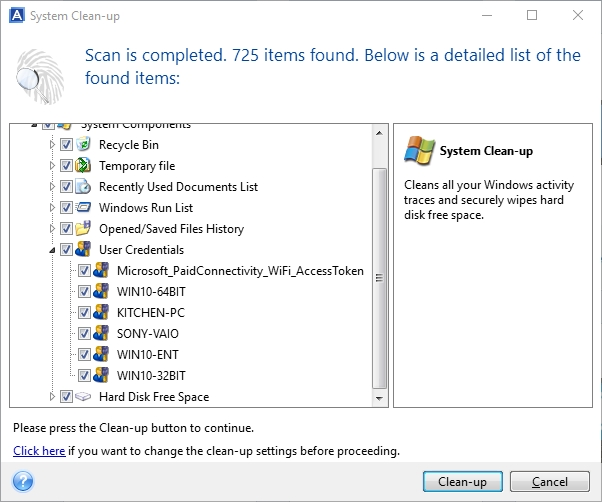 Remove the check mark next to any User Credentials you don't want to clean: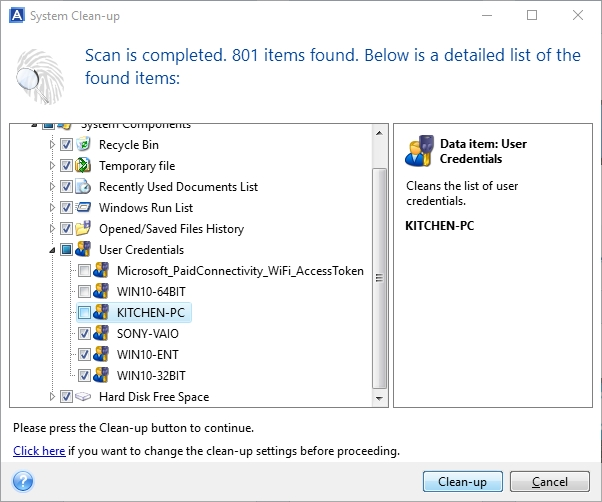 Now click the "Clean-up" button in the lower right corner to start the cleanup process.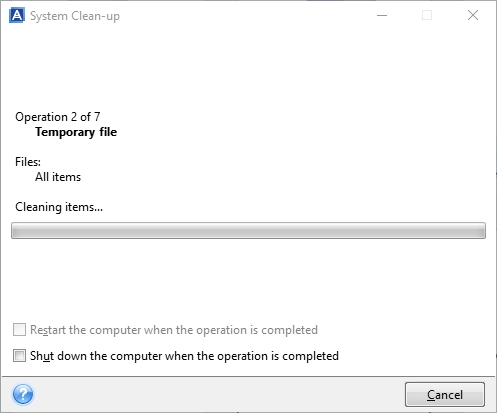 Upon completion of the System Clean-up process, the "Cleanup completed successfully" message box will appear.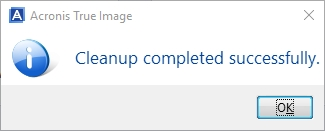 Close the box and you are done.
About Acronis
Acronis is a Swiss company, founded in Singapore. Celebrating two decades of innovation, Acronis has more than 2,000 employees in 45 locations. Acronis Cyber Protect solution is available in 26 languages in over 150 countries and is used by 18,000 service providers to protect over 750,000 businesses.