Acronis offers SPLA licenses for several advanced software solutions, such as Acronis Cyber Backup Cloud. If Managed Service Provider (MSP) acquire such a license, they not only offer their customers secure, high-quality cloud technology at attractive prices but they also benefit from many other advantages.
You will learn the most important things in the following:
What is the SPLA license model?

How does the Acronis partner program work?

How do the MSP benefit as Acronis SPLA partners?

What does Acronis Cyber Backup Cloud offer?
The Service Provider License Agreement (SPLA) is a popular license model from software providers. It is not aimed at the end user, but targets the special needs of service providers and hosts. Managed Service Providers (MSP) have the opportunity to offer their customers flexible services including necessary licenses.
In most cases, licensing is on a monthly rental basis. The SPLA also includes software assurance. This means that as long as MSP have a valid license, they can always exclusively use the latest version of the software.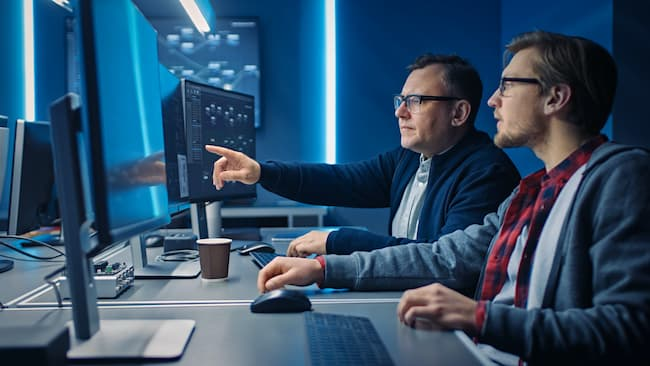 The Acronis SPLA-Partner program
The Acronis SPLA partner program is specially developed for service providers. The Acronis license agreement gives them access to Acronis Cyber ​​Backup Cloud, Acronis Cloud Storage and many other software products. As Acronis SPLA reseller in Germany, MSP can offer their customers high-quality backup and disaster recovery services. They benefit from simple handling as well as the always reliable data backup and restoration.
Similar to the Microsoft SPLA, the license for Acronis SPLA is billed monthly – and only to the extent to which the product was used. Thus, the Acronis SPLA model enables flexible and above all, economic licensing for MSP, who can make need-based offers to their customers in this way.
Install SPLA for Acronis Cyber Backup Cloud
The SPLA for Acronis software solutions is based on the number of devices to be backed up. A license is required for each physical medium in order to secure it accordingly.
The licenses for Acronis Cyber ​​Backup Cloud are managed in the Acronis License Server. MSP have two ways to use this:
Installation as a separate component

Use of the license server that is already integrated in Acronis Management Server
If, for example, a server and five workstations with a Windows operating system are to be backed up centrally by an administrator in a company network, this means that when purchasing the Acronis SPLA:
five SPLA licenses for Acronis Cyber ​​Backup Cloud

a license for Acronis Cyber ​​Backup for Windows Server
Acronis Top SPLA Reseller in Germany
Acronis is already working with numerous well-known SPLA resellers in Germany. These include API Computer handels GmbH and Siewert & Kau Computertechnik GmbH. The two IT distributors took second and third place as "Preferred Distributor" at the Channel Excellence Awards in 2015
187 resellers are part of Acronis Partner programs in all. Our platinum resellers include: the following:
CCP Software GmbH

Bechtle Logistik & Service GmbH

Cancom GmbH

SoftwareONE Deutschland GmbH

CANCOM GmbH

COMPAREX AG

TARADOR GmbH

Tarox Marketplace GmbH
Become a reseller of Acronis SPLA and offer your customers the software solutions they really need.
Acronis Cloud Partner program: Advantages for MSP
Backup solutions from Acronis ideally complement MSP's service portfolio. For example, you can expand your offer by combining self-service with managed services. You can also offer your customers extensive on-premise software, cloud storage and data centres. You are constantly up to date with the latest technology and always one step ahead of your competitors with your products and services. With the Acronis SPLA program, you continue to enjoy the following benefits.
With low entry costs and a scalable "pay-as-you-grow" model, the SPLA represents the optimal business case for MSP. License all Acronis products on a monthly basis and act as an Acronis SPLA reseller in Germany. The Acronis SPLA supports a variety of backup solutions so that you can provide your customers with the appropriate service in every case of application:
Backup

Disaster Recovery

Recovery

Cloud data centre

Malware protection

AI-based detection of ransomware and crypto mining attacks
Acronis cloud solutions with flexible pricing models can also be used, e.g.per GB or per device. Offer your customers a 30-day trial version and convince yourself and your customers of the intuitive control panel.
Acronis SPLA partners can integrate Acronis cloud solutions into their own offerings. The first-class data protection solutions are suitable for all environments:
Virtual

Physical

Mobile devices

Applications
Our SPLA resellers in Germany also benefit from free technical support. If you have any problems, you will receive unlimited support via chat, email or phone via the partner portal.
Benefit of our specialist knowledge: As an Acronis SPLA reseller, you can complete training courses and earn certificates. You will develop and deepen both your technical and sales skills through online or face-to-face events at the Acronis Academy.
Our SPLA partner portal provides you with first-hand experience: Use test versions for demo purposes, ready-to-use marketing campaigns, sales materials, price lists and much more.
Acronis Cyber Backup Cloud for SPLA Reseller
Acronis Cyber ​​Backup Cloud offers MSP the option to back up data from any device in any location and restore it anywhere. As an Acronis SPLA partner, you protect every workload with advanced tools and create backups of every storage. Find out below why it is worth becoming a SPLA reseller for Acronis Cyber ​​Backup Cloud.
Less administrative expenses
Acronis has developed cloud data security that enables you to provide your customers with multiple innovative data protection solutions on a single platform. This is designed to be user-friendly and does not incur any upfront costs. There are only the costs for the functions actually used. One installation is enough to take full advantage of the extensive range of applications Acronis has to offer:
Backup

Disaster Recovery

File synchronization

Release services

E-Signature

Notarization
Thanks to the one-dimensional management via a single console, you always have an overview of all your customer accounts and the current status of Service Level Agreements (SLA). This makes it easier for you to carry out cross-selling measures so that you can promote customer loyalty.
Acronis Cyber ​​Backup Cloud will help you close your sale faster. Unlike with conventional software, you do not have to carry out a time-consuming check of all functions. A backup-as-a-service (BaaS) solution hosted by the manufacturer makes it easier for you to provide the application options by shortening the proof-of-concept phase with quick tests. How to check in a short time:
Backups

Terms

Recovery speed

Recovery reliability
You then have immediate access to the quality solutions from Acronis and can reliably implement all processes thanks to the clear dashboard.
Your IT administrators do not need extensive training, just a brief introduction before they can independently take responsibility for all of the important Acronis Cyber ​​Backup Cloud services. Because the only solution components required are simple backup agents. When you install the Acronis agent in the system, the rest of the components for setting up, deploying and verifying the solution are also accessible. In this way you reduce the administrative effort of your employees, which also contributes to a faster sales closure.
Acronis Cyber ​​Backup Cloud is one of the most advanced data protection solutions because it is based on these two technologies, among others:
Artificial intelligence (AI): The "Acronis Active Protection" anti-ransomware technology integrated in Acronis Cyber ​​Backup Cloud protects your customers' data and systems from ransomware. It detects and blocks suspicious changes to the backup files as well agents and reverses them.
Blockchain: The blockchain based technology "Acronis Notary" can assign the files a unique digital fingerprint. This is stored in a public blockchain ledger and enables electronic signatures and notifications.
Thanks to this advanced technology, with an Acronis SPLA you guarantee your customers complete protection of their data. In addition, white labelling gives you the opportunity to market the technology as your own. Simply integrate your brand logo into the platform: Thus, represent the brand as trustworthy and reliable Quality solutions for cyber protection. Alternatively, you can also use the "Powered by Acronis" logo.
Improved customer loyalty
Retaining customers over the long term is essential for the success of service companies. Managed service providers who provide data protection solutions also benefit from a permanent customer base. Therefore, it is important to offer meaningful and helpful tools that you can use to gain the trust of your customers.
Acronis Cyber ​​Backup Cloud as SPLA provides you with an extensive product portfolio of backup software. This gives you the opportunity to cross-sell and upsell. The following components of the Acronis Cloud solutions help you to achieve stronger customer loyalty and thus a higher ROI (return on investment):
Regular checking: Cross-selling and upselling measures are suitable both before and immediately after a data loss. You should therefore offer your customers regular system status checks to identify problem areas and recommend infrastructure upgrades.
Complete package: Most companies already use public cloud storage solutions to store data. However, these do not offer a comprehensive backup – reliable data recovery at every location is not guaranteed. Offer Acronis BaaS solutions to cover all aspects of data backup.
Advisory: As an MSP, you are the consultant for software solutions for data backup. You should therefore also educate your customers about the difference between a conventional backup and DR (disaster recovery) solutions. With Acronis Disaster Recovery Service you accelerate the recovery speed and secure the workload of your customers during the recovery process. With pay-as-you-go pricing, you are also not exposed to any risk when providing DR services.
About Acronis
Acronis is a Swiss company, founded in Singapore. Celebrating two decades of innovation, Acronis has more than 2,000 employees in 45 locations. Acronis Cyber Protect solution is available in 26 languages in over 150 countries and is used by 18,000 service providers to protect over 750,000 businesses.