Cyber Protect Home Office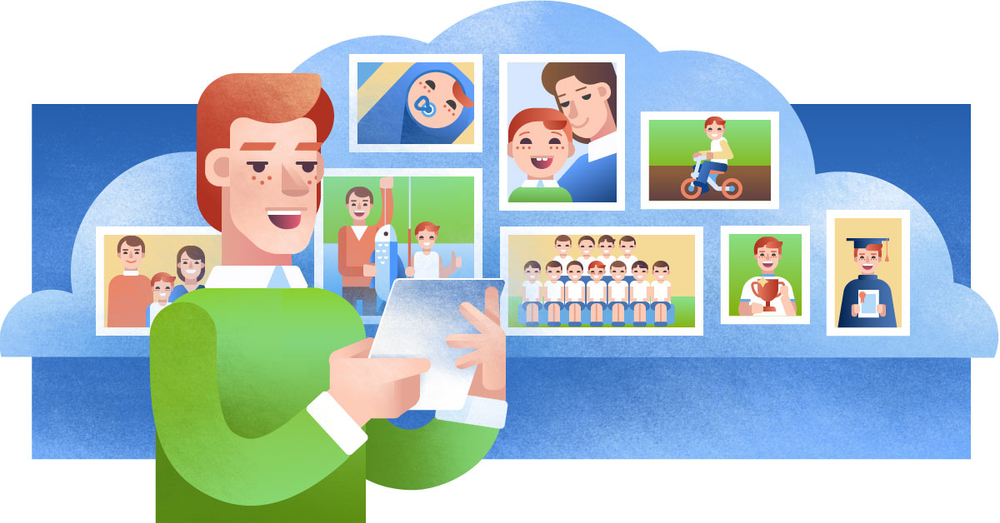 Many years ago, I purchased a black paper album at an estate sale. It contained images of a beautiful woman—her loose high school picture fell to the floor the first time I opened the album's cover. Her smile grabbed me and her warm expression seemed to invite me into her life. I flipped past her wedding picture, a photo of a baby in her arms with a proud husband by her side, and a series of group photos.
The images from the mid-20th century told the story of a good life that at first made me happy, like I was a guest in a comfortable home. However, the reality of the moment soon hit. To me, this woman was really just a nameless face in print; she was left for a stranger to find in a box in a basement. She now seemed abandoned. Lost. Forgotten.
My work as an archivist has led me to more images like this than I can count. Few people label their photographs, so people we are sure we will always remember, are lost to time. Whether I examine a client's paper or digital images, I see friends and families frozen in history, when relationships were strong and love blossomed.
Thirty years from now, that good friend whom you thought you would never forget might slowly fade from your memory. Or worse, not only might you forget your friend's name, but the image you took of her in college might fade too. Perhaps the chemistry of the print degrades, or the digital image cannot be opened. Soon your friend will be nameless and that face you thought you would never forget eases itself from your mind too.
My training and experience as an archivist has propelled me to protect my own pictures. I make sure to spend time labeling, digitizing and backing up my photos. I scan my most treasured, printed childhood photographs and tag them with identifying information. And once they're uploaded, my rule of thumb is to make two digital backup copies of each one to ensure that those smiling faces will be with me for posterity.
My most prized photos are those of my daughter. Her captured likeness is of the digital age, allowing me to more easily make primary and secondary backups of these priceless moments. From the beginning, I have kept the information related to those images organized and labeled on my computer.
At the end of each year, I go back to ensure that the past year's memories are kept safely locked away. I see it as a kind of year's end gift to myself and my family—I refuse to let us be forgotten like the woman in the wedding dress, smiling up from a photograph at a stranger who doesn't even know her name.
Melissa Mannon is a high school library and information specialist, an archivist, and published writer. She has a BA in Art History from the University of New Hampshire, and an MSLS in Archives Management and Library Science from Simmons College. For more info visit http://www.archivesinfo.com/
The Acronis True Image 2017 team asked Melissa to write a series of blog articles and share her experience in preservation and archive management, which exemplifies our belief in the importance of personal data backup. Protecting your digital information with backups is vital in preserving cherished memories, and Melissa's work is a testament to that fact.