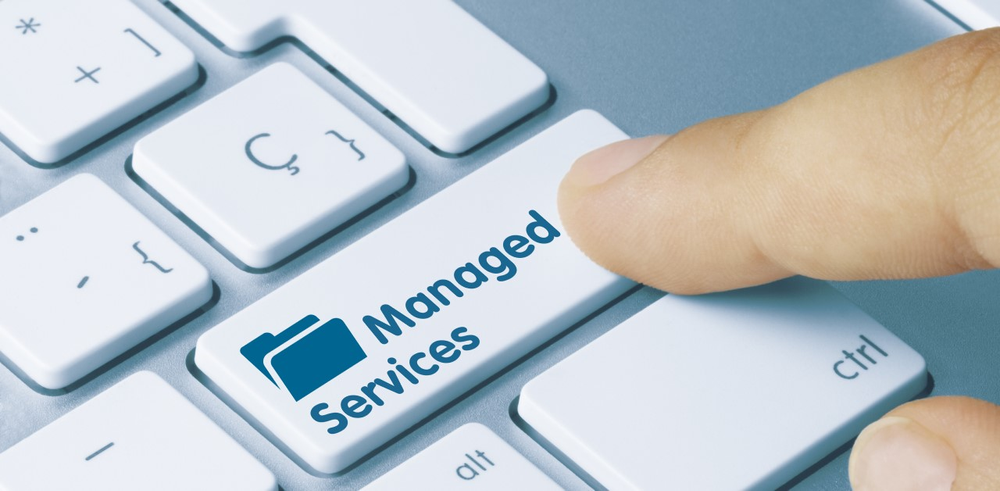 In our last blog on the 2020 MSP cybersecurity readiness survey results, we dove into the second main section of the survey, which looked at current and planned backup and recovery capabilities and discussed how the findings related to the benefits provided by Acronis Cyber Protect Cloud. In this blog, we drill into the final section of the report, exploring the business and technical obstacles to execution.
Ultimately, even if an MSP has the right tools and technologies in place, they can still face all sorts of obstacles that may limit or prevent their success. Let's take a look at the most critical challenges that MSPs are reporting and discuss how Acronis helps with Acronis Cyber Protect Cloud and its partner program.
Top Business and Organizational Challenges Facing MSPs
How Acronis Cyber Protect Cloud Relates:
While each of these concerns can prevent an MSP from offering security and data protection services, the design of Acronis Cyber Protect Cloud and the entire Acronis Cyber Cloud platform eliminates these objections.
Shortage of skills – More than four million IT security positions are now unfilled due to skill shortages. It's no surprise, then, that 92% of MSPs surveyed reported this as the most challenging organizational issue they face. While specialized functions do require specialized skills, Acronis Cyber Protect Cloud automates the majority of cybersecurity functions that do not require staff, including threat detection and remediation. Acronis Cyber Protect Cloud is AI-enabled and always learning, which means an MSP business doesn't have to be. It also delivers 24/7 threat awareness and business continuity, as MSPs are informed of new vulnerabilities, malware, public health alerts, etc. from the global network of Acronis Cyber Protection Operations Centers (CPOCs). As a result, Acronis enables any MSP to start selling managed security (or to improve the security posture of their current offerings) with a powerful, but extremely easy-to-use, solution.
Cannot make the business case – This is fundamentally a problem with understanding packaging and pricing. Acronis Cyber Protect Cloud empowers MSPs with the ability to create an unlimited number of service plans and our partner program also offers prescriptive recommendations. Acronis' licensing model allows MSPs to start a data protection business or expand into security services with no investment. As a turn-key SaaS solution with pay-as-you-go pricing, Acronis Cyber Protect Cloud makes it easy to build a business case for new offerings.
Too many suppliers – One of the fundamental value propositions of Acronis Cyber Protect Cloud is the ability to eliminate complexity. Rather than juggle multiple vendor contracts and solutions, MSPs can consolidate disparate systems like backup, anti-virus, remote management, URL filtering, and patching into a single, easy-to-use solution.
Top People and Process Challenge MSPs Face (Percentage of MSPs that Agree)

How Acronis Cyber Protect Cloud Relates:
One question in our survey specifically looked into the people and processes that pose challenges to MSPs. The top answer – which is directly related to a skills shortage – is the inability to keep up-to-date with cyberthreats. Of the MSPs surveyed, 92% indicated this was very or moderately important. Not surprisingly, staying on top of a changing threat landscape poses the biggest challenge to MSPs of all sizes. It was interesting to see that mid-sized MSPs indicated this to be particularly difficult.
With AI-powered threat detection and prevention, Acronis Cyber Protect Cloud harnesses machine learning to keep up-to-date with the latest threats. Furthermore, we supplement our machine learning with real-time alerts from Acronis CPOCs, which are staffed by security analysts around the globe watching cyberthreats in real-time.
Top Technical Challenges MSPs Face

How Acronis Cyber Protect Cloud Relates:
Sometimes the challenges are what you know, while other times they are what you have for technology. Legacy solutions that were never designed for modern IT cannot handle today's challenges, whereas Acronis Cyber Protect Cloud is designed for current and future needs.
Identifying an attack early and isolating it – AI-powered anti-malware and anti-ransomware technologies proactively prevent attacks, built-in patch management, and vulnerability assessment tools help prevent malware from spreading, and automated remediation processes kick in to isolate the infected files and restore them from backup if an attack is successful.
Encryption as a default – Acronis Cyber Protect Cloud takes advantage of enterprise-grade AES-256 encryption with a user-defined password to protect data at rest, in storage, or in transit. Acronis Cyber Protect Cloud also features a #CyberFit score that monitors and ranks the state of system protection, including hard drive encryption control.
Vulnerability scanning capability – One of the most exciting features of Acronis Cyber Protect Cloud enables MSPs to discover issues before they happen. Vulnerability assessments deliver a continuous, daily update of Acronis databases of CVEs (Common Vulnerabilities and Exposures), and available patches and support for Microsoft operating systems and applications, web browsers, Adobe, Oracle, Java, etc. Acronis Cyber Protect Cloud also has an integrated patch management solution that addresses any vulnerabilities discovered and patches them immediately.
For immediate access to all of the survey results, readers can download the full report. Additionally, in conjunction with the availability of the report, Acronis is hosting a live webinar on June 11 to help MSPs understand the results and better prepare for future challenges.