As a channel-focused company, everyone at Acronis works to provide our partners with the solutions, strategies, and support they need to compete. While the service providers, resellers, and distributors we work with often praise that commitment, earning recognition from industry observers is a nice affirmation too.
That's why we're so pleased to learn that CRN®, a brand of The Channel Company, just named two of our key team members – Patrick Hurley, Vice President and General Manager of Sales, Americas, and Amy Luby, Chief Channel Evangelist – to its 2021 list of Channel Chiefs.
CRN's 2021 Channel Chiefs list is featured in CRN® Magazine's February issue and can be viewed online at www.CRN.com/ChannelChiefs.
CRN Channel Chiefs recognizes Hurley and Luby
Every year CRN releases its list of Channel Chiefs to recognize leading IT channel vendor executives who continually demonstrate outstanding leadership, influence, innovation, and growth. These are leaders who have influenced the IT channel with cutting-edge strategies, programs, and partnerships.
"CRN's 2021 Channel Chiefs list includes the industry's biggest channel evangelists, a group of individuals who work tirelessly on behalf of their partners and drive growth through the development of strong partner programs and innovative business strategies that help bring business-critical solutions to market," said Blaine Raddon, CEO of The Channel Company. "The Channel Company is proud to recognize these channel influencers and looks forward to following their continued success."
Pat and Amy were selected, like all of their peers on the list, by CRN's editorial staff based on their dedication, industry prestige, and exceptional accomplishments as channel advocates.
Honoring Acronis' channel leaders
Having joined Acronis in 2008, Pat Hurley has overseen the Americas Sales business for the past 12 years. Prior to his current role as Vice President and General Manager of the Americas, he served as a Senior Director of Sales, building and scaling the Acronis sales model in the United States. With his extensive knowledge of working with varied vertical markets, Pat's managed Acronis' SMB, Enterprise, Federal, SLED, and Latin American businesses for more than a decade.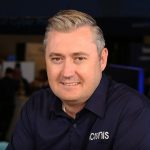 With 26 years' experience in global channel sales, marketing, support, and operations, Amy Luby has a proven track record of building high-performance direct and indirect channels from the ground up while establishing, building, and growing channel communities. She is also a proven entrepreneur and pioneer in the IT services industry, having founded and built one of the first managed services providers (MSPs) in the U.S. and then expanded that into one of the first Master MSPs, defining those business models in the process. Amy founded Modern MSP, a global MSP community sharing best practices daily and sits on several channel community boards, including ASCII and CompTIA.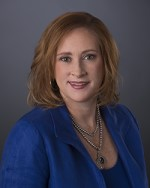 "It is an honor to have two of Acronis' channel leaders recognized by CRN as Channel Chiefs in 2021. Pat and Amy are outstanding leaders who embody Acronis' commitment to helping our partners grow their businesses, empowering them with in-demand cyber protection solutions and top-notch go-to-market sales strategies," said Jan-Jaap Jager, Board Advisor and CRO of Acronis. "The success of our partners drives our business, and the relationships Pat and Amy have cultivated with channel partners are critical. Listening to what helps them compete and ensuring Acronis incorporates that knowledge into things like our new #CyberFit Partner Program, which launched earlier this month, ensures we all can succeed."
Partners applaud the honors
The recognition from CRN is a tremendous affirmation of the partner enablement that Pat and Amy help drive, which has been reinforced by the words of congratulations that several Acronis partners have shared since the list was published.
"Climb is a proud partner with Acronis and I've had the pleasure of working closely with Patrick Hurley who is equally passionate about people and the power of the channel," noted Dale Foster, CEO, Climb Channel Solutions. "As a Specialty Distributor, his leadership and dedication to the business have helped us to acquire strategic deals, opening doors to win more cloud business; build strong and lasting partnerships with key VARs, as well as helping to reinforce a sales culture that puts the customer's needs first. This is a well-deserved recognition and a testament to his profound understanding of the channel and customers. Congratulations on the nomination, Pat!"
Amy's contributions to the channel community were similarly praised by partners.
"I had the awesome opportunity to tour around the country with Amy and discuss the state of our channel. Many great conversations around security, running and scaling an MSP and general life lessons ensued," said Matt Lee, CISSP, Director of Technology and Security at Iconicit. "I think Amy's past life on my side of the fence as an MSP, combined with years of experience with the channel, allows her to bridge the gap and drive teamwork to make this business the best industry to participate in. I look forward to working with Amy in more presentations, panel discussions, and fireside chats in the future."
Here at Acronis, we are constantly mindful that our success as a company is only possible by ensuring our partners are successful. That's why we launched the new Acronis #CyberFit Partner Program last week, introducing new incentives and tools to empower the MSPs and resellers we work with.
Making that happen requires having seasoned pros like Pat and Amy who know how to develop relationships and listen to our partners so we can provide them what they need. We're proud that they've been recognized for their contributions to the channel by CRN – they've definitely earned it.