To wrap up week one of the Channel Strong: Positive Vibes Tour, we had a fantastic time in Temecula with our hosts, Mythos Technology. After our stop in Tempe, with it 117 degree heat, somehow Temecula didn't feel so hot.
We collected plenty of canned goods and played a long tournament of Corn Hole. Woodfire Pizza rolled up in their food truck before rolling out the red carpet, setting up a spread that rivaled any fine restaurant. Then the BBQ showed up. Oh my gosh, the BBQ ... turns out there's nothing quite like BBQ from DaBigShowBBQ.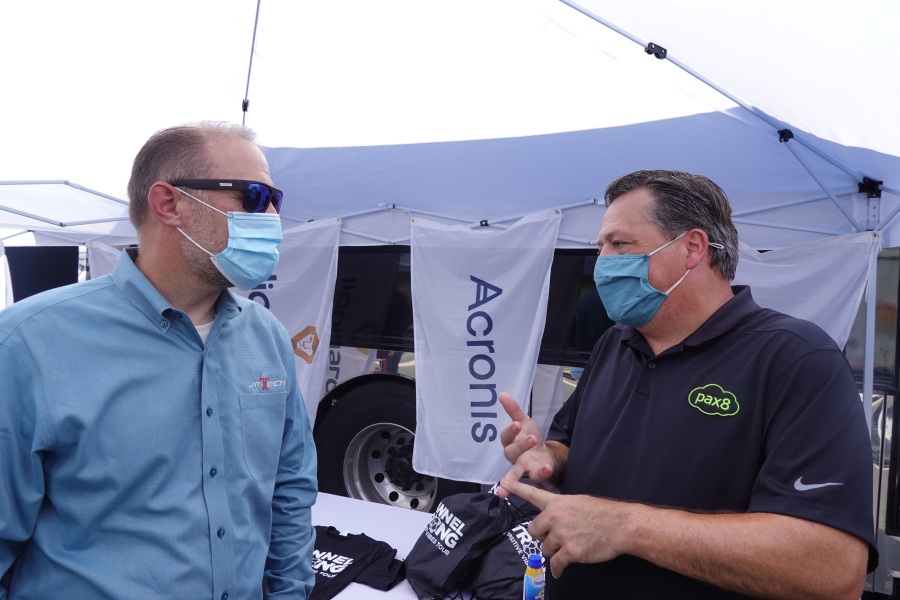 Channel Strong and Mythos Technology
Mythos Technology CEO James Laszko was a most excellent host. Not only did his entire team come out to say hello, eat some food, and play corn hole, James brought the nerf machine guns and instigated a hilarious shootout.
The event was more than just food and games, though. We got a chance to hear from James about how his company has weathered the pandemic and what he's done as a leader to keep his team's spirits up. James spends a lot of time focusing on his company's culture, always with the goal of making sure his team is well supported, has the things they need to be successful in their jobs and, most importantly, having fun while they are working.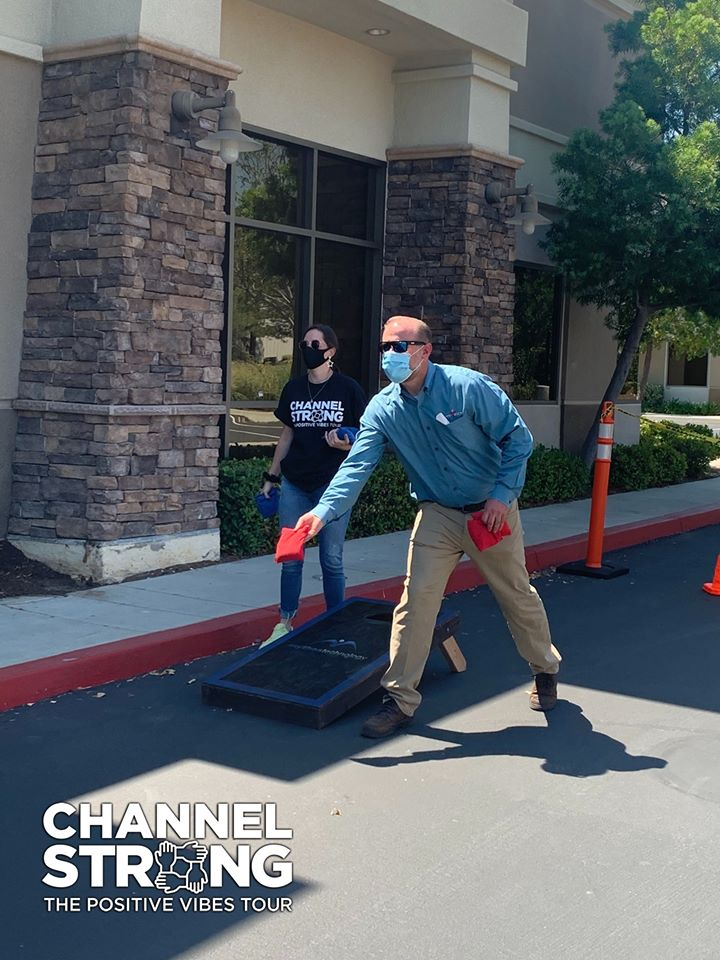 When the pandemic first hit and we all scrambled to work from home, Mythos went so far as to have all-day Zoom calls. James wanted his team to feel connected, even as they got their clients set up to work from home. Not only were they able to easily communicate all day, but they could tease and prank each other as well, which kept their spirits up while working almost 24x7 at the beginning of the pandemic lockdown.
James notes that this culture has even permeated through to his clients where they've helped their clients stay upbeat and well informed working together to get through this pandemic together.
The culture that James has built is clearly working as his team was all-in to stop for a few hours to share some food, fun, canned goods, cornhold, and nerf guns.
Now on to our next stop on the Channel Strong tour ... [clap, clap, clap, clap] ... deep in the heart of Texas!