Acronis

Cyber Protect Cloud
Acronis sets the standard for next-generation data and cyber protection. Discover how the Acronis #CyberFit Partner Program – our cloud solution provider program – makes selling cyber protection easy, versatile, and affordable.
Through the Acronis #CyberFit Partner Program, service providers can offer their clients end-to-end cyber protection. As part of our cloud solution provider program, they can enhance the security of their data, systems, and applications – all while improving client retention and increasing revenue and profitability. In this article, we'll look at:
A single console for complete cyber protection

Acronis Cyber Cloud

How CSP program partners win

Getting started
A single console for complete cyber protection
Designed for service providers, Acronis Cyber Cloud delivers complete cyber protection in an easy, efficient, and secure way. This cloud-based platform offers an integrated suite of endpoint management, backup, disaster recovery, anti-malware and anti-ransomware, blockchain-based file notarization and e-signature services, and endpoint management capabilities– all managed from a single console.
These in-demand, add-on services help you to sell more and increase your customer retention. Service providers appreciate the platform's easy integrations with RMM/PSA tools, custom integration with systems via RESTful API, efficient consumption-based billing, and comprehensive white-labeling. Seamless scalability allows MSPs to grow their client base and increase their monthly recurring revenue.
When it comes to cyber protection, the Acronis Cyber Cloud platform offers the following services:
Acronis Cyber Backup Cloud protects workloads from more than 20 platforms. It incorporates the backup industry's most advanced anti-ransomware technology, safeguarding data and systems in any environment – physical or virtualized, on-premises or in the cloud. As a turnkey SaaS-based solution, it is as seamless to deploy as it is to manage and does not add complexity to any IT infrastructure – having almost no impact on system performance.
Acronis Cyber Protect Cloud uniquely integrates cyber security, data protection and management to protect endpoints, systems and data into a single solution. Built on Acronis Cyber Backup Cloud, this synergy of best-in-breed backup, AI-enhanced next-gen anti-malware, and endpoint protection management eliminates complexity so that service providers can protect clients while keeping costs down.
Acronis Cyber Disaster Recovery Cloud is an easy-to-use, turnkey solution built on top of Acronis Cyber Backup Cloud. You can add disaster recovery to your backup system in minutes and protect your clients' workloads by instantly spinning up IT systems in the managed cloud recovery site and recover them to any similar or dissimilar hardware. Close the loop and go beyond backup with disaster recovery.
Acronis Cyber Files Cloud is a secure file, sync and share solution that allows clients to work with the content they need, no matter where they are, using any device — smartphone, tablet, laptop, PC, or Mac. Acronis Cyber Files Cloud helps you keep clients' ecosystems secure with in-transit and on-device encryption, as well as complete file sharing transparency that allows administrators to see when documents were edited, who has access permissions, and what files are being shared. Acronis Cyber Notary Cloud is a blockchain-based service for file notarization, e-signing, and verification for businesses of any size. It creates a unique digital fingerprint for files and stores them in a public blockchain ledger, which enables independent validation of authenticity and proof that the file existed at a specified date and time.
How CSP program partners win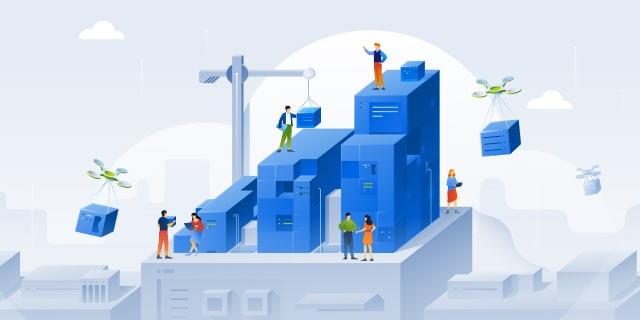 With the Acronis #CyberFit Partner Program, your clients will benefit from having their mission-critical workloads protected – and you'll be the hero by minimizing their risk while keeping their employees productive. The program and use of one cyber protection solution delivers a variety of advantages.
You will be able to:
Differentiate your offering with cyber protection

Easily increase revenue by upselling cloud services

Improve profitability with attractive margins and monthly recurring revenue

Leverage pay-as-you-go pricing

Reduce client churn by demonstrating value with reporting capabilities

Meet SLAs with fast recovery times

Lower costs by implementing an all-in-one solution

Proactively defend clients with Acronis Active Protection

Manage all clients from a single web-based management portal
Enrolling as an Acronis Partner, you'll also get immediate access to the Acronis Partner Portal with a comprehensive library of white-labeled sales assets and ready-to-launch marketing campaigns.
Take advantage of our experts – and start your journey to certification. Start self-service training upon enrollment and receive access to certification programs to further your knowledge. If you prefer to talk, our technical support is happy to help and is always just a quick phone call or email away.
As the demand for cyber protection continues to grow, your business can too.
There are no fees and no minimum sales requirements when you join Acronis' CSP program. Sign up today on the Acronis Partner Portal to automatically become an Acronis Authorized Service Provider. Our team will confirm your registration by email and help you get started.
Whether you're a service provider, software reseller, or systems integrator, the Acronis #CyberFit Partner Program has a track for you.
Getting started is easy – Acronis CyberFit Partner Program.
About Acronis
Acronis is a Swiss company, founded in Singapore. Celebrating two decades of innovation, Acronis has more than 1,800 employees in 45 locations. The Acronis Cyber Protect Cloud solution is available in 26 languages in over 150 countries and is used by 20,000 service providers to protect over 750,000 businesses.