When it comes to cloud storage services, perhaps no brand or name is as widely known than Dropbox. Dropbox provides easy-to-use file storage and sharing services for millions of users around the globe.
And, because of Dropbox's colossal brand awareness, many businesses also use the service for their employees' storage and sharing needs. Dropbox offers two versions of their service one for consumers (Dropbox) and one designed primarily for businesses – Dropbox Business. While Dropbox Business does offer benefits for businesses, some important issues and limitations with the service are causing many companies and enterprises to search for Dropbox alternatives.
Dropbox and Alternatives for Business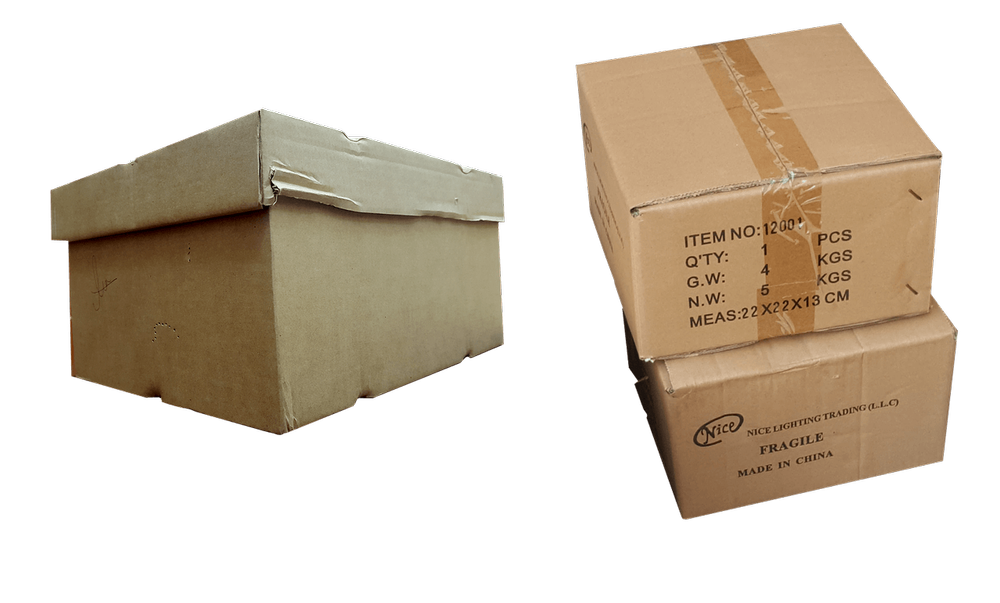 In this article, we will discuss what Dropbox Business is, how it works, and why it may or may not be the solution for your company's file storage and sharing needs. Additionally, we'll compare Dropbox Business features against those of our own Acronis Files Advanced. And, hopefully, by the time you learn all the facts, you'll be able to make a more informed decision regarding which sync and sharing solution is best for you and your business.
Dropbox Business – The Essentials
Dropbox is a leading cloud storage and sharing service with millions of consumer users around the globe. Dropbox enables users to store and share documents, photos, videos and other types of files online without using storage hardware and space on their own devices or systems. Dropbox is among the biggest and most well-known cloud storage services and consistently ranks high in reviews and comparisons for such services.
Dropbox offers two types of services to its users: the consumer version, which is known simply as Dropbox, and one for businesses of different sizes – Dropbox Business. Essentially, the two services are very similar in most regards. However, there are a few aspects of Dropbox Business that set it apart from its consumer-version cousin.
Similarities and Differences Between Dropbox and Dropbox Business
Like the consumer version of Dropbox, Dropbox Business enables users to store files on centralized servers and share access to the files with others. There are many feature similarities between Dropbox and Dropbox Business, as well as a few differences. And, in this section, we will discuss those similarities and differences, their importance, and if they are useful in relation to how companies usually use Dropbox Business to store, share, and protect important files.
Just like the consumer version of Dropbox, Dropbox Business allows users to store files on remote computer servers and access them from virtually anywhere with an Internet connection. Also, like Dropbox, Dropbox Business enables users to share the files stored on the service's remote servers with other people via special sharing links. When sharing files, Dropbox users can send links that enable recipients to view, download and edit shared files and folders depending on selected preferences and settings.
In addition to file storage and sharing, both Dropbox and Dropbox Business provide "sync" applications. Syncing enables users to store files in a selected "sync folders" on their devices and systems. When files are added to or deleted from a sync folder, the changes are propagated in the user's storage folder on the Dropbox server. This means that the user's storage folder on the Dropbox server and the sync folder on the user's device or system should always remain the same or in "sync." That is unless connection issues or other problems or anomalies prevent the syncing of files and data.
As you can see, Dropbox and Dropbox Business both share the service's three core features - storage, sharing, and sync. Besides the more obvious similarities, though, both services have the following features in common (note common features mentioned are for Dropbox Pro – the consumer version - and Dropbox Business Standard):
Anywhere Access

File and Folder Sync

File Encryption

All Files Stored on Dropbox Servers

256-Bit AES Encryption (Dropbox holds the keys)

Sharing Permissions

Shared Link Controls

Remote Device Wipe

Two-Factor Authentication

Document Scanning

Mobile Offline Folders

Viewer History and Info

Document Collaboration

File Requests

Web Previews and Comments

Showcase (Document merging and sharing)

Live Chat Support

Version History and File Recovery (120 for both versions)

Microsoft Office 365 Integration (Requires separate licenses from Microsoft)
While the consumer version of Dropbox (Dropbox Pro) and the commercial version (Dropbox Business Standard) do share many of the same core features, there are some differences as well. As we will show in the lists below, Dropbox Business Standard generally offers a few more features. However, the consumer version does offer a few conveniences and features not found in the business version.
Features Available Only in Business Version of Dropbox
Dropbox Business versions do include a few features designed to make businesses more productive and provide better security for their users. Features found in Dropbox Business Standard – but not in personal or consumer versions of Dropbox - include:
Granular File and Folder Permissions

Account Transfer Tools

HIPAA Compliance Enabled

Admin Console

Centralized Billing

Company-Managed Groups and Teams

API Access
Features Available Only in Consumer Versions (Dropbox Pro)
One very popular feature with Dropbox personal (consumer) version users is the Camera Upload utility, which enables users to upload files from their mobile devices automatically when taking pictures. Currently, this feature is available only in consumer versions of Dropbox and is not included with Dropbox Business accounts.
Dropbox Business users can connect a consumer account to their business account, and thus use the connection to transfer picture files back and forth between consumer and consumer storage areas. As of the date of publication of this article, this is the only known major feature in Dropbox Pro not found in Dropbox Business Standard.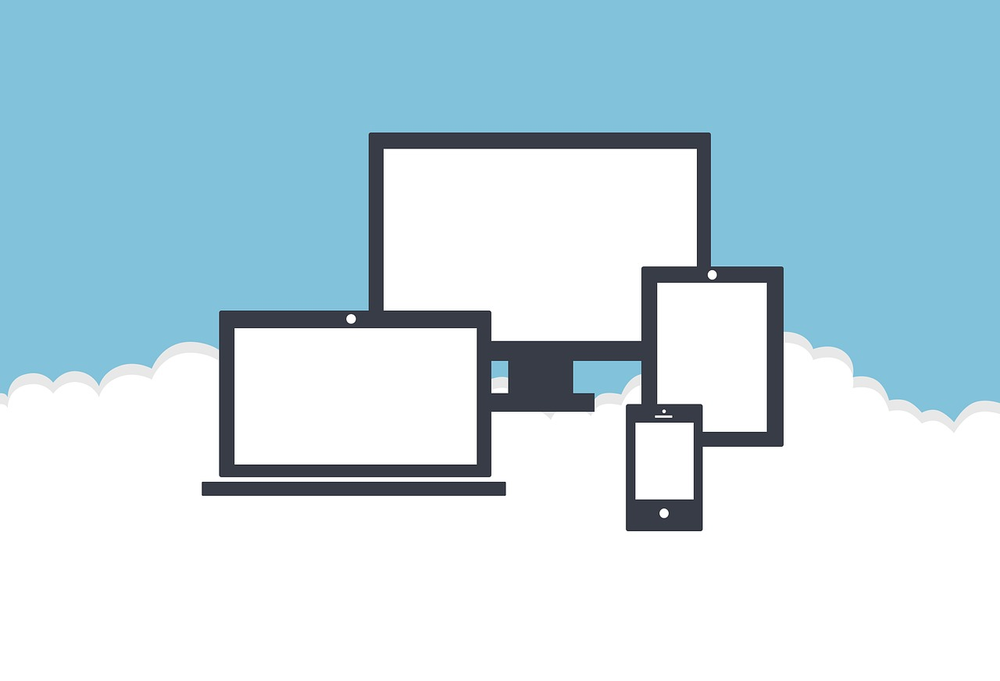 Up to this point, we have discussed Dropbox and a couple of its various versions, with an emphasis on Dropbox Business Standard. And, if you've been paying close attention, you probably noticed that there are not too many differences between the consumer and business versions of Dropbox – as far as features are concerned anyway. Besides the differences we covered above, though, there is another that is very significant and certainly worth mentioning, and that is cost. We will cover the costs of Dropbox Business a little later in this article.
Introducing a Better Dropbox Alternative: Acronis Files Advanced
It's hard to deny the fact that Dropbox is one of the best consumer cloud storage and file-sharing services. However, given the fact that Dropbox's service is based on a remote-server cloud model designed initially for consumers, many businesses find Dropbox's business/commercial offerings lacking in productivity features and security. Consequently, companies looking to increase both productivity and security are increasingly searching for alternatives to services such as Dropbox. With that in mind, we would like to introduce you to the best Dropbox alternative for business Acronis Files Advanced.
The Complete, Secure File Sharing Solution for Business
Acronis Files Advanced is a safe, easy, and complete access, sync, and share solution that proves your IT team with complete control over business content to ensure security, maintain compliance, and enable BYOD (Bring Your Own Device.) Employees can use any device to access corporate files securely and also share content with other employees, customers, partners, and vendors. Acronis Files Advanced can be installed on-premise, in a virtual environment, or in a private or public cloud. Acronis Files Advanced supports secure access to content residing in NTFS volumes, NAS devices, cloud NTFS instances, and Amazon S3.
When it comes to productive, secure file sharing and controls, Acronis Files Advanced beats Dropbox Business (and other cloud storage competitors) hands down, as you will see for yourself when we compare the two solutions head to head in the next section.
Dropbox Business vs. Acronis Files Advanced
While Dropbox is indeed one of the best cloud storage services, its infrastructure is designed to cater to consumer users much more so than to businesses or enterprises. And, in a world where hackers, malware, ransomware and other online threats are only increasing, consumer-oriented storage and sharing solutions can pose real dangers for businesses that need access to important data and files but still need real, reliable security. Therefore, with that in mind, we will compare some important features to show you just how much of a difference there is between Dropbox's consumer-centric service and Acronis's true enterprise-grade solution.
Files Advanced 8.1
Dropbox Business Standard
Sync, Access, and Share
Acronis Files Advanced 8.1 is a true all-in-one sync, share and access solution for businesses and enterprises. Files Advanced enables users to access files from anywhere, at any time, and with any device. The software integrates with your current IT structure and provides flexible security, management, visibility, and deployment options.
Dropbox Business Standard is a leading cloud-based file synchronization, sharing, and collaboration service. While Dropbox Business user applications are first-rate, the service's management tools and options are somewhat limited.
Solution Deployment
Acronis Files Advanced 8.1 is deployed on-premise at your location. Files Advanced can be deployed in virtual environments, and in a private or public cloud.
Dropbox Business deployments are limited to a cloud service running on Dropbox servers in their own data centers.
Content Storage
With Acronis Files Advanced 8.1, you can choose to use local server storage on-premise, existing storage devices, or you can opt to use private cloud storage managed by your own IT department. Files Advanced 8.1 enables users to access content stored on file local file servers, NAS, SharePoint, EMC, Alfresco, and other popular content management systems.
With Dropbox Business, content storage is limited to files and folders kept on servers in Dropbox data centers.
User Management
Acronis Files Advanced 8.1 lets IT administrators define precisely who can use and access the system via integration with Active Directory services and black and white lists. Using our solution, your IT department is also able to define who can share what, and with whom, for collaboration purposes.
With Dropbox Business, access controls are managed via manual account creation or via an Active Directory integration using a separate connector application.
Management Security
Acronis Files Advanced 8.1 is managed entirely by your IT administrators, and no outside users or organizations have access to management interfaces or controls.
With Dropbox Business, all management is done in an interface that is available only via their cloud service. Consequently, there is a chance that management and security features might potentially be accessed or compromised by hackers or other malicious third parties.
Albeit somewhat security-limited, Dropbox Business is an excellent cloud-storage-only solution for smaller businesses that need an easy-to-use, familiar interface with near-instant deployment and minimal user training. If, on the other hand, your business or enterprise requires an access, sync, and share solution that delivers enhanced security, modern data protection, management, and functionality – while keeping files and system control onsite and in the hands of your IT admins – Acronis Files Advanced is definitely the smarter choice.
Top Advantages of Acronis Files Advanced
Files Advanced is a true enterprise-level solution that does not have the limitations of a consumer-class core product.

Files Advanced offers flexible deployment options for storage locations with no need to migrate content and files to the cloud and the freedom to keep all files on-premise. Of course, you can opt to use your own private or public cloud if you choose to do so.

None of the headaches and security concerns associated with cloud-based data storage and management.

Extensive, versatile data storage support: File servers, NAS, SharePoint on-premise, hosted Office 365, OneDrive for Business, EMC, Alfresco, and other CMIS-compatible CMS platforms.
Learn More About Acronis Files Advanced
As you can see, when it comes to providing a complete, secure, and more manageable access, sync, and share solution, Acronis Files Advanced beats Dropbox Business hands down. Well, in all the areas that matter anyway. If you would like to find out more about how Acronis Files Advanced can help your business or enterprise be more productive (without giving up control of your infrastructure or risking content and files to consumer-based cloud storage), or if you would like to download a free-trial version, just click here.
About Acronis
Acronis is a Swiss company, founded in Singapore. Celebrating two decades of innovation, Acronis has more than 2,000 employees in 45 locations. Acronis Cyber Protect solution is available in 26 languages in over 150 countries and is used by 20,000 service providers to protect over 750,000 businesses.