GUEST BLOG: John P. Morency, Analyst Emeritus
When Gartner announced the 2018 Gartner Peer Insights Customers' Choice awards for Data Center Backup and Recovery products last week, the foresight and vision displayed by Acronis generated a surprise appearance. That's because unlike the other six vendors recognized as a Customers' Choice, Acronis was not covered in Gartner's previous Magic Quadrants for Backup and Recovery.
Instead, Acronis earned the recognition as Peer Insights Customers' Choice because actual product users submitted enough high-quality testimonials and scores to get the company added to the awards list.
What is the Peer Insights Customers' Choice?
Started in 2015, the Peer Insights program has evolved during the past three years to include what Gartner says is more than 100,000 end-user reviews in more than 300 individual product categories.
What makes this recognition different from the other assessments produced by Gartner, such as its Magic Quadrant and Critical Capabilities, is the fact that Peer Insights Customers' Choices are based solely on the evaluation of a product's merit by the customers who use it.
Gartner ensures that the testimonials and scores reflect a genuine use of the product by validating each of these submissions – confirming the authenticity of the reviewer and verifying they have a licensed product. The seven vendors that receive the greatest number of approved evaluations (a minimum number of 50 is required) and highest merit score ratings receive this recognition. (A full list of the criteria used in determining the recipients of Customers' Choice awards can be seen here.)
What makes this year's Backup and Recovery Customers' Choice awards especially significant is that, unlike previous years, the recognition was not accompanied by Magic Quadrant and Critical Capabilities reports for Backup and Recovery. Instead the results were created from a short list of preferred vendors that was based product user assessments, rather than vendors selected by Gartner analysts.
It's especially noteworthy that Acronis, who was not covered in previous backup Magic Quadrants, was among the seven vendors recognized as a Customers Choice.
However, there is much more to this story, since traditional backup functionality will likely not be enough to earn either Customers' Choice or Magic Quadrant recognition going forward.
Given the importance of protecting data across hybrid clouds and the need to quickly address external cyberattacks to ensure data integrity, traditional backup functionality must evolve. The "always-on" operational requirements of today's digital business environment means that data protection technology must better enable organizations to prevent, protect, detect and respond to the internal and external threats that will inevitably occur.
I had the opportunity to see the beginnings of this transition firsthand when I was at Gartner, producing research on "end-to-end" IT resilience. What I saw was that most supporting vendors delivered either virtual machine failovers or active data protection – but very few vendors were effective at delivering both. Restarting applications as VMs had very much become commoditized, but active "end-to-end" data protection was by far the more difficult challenge. Among other reasons, this is why we'll rapidly see the traditional role of backup vendor products evolve into something quite different.
During the past couple of years, Acronis has been unique in its support for both categories of IT resilience management. As I see it, Acronis products are currently differentiated from the competition and, as a result, the future of the company seems very promising.
If they want to remain relevant to enterprise and service provider customers in 2019 and beyond, Backup Customers' Choice and analyst assessments will need to similarly evolve to include the aforementioned product functionality.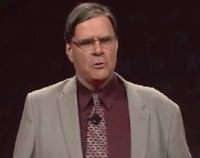 John P. Morency is an independent industry consultant that specializes in the delivery of IT resilience across private and public clouds. Previously, he was a Research Vice President at Gartner. In his 11½ years at Gartner, Mr. Morency developed more than 330 research notes and Gartner Summit presentations on the effective and sustainable management of IT disaster recovery, data backup, business continuity and IT resilience.
Prior to joining Gartner, Mr. Morency was a co-founder of Transitional Data Services (www.transitionaldata.com), responsible for managing and delivering its IT risk, disaster recovery and regulatory compliance services. Mr. Morency has over 44 years of experience in the IT industry as a software developer, IT manager and industry consultant.