for businesses (formerly Acronis Cyber Backup)
Ransomware is on the hunt for your precious photos and important documents. Is your computer protected? Are you sure that your protection actually works? There is an easy way to check. There is a great tool that can test your security software against the latest attacks. It's called RanSim, a popular utility developed by Kevin Mitnick, "The World's Most Famous Hacker." Kevin Mitnick is an American computer security expect and author of a New York Times bestseller "Ghost in the Wires: My Adventures as the World's Most Wanted Hacker."
Cyber criminals attack backups and disable backup software, so you need to choose your vendor wisely. Can your backup software withstand a ransomware attack?
We put Acronis True Image 2017 New Generation through the test. To compare our results, we used a popular free ransomware protection tool, only to find out that it failed all 10 tests! Seems like a free tool is not protecting against anything after all.
RanSim is a ransomware simulator. When you run RanSim, it tells the computer there is a ransomware attack and then monitors the computer's behavior. It analyses the level of protection offered by your installed data security programs.
RanSim doesn't change any files on your windows machine or damage them in any way, it's completely safe to use. It runs 10 different tests emulating real nasty ransomware, such as Locky. Anyone can do the same test right now. Run this emulator and in 10 minutes you'll see how good YOUR system is protected!
It uses different techniques like overwriting files, copying files to a new location and deleting the originals, encrypting files — everything that imitates the behavior of real ransomware. Then, just after a few minutes, you get your result. It will show exactly how your protection fare against ransomware threats.
Acronis True Image 2017 New Generation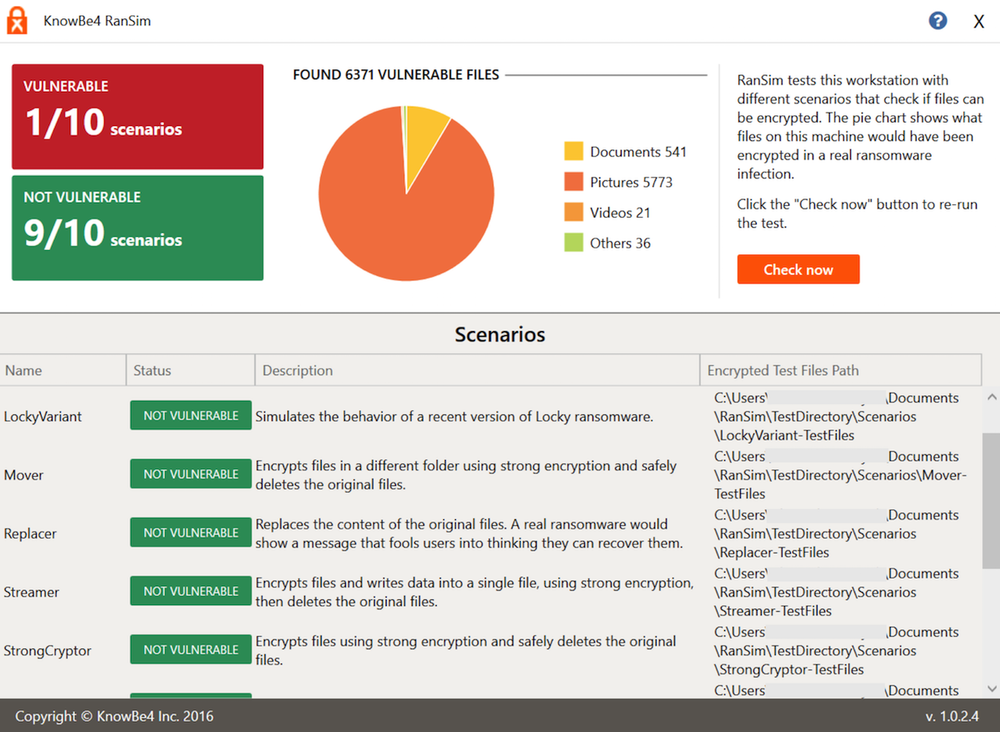 We tested Acronis Active Protection embedded in Acronis True Image 2017 New Generation and got a 9 out of 10 tests passed.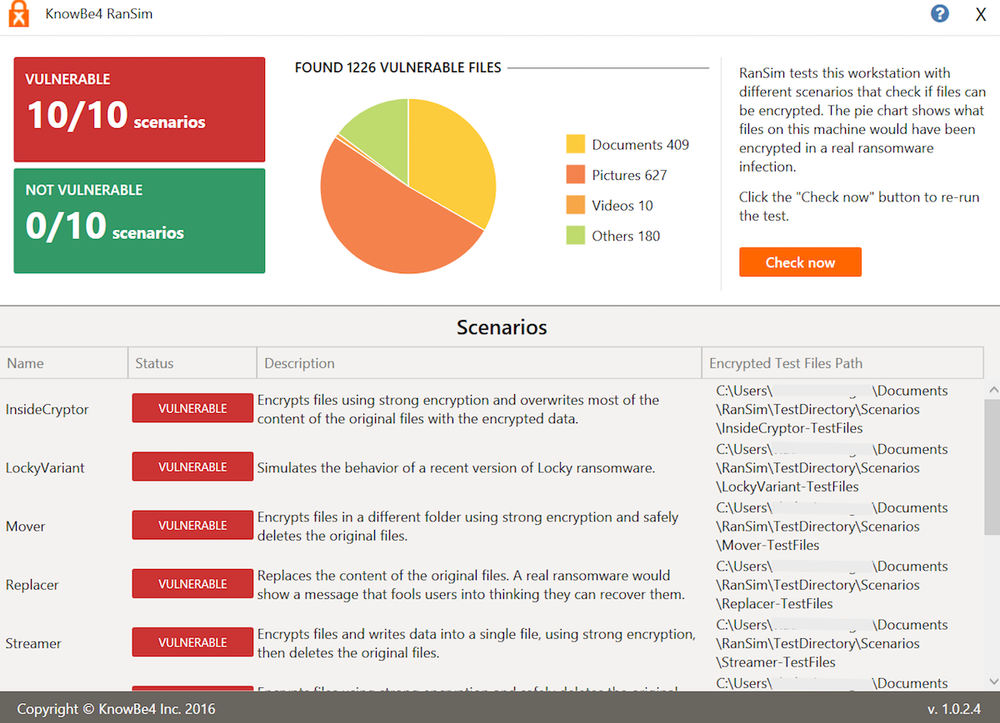 RansomFree, another popular tool out there – failed all 10 tests, likely because it lacked the driver and data restore functionality on the operating system level.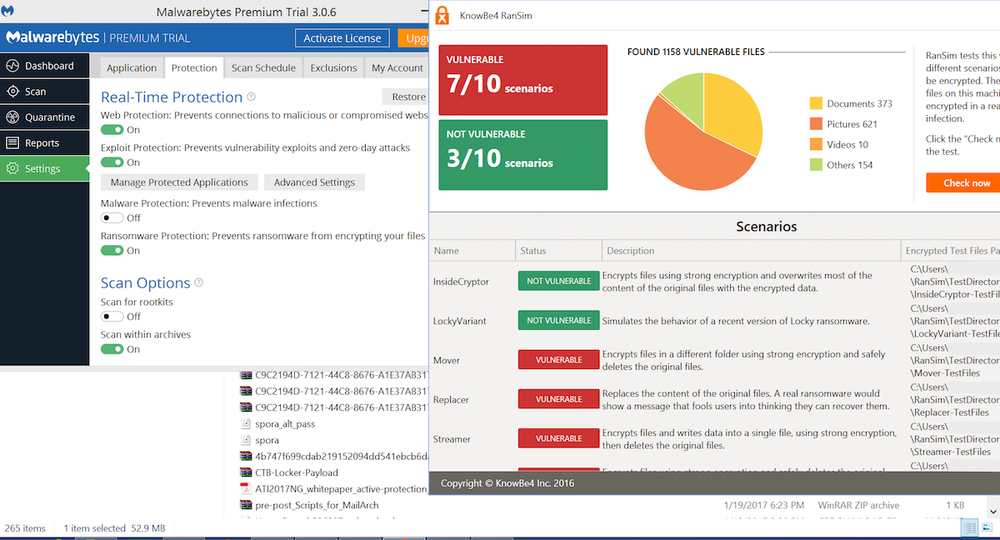 Malwarebytes Anti-Ransomware only passed 3 out of 10 tests. (To perform this test we had to turn off malware protection and turn on ransomware protection. This also created equal ground with other two software programs mentioned in this article, focusing on ransomware protection only).
Losing important files is not a joke. When selecting your software, make sure it is capable to deal with the latest threats. Make sure it is capable to detect and stop the attack, and instantly restore all damaged data.
If you'd like to find out more about our new Acronis Active Protection, please visit https://www.acronis.com/en-us/active-protection/