Here at Acronis we value meeting with our partners and customers, and events are a great opportunity to connect. Here is a short summary of the professional events we participated in 2016. Come and see us next time — we welcome the chance to connect with future partners and show how our technology is going to revolutionize the world of data storage and data protection.
To get the latest news and announcements about the upcoming events, makes sure to follow us on Facebook, Twitter, and visit http://www.acronis.com/en-us/pr/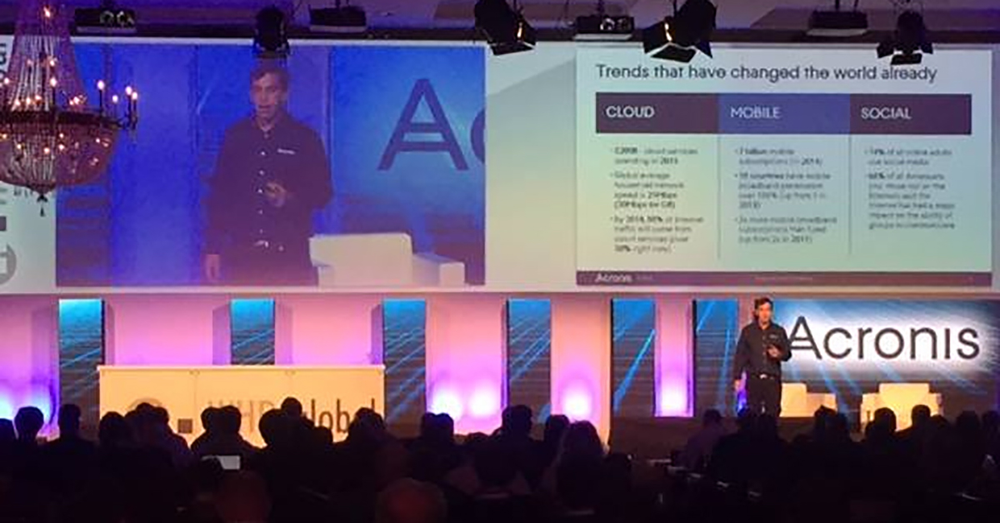 Acronis CMO John Zanni takes the main stage at WHDGlobal to talk about the Cloud Data Protection Services revenue opportunity! (March 2016)
Ingram Micro Cloud Summit
Acronis founder and CEO Serguei Beloussov presented a keynote speech at the Ingram Micro Cloud Summit 2016. (April 2016)
Microsoft Worldwide Partner Conference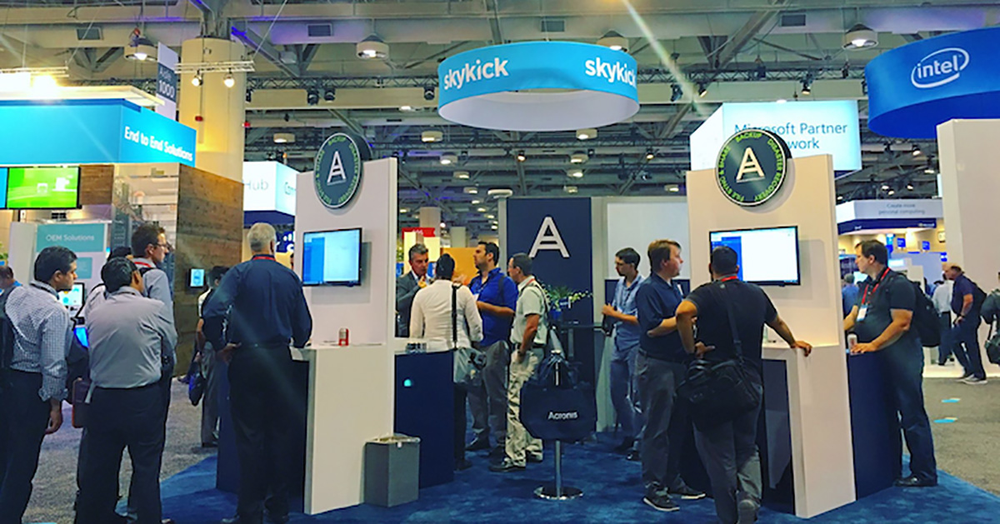 Nonstop interest in Acronis Backup Cloud Solutions at the Microsoft Worldwide Partner Conference in Toronto, Canada. Here we announced backup support for Microsoft Azure & Office365 emails. (July 2016)
Partnership with Scuderia Toro Rosso Formula 1 Team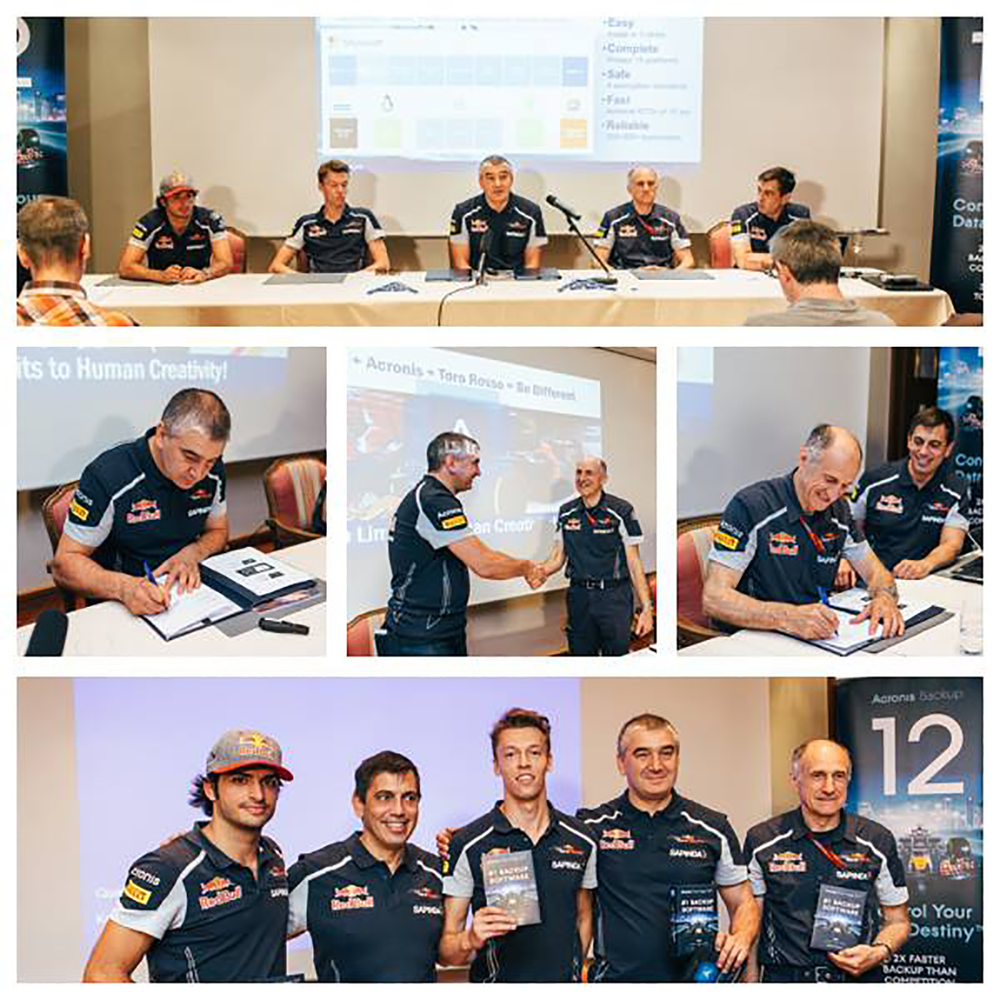 On July 29 Acronis announced a long-term partnership with Scuderia Toro Rosso. "Acronis is a cutting edge and forward looking company, growing rapidly in the field of data protection, which links in very well with the sport. This cooperation will see them and us work well and progress together," said Scuderia Toro Rosso driver, Daniil Kvyat
"It's great news that Acronis has decided to support our team with a long term partnership", commented Scuderia Toro Rosso driver, Carlos Sainz "Formula 1 is a technologically intensive sport and Toro Rosso is looking forward to working together with Acronis".
HostingCon is a premier industry conference and trade show for web hosting and cloud service providers. Acronis CMO and SVP of Channel and Cloud Strategy John Zanni discussed the newest update to the Backup Cloud package with HostingAdvice. HostingCon is hands down the ideal time and place to reveal new technologies and have such conversations—as the networking event is an opportunity to engage a huge audience of potential partners, buyers, and beneficiaries.
And there is much more! Join us on Facebook and Twitter for all the latest news.