Cyber Protect Home Office
formerly Acronis True Image
Power User Insights are guest blogs written by advanced users who share their tips, tactics and techniques so you can get the most out of Acronis products.
Paul Larini has been using Acronis True Image and making it work in WinPE for many years. He developed MustangPEBuilder to make customizing WinPE with Acronis software easy for thousands of users.
Acronis is known for protecting the data on your hard drive. But did you know they are also experts at wiping your hard drive clean?
Whether you're preparing a hard drive for use in a new computer or selling a previously used drive, Acronis True Image 2017 has a feature that ensures your data is safe by removing any trace of it from the drive.
Called Acronis Drive Cleanser, you access it in Windows from the Tools tab of the main True Image screen: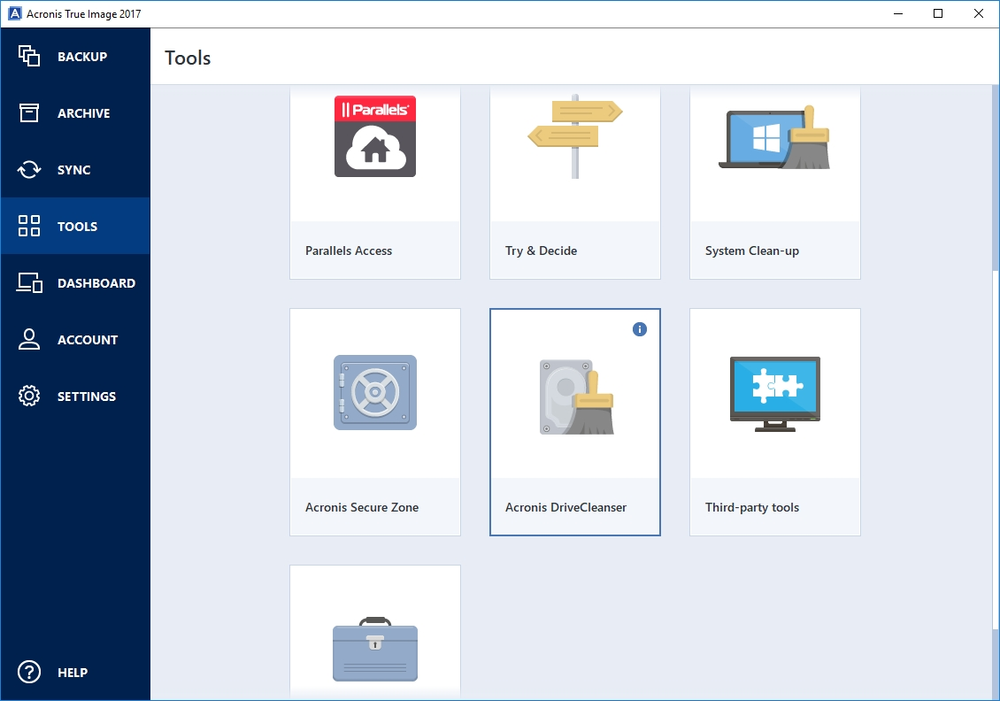 Use this option if you are wiping a drive that is not your current Windows system drive. Keep in mind, however, that if you are going to wipe your computer's Windows system drive, it is recommended that you boot from Acronis Recovery Media.
In this example, we'll be wiping the Windows system drive using Acronis Linux Recovery Media, so boot from the Linux media and select Acronis Drive Cleanser from the Tools & Utilities tab: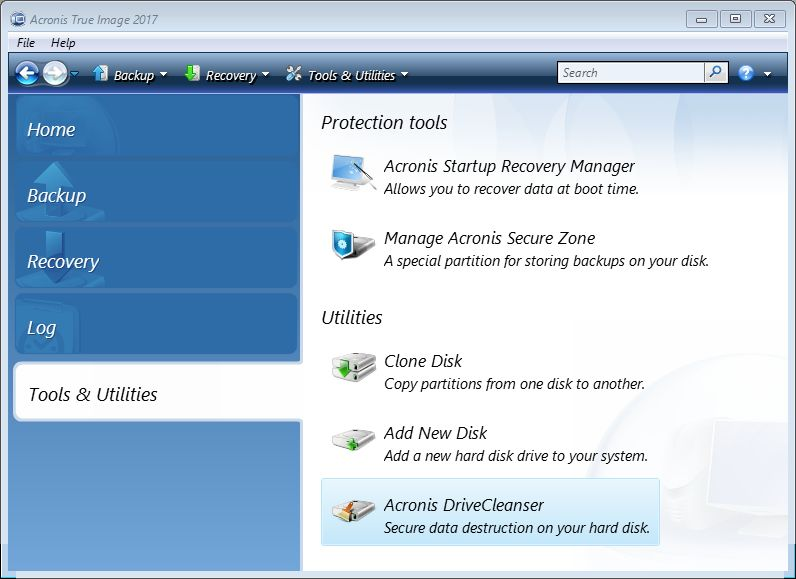 Click on the first partition shown on the disk to select all the partitions on the disk. You may click on individual partitions to remove the red X and preserve the data in that partition.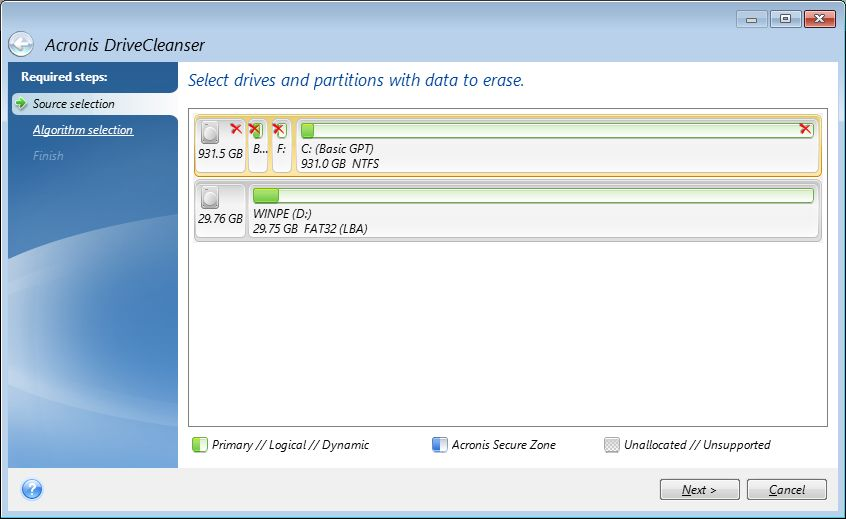 Once you've made your selection, click the Next button.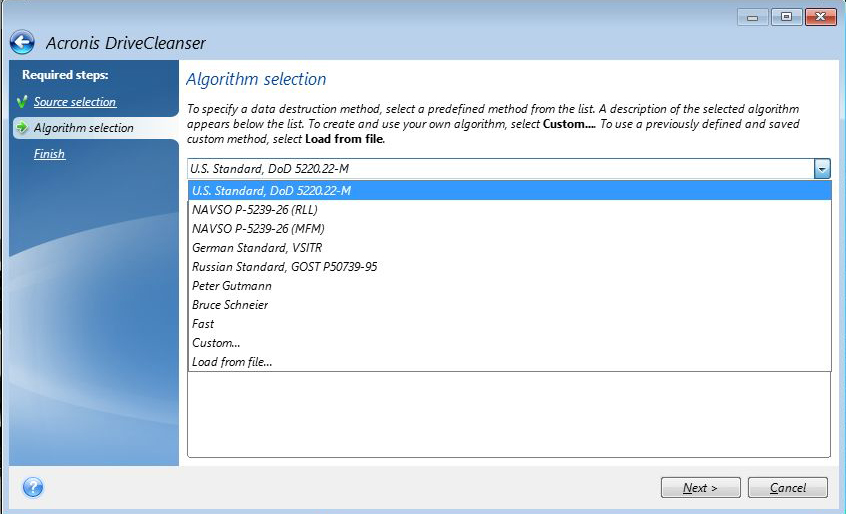 There are several methods for wiping the drive offered, so you'll need to select one of the available algorithms.
In this example, we're using the default algorithm.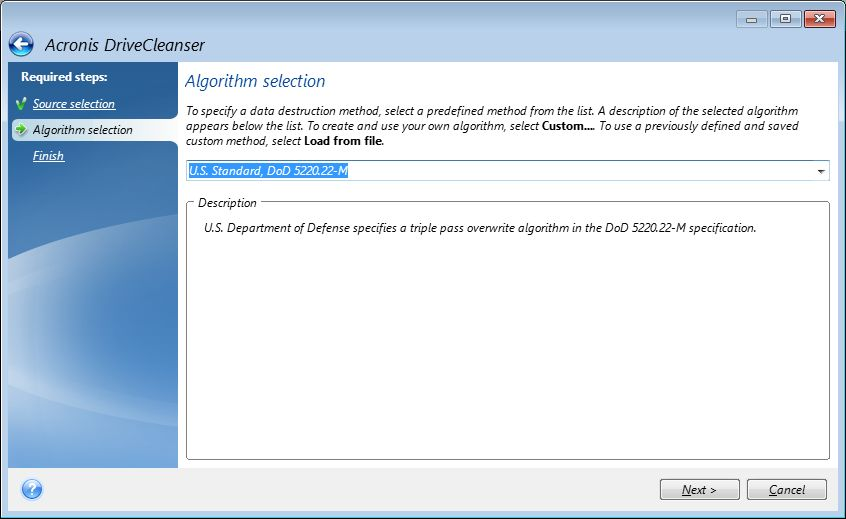 Click the Next button after making your selection.
You will see a warning that the changes to the selected partitions cannot be undone, and you must place a checkmark in the "Wipe the selected partitions irreversibly" box in the lower left corner before you can proceed.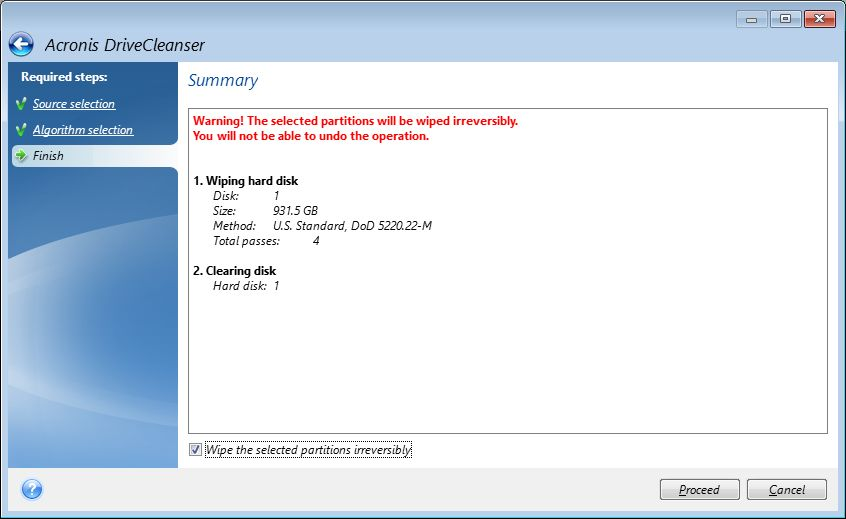 After checking the box, click the Proceed button.
The wipe operation will start and show a progress window. You may enter a checkmark in the boxes shown to Restart or Shut down the computer when the operation is complete.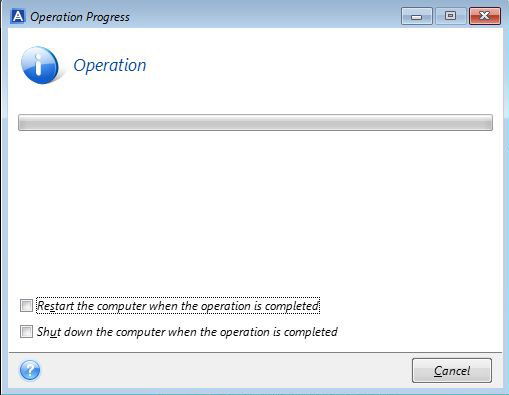 If you leave these boxes empty, you will see a message that the operation completed successfully when it is finished: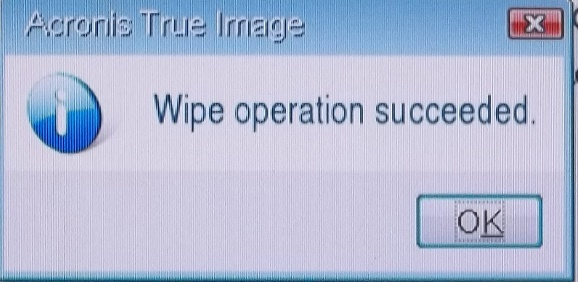 At this point, all of the data has been thoroughly deleted and you can remove the drive for resale or redeployment.