Recently I wrote few articles about different environments where corporate data is stored, and why it is important to back up everything — your physical servers, virtual systems, cloud accounts, Windows and Mac.
There is another, often overlooked, area where a lot of important corporate data is stored – corporate mobile devices.
Right now, every individual owns 3.64 devices — smartphones, tablets, and laptops — and the number will rise to 4.3 devices per person by 2020. Although not all of these devices are work related, the average employee in the U.S. uses at least three devices per day for work activities, and at least two of them are mobile – smart phones and tablets.
Does your IT department include mobile devices into business continuity and data protection strategy? Why not?
The data on your CEO's tablet might be worth more than some of your servers. Losing that data can affect your company's finances, compliance, or business continuity.
Now it is time to include enterprise mobile backup in your data protection strategy. It does not necessarily mean increasing your backup complexity.
Acronis Backup 12 protects iPhone, iPad and Android devices
Acronis Backup 12 can protect all your corporate iOS and Android mobile devices with a simple app and a touch-friendly central management console. You can back up iPhone, iPad, and Android phones and tablets.
Just follow these simple instructions:
1. Get and install the Acronis Backup App from AppStore or Google Play
2. Start the App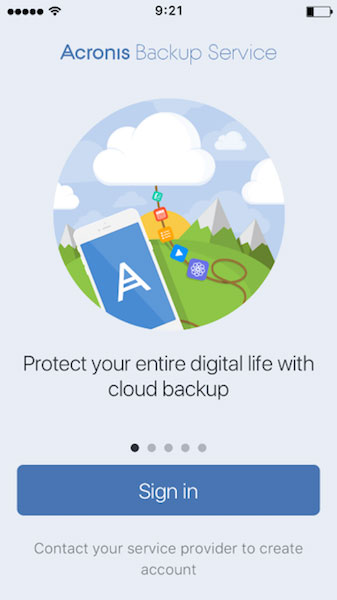 3. Log in to your Acronis Account
4. Select what you want to back up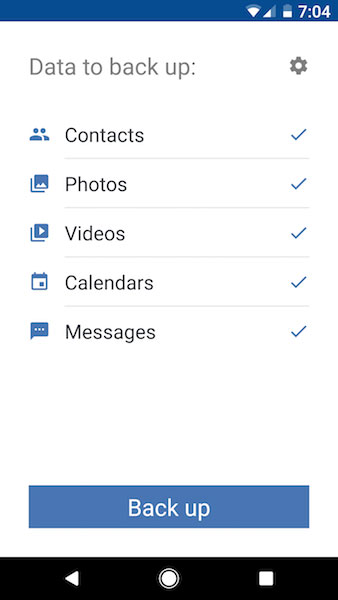 5. Click Back Up
That's it! You can even enable continuous backup, so the new data is backed up automatically.
You can restore the data to the same device, different device, including recovery of Android data to iOS and vice versa!
This means that within less than a minute you can restore that critical photo of the whiteboard on important investor meeting that your CEO took and has deleted by mistake. This is yet another example how the industry's easiest and fastest backup solution delivers peace of mind to you — the IT administrator!
Try it for yourself. Check out Acronis Backup 12 today and protect your mobile devices with the industry's best backup and data protection solution.