Acronis

Cyber Protect Home Office
formerly Acronis True Image
Buying a new computer is similar to buying a new car. When you hop for that first drive home and inhale the new car smell, you can't wait to see what she does on the road.
The difference is that when you're shopping for a new car, the manufacturer installs all the bells and whistles for you. With a new computer, you'll need to install those specialties yourself.
Acronis has rounded up our Top 10 PC Software applications that you need to get your computer from zero to 60 in no time.
Productivity and Privacy Tools
Computers serve a functional purpose before anything else. Whether you're working at home or helping kids with homework, you need something that provides the right amount of productivity. Simultaneously, you want to make sure that you don't leak the information to others while you surf the web. With so many options available, finding useful software can seem difficult. We've rounded up three great tools to help you be the most privately productive person you can be.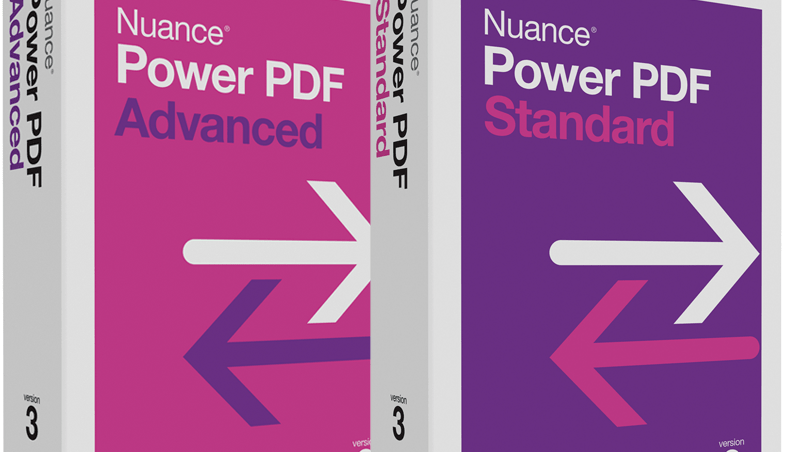 10. PDF Editor: Nuance Power PDF
What it is. Nuance Power PDF comes in both standard and professional versions, both of which allow you to easily create PDFs from a variety of files or convert PDFs to Word Documents.
What it does. The standard version offers several features perfect for the home user. With an easy-to-use Window 10 PC and tablet interface, it lets you share edits across devices. You can take Office documents and create PDFs from them. More importantly, you can automatically convert a PDF file to an Office document. For scanned PDFs that cannot copy/paste, Nuance Power PDF converts these for you so that you can make changes and updates, then return the document to its original PDF version before sending it back. Moreover, it allows you to digitally sign documents. Whether you're a business owner signing contracts or a parent signing permission forms, you no longer need to print out documents or fuss with inserting a signature via a pre-loaded image program.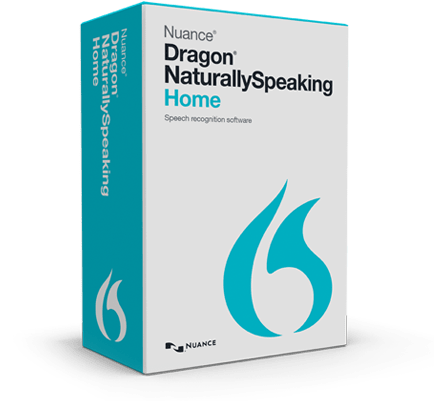 9. Voice-to-Text: Dragon NaturallySpeaking Home
What it is. Dragon NaturallySpeaking Home is a dictation program with one of the best natural language voice recognition programs on the market.
What it does. Many people find writing more difficult than it needs to be. Whether you have someone in your home with a learning disability or you just think better when you're speaking, Dragon NaturallySpeaking Home makes work easier. With this voice-to-text product, you can dictate, edit, and format a variety of documents from to-do lists to memos. Additionally, the newest versions allow you to search the web hands-free. Finally, it syncs with emails and calendars to help you stay on top of business and personal communications. Unlike other tools, Dragon NaturallySpeaking Home is up to 99 percent accurate when converting speech to text, which makes it a more effective solution than open source options. Finally, if you want to have help proofreading the work, it has a natural sounding text-to-speech setting so you can listen for mistakes and correct them.

8. Online Privacy: iolo Privacy Guardian
What it is. Iolo Privacy Guardian ensures your system protects your privacy and security when browsing the internet.
What it does. With hackers looking to steal information in any way they can, guarding your browser's location is more important than ever. Iolo Privacy Guardian allows you to browse anonymously so that no one can track your IP address, not even your Internet Service Provider. The software is easy to install and easy to use making it the perfect protection for home users. Iolo Privacy Guardian keeps your search history private, which allows you to keep from creating a digital "fingerprint." This service also stops ad-trackers from using your browser history to target you which then enhances your identity theft protection.
7. Webcam Blocker: ShieldApps Webcam Blocker
What it is. ShieldApps Webcam Blocker stops cybercriminals from accessing your web camera and microphone.
What it does. Whether it's watching the webcam or eavesdropping using the mic, hacking laptops for unauthorized surveillance is more common than you think. In fact, HP found 79% of users know their webcam can be hacked and 10% of them personally knew someone who had been a victim. Ensuring your privacy requires more than a piece of tape across the camera lens. ShieldApps Webcam Blocker is highly sophisticated security software that digitally blocks attempts by hackers, tracking companies, and other third parties – leaving them with no screen to watch and no conversations to hear.
After setting your computer up as a productivity tool, it's time to start getting ready to play. Whether you're looking to edit your family photos or make a YouTube channel, you need something that helps you edit media. Perhaps, you went out and purchased the gaming computer of your dreams. Whether you're a media hobbyist or a PC gamer, finding tools that help you have fun with your new computer is going to be the second step to enjoying the purchase.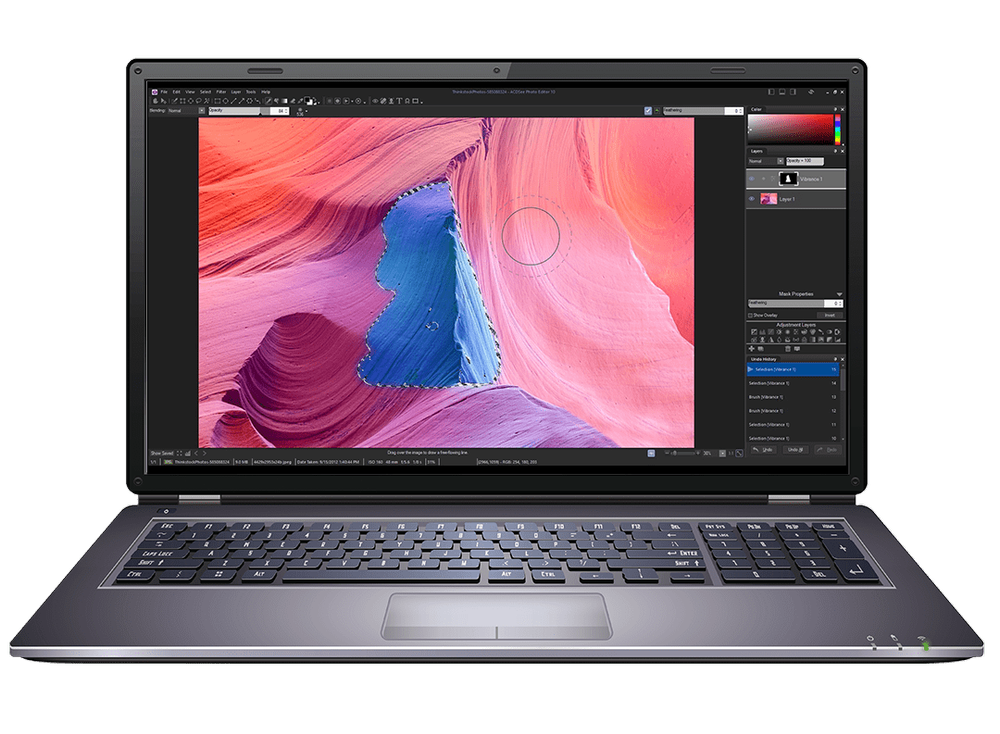 What it is. ACDsee Photo Editor provides an easy-to-use alternative to other photo editing software options because it is completely customizable for the home user.
What it does. ACDsee allows you to easily move to the creative part of the editing process by acting as an image adjustment and layered editing software. It comes complete with pixel-based editing tools, precision targeting, filters, adjustments, and drawing elements. Moreover, since it has RAW support, you can focus on cleaning up image shadows, highlights, colors, and a variety of other elements that take your mobile phone pictures from amateur to professional. For all those selfies, it also includes a way to smooth out blemishes and flaws giving you studio-quality pictures at a home user price. If you're a die-hard photoshop user, ACDsee also allows you to import and apply plug-ins that extend your creative vision.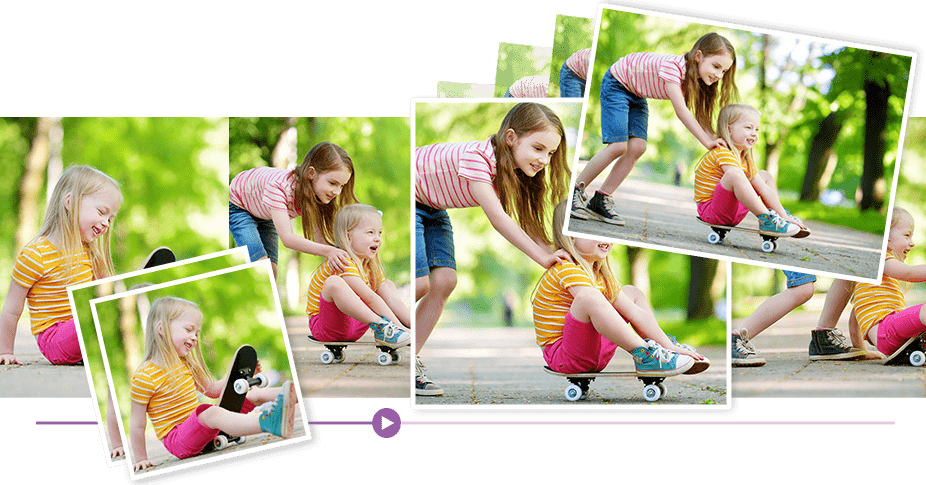 5. Media Editor: Adobe Premier Elements
What it is. Adobe Premier Elements is an easy-to-use way to edit your personal videos so that you can create even more beautiful memories.
What it does. Want to make family videos look professional? Adobe Premier Elements is a perfect gateway. Its intuitive interface incorporates step-by-step video editing help to teach you new techniques. If you have camera footage that needs fixing, Adobe Premier Elements can guide you through trimming, color correcting, and fixing lens distortion to make action videos look professional. For users who want to create a slow-motion video, you no longer need a slow-motion setting on your camera. Adobe Premier Elements includes a slow-motion effects setting so that the next time you capture the perfect skateboarding trick or soccer goal, you can show everyone how it happened.

4. Gaming Performance: Razer Cortex: Game Booster
What it is. Razer Cortex: Game Booster focuses on helping PC gamers get the best experience by optimizing your performance while gaming.
What it does. This free software shuts down the productivity processes that you don't need running when you're trying to raid with your guild. Freeing up your RAM means that you get more frames per section, leading to a less glitchy gaming experience. Since it recognizes the gaming platform, Razer Cortex starts when you launch your game and then automatically restores your PC's settings when you close out the gaming platform. It works with Steam and Origin to help you maximize your favorite experiences. For those looking to speed up frames-per-second, it enables better gaming by disabling CPU sleep mode and enabling CPU Core to manage your Window OS for better speed.
Systems and Security Software
Once you install all the tools you need to work and play, you need to optimize and secure your new computer. Even if this isn't the most exciting part of setting up a new computer, it's certainly one of the most important. With the plethora of options available, finding the most useful software might feel overwhelming – but we can help you find the best.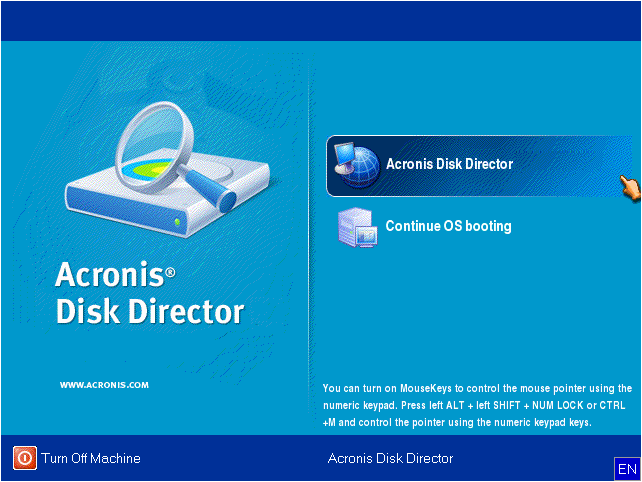 3. Disk Management: Acronis Disk Director
What it is. Acronis Disk Director helps organize and configure your hard disk for optimal performance while protecting your data.
What it does. Acronis Disk Director enables you to create disk partitions so that you can customize and organize your hard drive's structure. With the ability to manipulate your data, you can more easily split, resize, convert, or merge volumes. The software also makes it easy to map hard drives and label them so that you reduce the risk of errors. Regardless of your operating system, you can easily format your drive to FAT16, FAT32, NTFS, Exts, Ext3, Reiser3, Linux, or SWAP which makes using the supported Windows 10 Preinstallation Environment bootable from an external media. In the event of accidental deletion or damage, Acronis Disk Director allows you to recover volumes easily. You can clone your disk to a replacement HDD without having to reinstall your old disk's operating system and applications while making the installation process easier because you can split your single volume into two volumes keeping your operating system separate. The software also enables flexibility by giving you a way to convert between basic and dynamic disks, supporting up to 32 disks, and allowing direct byte accessing and editing.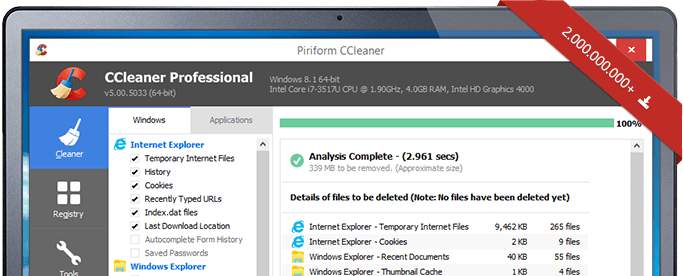 2. System Optimizer: CCleaner
What it is. CCleaner cleans up your hard drive on a continuous basis so your computer works faster.
What it does. CCleaner comes in both a free and paid version giving you the opportunity to find a solution that fits your needs. The free software version speeds up your computer processing and protects your privacy. CCleaner starts by reviewing your hard drive for unused files and setting that slow processing speed. Next, it cleans out your registry, which removes errors and broken settings that cause crashes. CCleaner also disables unnecessary processes to keep them from continually running in the background, which means your computer will start up faster.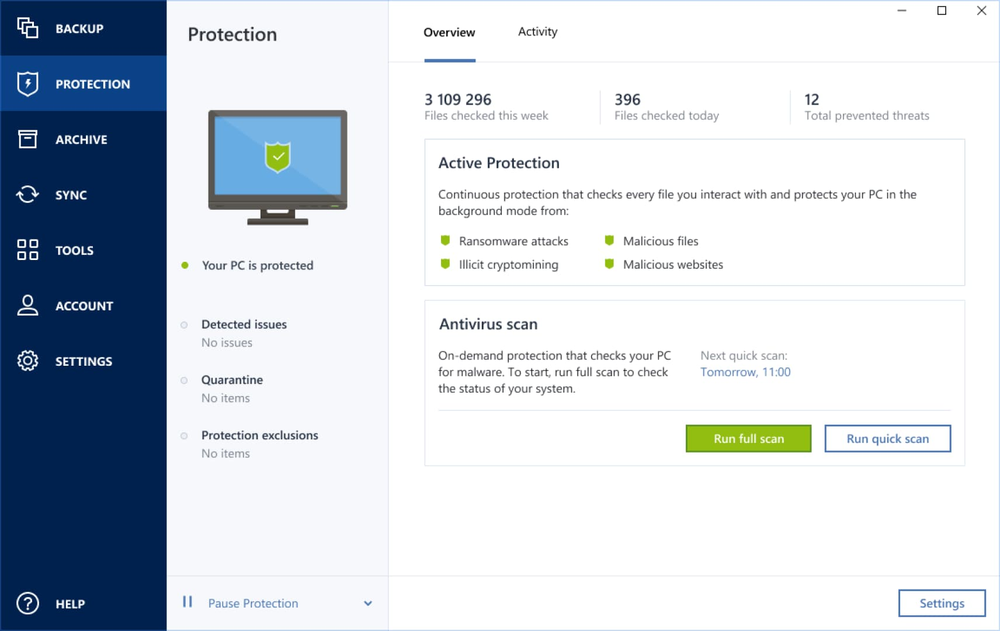 1. Backup and Antivirus: Acronis True Image
Setting up a new computer is fun when it's something you want to do, not when it's something you have to do. Anyone who's ever had the Blue Screen of Death knows what it's like to lose everything and need to start over – which is why this is the top software you need on your new machine.
What it is. Acronis True Image is the world's #1 personal cyber protection solution, delivering data protection with built-in defenses against the continuously evolving threats to your data.
What it does. Acronis True Image matches the way you use data today by giving the most comprehensive personal backup solution available. After spending time installing the applications that make your computer productive, fun, and functional – and then customizing all the settings and preferences – a single user error or ransomware event could erase all that hard work. To save time, you want a backup solution that makes restoring your operating system and applications easy while providing you protection to mitigate the risk of needing to restore. In addition to full mirror image backups and disk cloning capabilities, it includes the ability to create an all-in-one recovery tool.
Plus Acronis True Image includes Acronis' advanced antimalware protection, URL filtering, and videoconferencing protection. AI-enhanced behavioral heuristics deliver for real-time protection that stops the latest cyberthreats instantly. Not only will Acronis Active Protection detect and block malware like ransomware in real-time, it is also the only personal solution that will automatically restore any affected files from your backup.
The unique integration means it is more than backup and more than antimalware – Acronis True Image is true cyber protection.
* * *
Once you've set-up Acronis True Image and are making regular backups of your system, you can soup-up your machine however you want – with new changes being captured along the way. That way, your machine will be completely protected when you "see what she can do" even after that new computer smell has faded.
About Acronis
Acronis is a Swiss company, founded in Singapore. Celebrating two decades of innovation, Acronis has more than 1,800 employees in 45 locations. The Acronis Cyber Protect Cloud solution is available in 26 languages in over 150 countries and is used by 20,000 service providers to protect over 750,000 businesses.