Experience simple processing with faster results to create and manage your VM lifecycle
Store Virtual Machines in Your Library
• Rapidly provision your workloads. Create virtual machines from VM templates and attach files like VHD, VHDX and ISOs. The days of creating each VM manually are over.
• Convert existing VMs to templates. This saves time and energy by storing the same settings for later use.
• Clone and reuse VM copies to avoid the pain of manually creating them over and over again.
Full-Range Summary Dashboard
• User-friendly dashboard displays the status of your resources in one place.
• Easily analyze vital VM information gathered from each of your hosts on one, easy-to-use platform.
• From datacenter-level clusters to individual VMs, Acronis identifies errors immediately.
• Get a bird's-eye-view perspective on everything within your environment.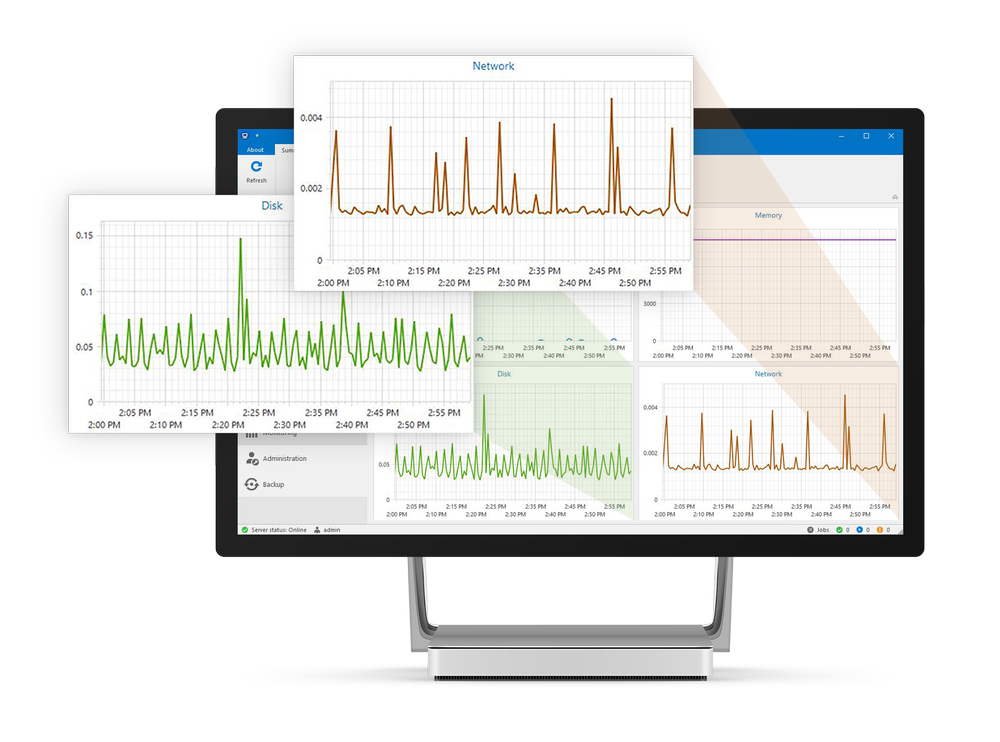 Monitor Your Event Logs in One Place
• Display your Hyper-V event log from all of your hosts in one centralized view.
• Solve your problems faster by analyzing all of your hosting errors in one place.
• Virtual switch connections and adapters centralize your Hyper-V event logs to save you time.
About Acronis
Acronis is a Swiss company, founded in Singapore. Celebrating two decades of innovation, Acronis has more than 2,000 employees in 45 locations. Acronis Cyber Protect solution is available in 26 languages in over 150 countries and is used by 18,000 service providers to protect over 750,000 businesses.