Acronis continues to make it easy for MSPs to extend their offerings, improve productivity, capture new clients and increase revenues. To that end, here is what's new in Acronis Cyber Protect Cloud release C23.01:
Improve productivity with group management for Microsoft 365 and Google Workspace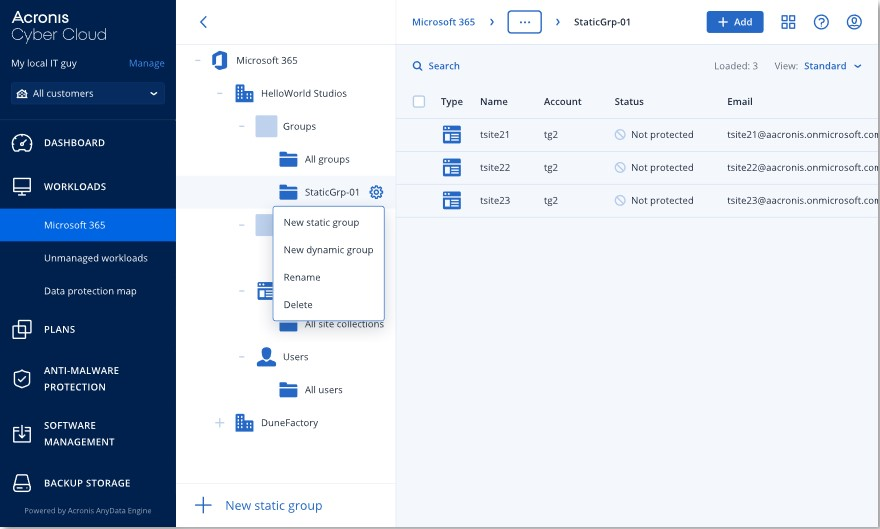 This release enhances the features in the Advanced Backup pack by simplifying protection management for multiple Microsoft 365 and Google Workspace seats. Now you can eliminate the need to configure custom protection settings for each individual Microsoft 365 or Google Workspace endpoint. Simply create static or dynamic groups of seats with specific requirements and apply a custom protection plan to any group.
Reduce onboarding costs with Datto RMM integration
This updated integration enables you to quickly and easily onboard clients by provisioning Acronis customer tenants based on Datto RMM sites. For example, you can:
· Provision all or selected sites from Datto RMM as new tenants.
· Map sites to existing tenants.
· Configure automatic tenant provisioning and deprovisioning based on Datto RMM sites.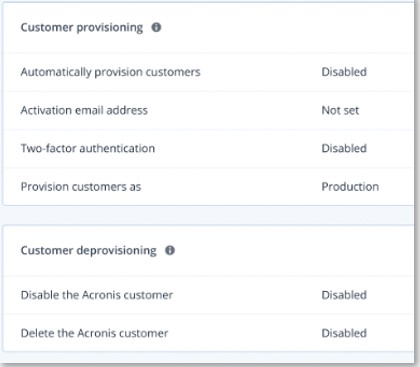 At Acronis, we are always trying to deliver the best and most satisfying experience in cyber protection. It is the commitment we make to all of our partners and clients every day.
And while we are continuously adding new and meaningful features, we also aim to improve the performance of our existing products. As an example, we have made significant improvements to the responsiveness of our UI, delivering up to 50% faster page load times across our consoles.
As a result, you should notice a significant improvement in most of your interactions with Acronis Cyber Protect Cloud, from faster logins to faster dashboards and faster listing of protected devices, applied protection plans and corresponding backups. Stay tuned for more improvements in upcoming releases.
Be sure to visit our What's New page for more information on this release and to stay up to date on the latest additions and enhancements to Acronis Cyber Protect Cloud moving forward.
About Acronis
Acronis is a Swiss company, founded in Singapore. Celebrating two decades of innovation, Acronis has more than 2,000 employees in 45 locations. Acronis Cyber Protect solution is available in 26 languages in over 150 countries and is used by 18,000 service providers to protect over 750,000 businesses.