Protect your data from any threat with a single solution
Includes all features of Acronis Cyber Backup

Advanced Security

Comprehensive security to ensure peace of mind with informed detection and response required for investigations to avoid costly downtime.

Integrated protection management

Streamline endpoint protection with integrated and automated URL filtering, vulnerability assessments, patch management and more.
Easy, efficient and secure cyber protection
Deliver easy, efficient and secure cyber protection as a service
Deliver advanced cyber protection to every endpoint in any location – making it ideal for today's mobile and remote work environments.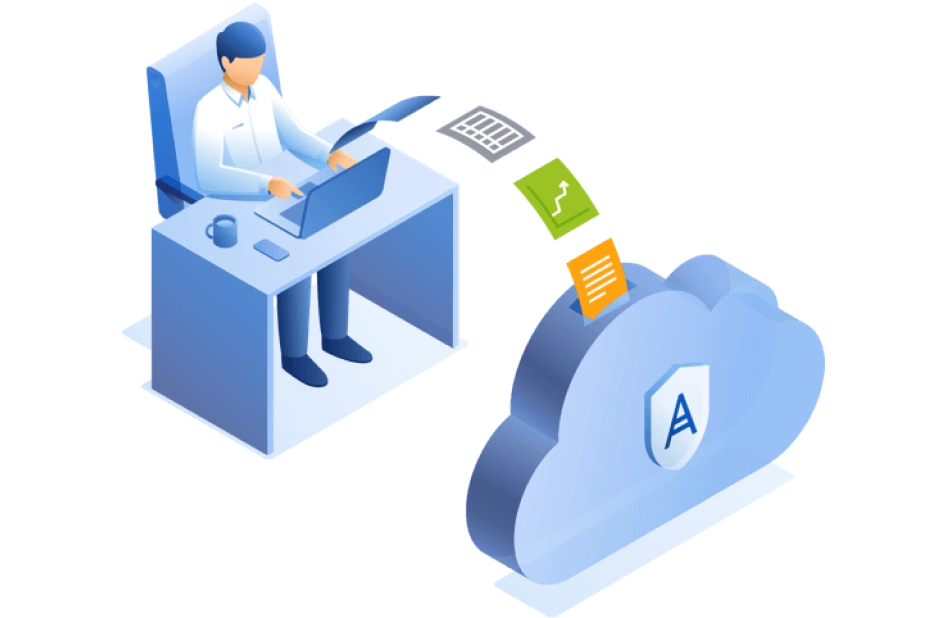 Business continuity with cloud disaster recovery

Cloud-to-cloud backup of Microsoft 365 data

Proactive security augmented with endpoint detection and response
Learn more
Three layers of cyber protection
Advanced attacks can only be countered with advanced security
Proactive

Vulnerability assessments, patch management, security posture monitoring, threat hunting, and removal of malware from backups

Active

Continuous data protection, real-time threat protection, and informed threat investigations

Reactive

Rapid response to security incidents and recovery of data with attack rollbacks, integrated disaster recovery, and additional investigation capabilities like forensic backups and remote connections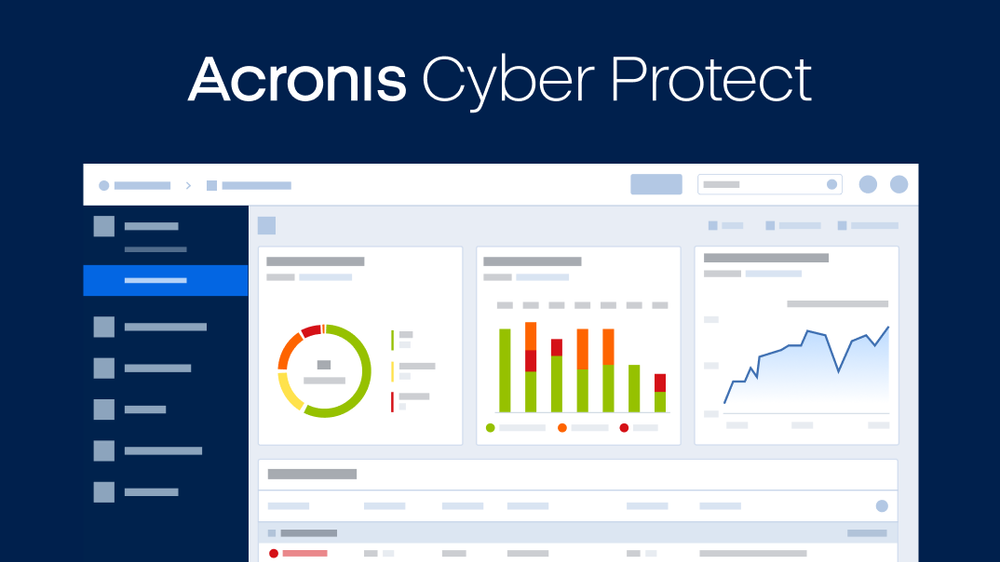 See Acronis Cyber Protect in action
Explore how integrated cyber protection eliminates complexity challenges, delivers better protection against today's cyberthreats and maximizes efficiency by saving you time and money.
Upcoming online events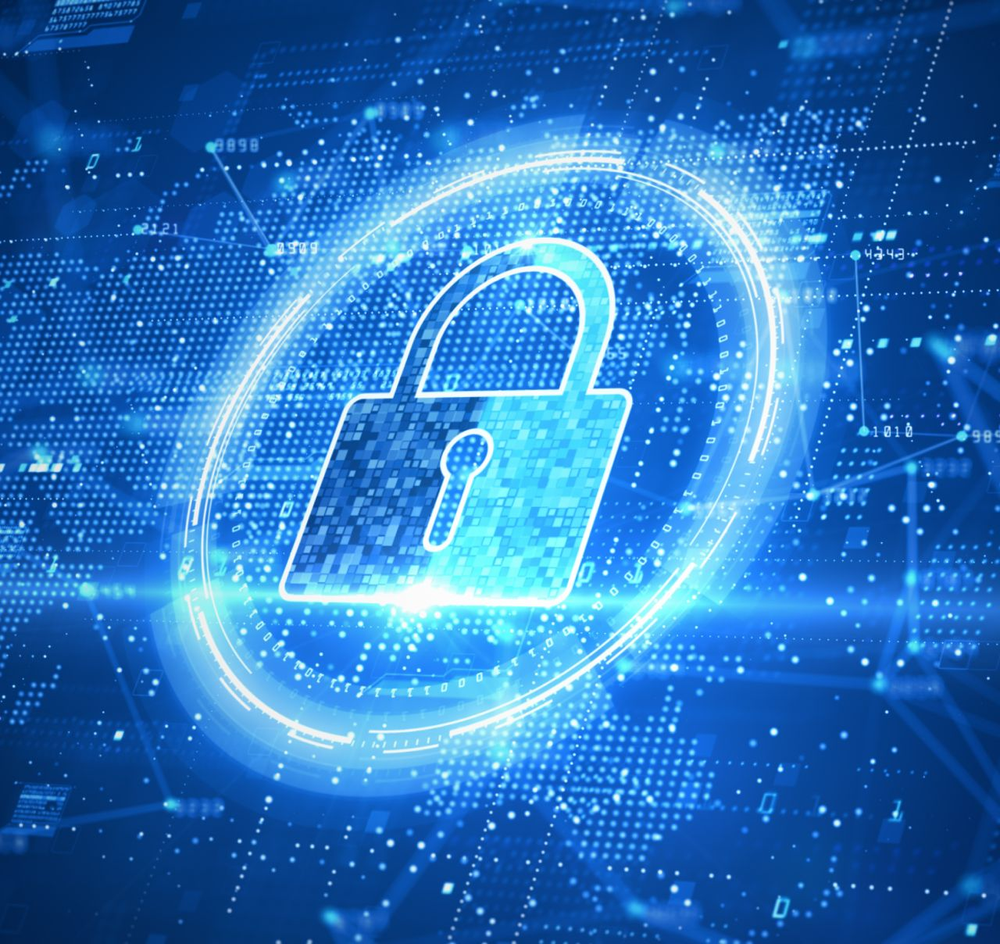 December 6, 2023 - 13:00 PM CET
Defend your business with Acronis Endpoint Detection and Response
See how Acronis EDR quickly and easily analyzes security incidents without relying on costly security expertise. Its integrated security and backup and recovery reduces downtime, and is simple to depl ...
More webinars
Complete protection for modern-day threats
Endpoint Detection & Response

Advanced and unknown threat detection together with informed threat investigation and response.

Anti-malware and antivirus

Proactively protect your data, applications and systems from advanced cyberattacks. With Acronis Cyber Protect, you gain real-time protection with MI-based static and behavioral heuristic antivirus, anti-malware, anti-ransomware and anti-cryptojacking technologies.

Fail-safe patching

Eliminate the risk of bad patches rendering a system unusable. Before patches are implemented, an image backup is automatically performed – enabling you to easily restore and roll back to a working state if there is an issue with a patch.

Forensic backup

Simplify future analysis by collecting digital evidence – like memory dumps and process information – from disk-level backups. With Acronis Cyber Protect's Forensic Mode, you'll manage compliance requirements and run faster internal investigations.

Safe recovery

Prevent reinfection via integrated anti-malware scanning and malware removal during the recovery process.

Continuous data protection

Safeguard new data as it's created. Acronis' agent monitors every change made in the listed applications and continuously backs them up so recent changes aren't lost if the machine needs to be reimaged.

Global threat monitoring and smart alerts

Benefit from the global network of Acronis Cyber Protection Operation Centers (CPOC) by receiving real-time alerts on malware, vulnerabilities, natural disasters and other global events that may affect data protection.

Data compliance reporting and data protection map

Ensure compliance reporting by getting detailed information about stored data and use automatic data classification to track the protection status of important files.
Acronis Cyber Protect
Protect your data from any threat
Includes all features of Acronis Cyber Backup
Why Acronis Cyber Protect? Hear it from our customers
Case study

BinHexS achieved an overall saving of 30% by implementing Acronis Cyber Protect

Acronis Cyber Protect enables BinHexS to concentrate the protection of its infrastructure through a single integrated platform.

Case study

Manchester City Football Club has all data, applications, and systems efficiently backed up and ready to be restored with Acronis Cyber Protect

Acronis is Manchester City Football Club's cyber protection partner, providing data backup, protection, and storage capabilities.

Case study

BDR Pharmaceuticals reduces CapEx by 30% and OpEx by 12% with Acronis Cyber Protect

The pharmaceutical company dramatically improves RPO and RTO metrics while reducing bandwidth requirements by 10%.
Related stories
Want to learn more? Read the latest stories featuring this solution on our blog.
Acronis Blog
Looking for help?
Frequently Asked Questions
Is Acronis Cyber Protect any good?

Acronis Cyber Protect is a comprehensive cyber protection solution that combines backup and data protection features with advanced cybersecurity capabilities. It's designed to provide businesses with a single solution that protects different types of workloads from a wide range of cyber threats.

Thanks to this comprehensive approach which delivers complete protection from a single platform, it has been considered the go to all in one solution for all types of businesses.

Acronis Cyber Protect is a great protection software offering both antivirus and backup features.

How many licenses do I need for my environment?

A license is required for every machine or physical host that you want to backup. In the case when the product is used on a cluster, each node of the cluster must be licensed.

What is the difference between Standard and Advanced editions?

Acronis Cyber Protect Advanced offers a number of advanced features and benefits in comparison with the Standard Edition, such as centralized management of backup plans, backup to tapes, SAN storage snapshots, Acronis Notary, Acronis ASign and other.

In case of agent installation inside VM and agent-based backup, the following rules apply:

Advanced license is required under the following hypervisors: XenServer, KVM, RHV, Oracle VM Server
Standard license can be used under VMware vSphere, Microsoft Hyper-V, Virtuozzo.

Please refer to this article for the full comparative table of the options.

What is the difference between on-premises and cloud deployment?

Cloud deployment means that the management server is located in one of the Acronis data centers. The benefit of this approach is that you do not need to maintain the management server in your local network. This type of deployment is available only for subscription licenses and at the moment does not include some features of the Advanced edition. This type of deployment is recommended if you have a Mac-only environment or a single Mac to back up (since Management Server cannot be installed on a Mac).

On-premises deployment means that all of the product components are installed in your local network. You have to use this method if your machines are not connected to the Internet.

You can find more detailed information here.

What is Acronis Cloud Storage and how is it licensed?

Acronis Cloud Storage is a storage option that saves backups to safe and secure Acronis Data Centers. Acronis Cloud Storage licenses are subscription-based and depend on the storage capacity levels. You can save backups from an unlimited number of machines and any type of platform to cloud storage, including mobile device backups. The quota is shared among all the devices registered in the account*.

(!) Note that in order to use Acronis Cloud Storage you need at least one Acronis Cyber Protect license.

*Does not apply to the free cloud storage. The free cloud storage available with a subscription license is valid only for the licensed workload and cannot be shared across other workloads.
Sorry, your browser is not supported.
It seems that our new website is incompatible with your current browser's version. Don't worry, this is easily fixed! To view our complete website, simply update your browser now or continue anyway.