Close vulnerability gaps with proactive protection
Every day, patches are released to fix newly-discovered vulnerabilities in popular software tools. But until these fixes are actually installed — on all of your systems — your business remains vulnerable to cutting-edge cyberthreats. Acronis' integrated vulnerability assessments help you to identify systems and applications that require updates, and to easily roll out patches on-demand or according to a schedule — all through a single, intuitive dashboard.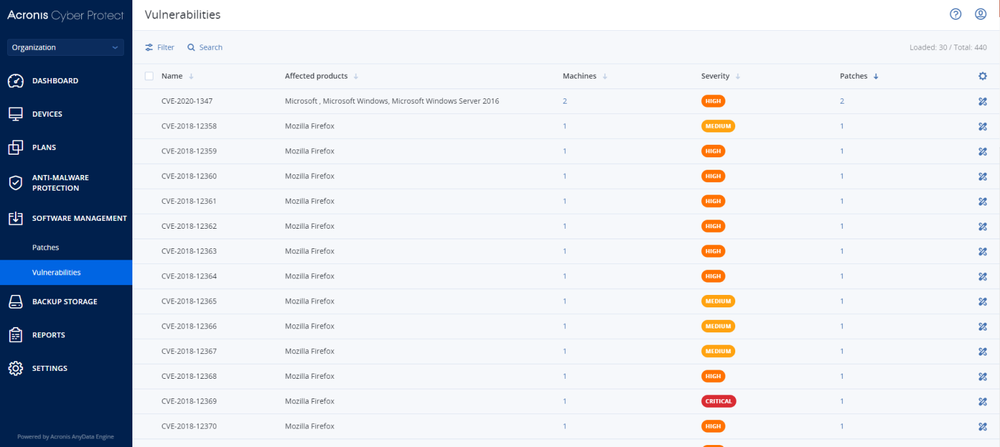 Unleash industry-proven protection for your business
Upcoming online events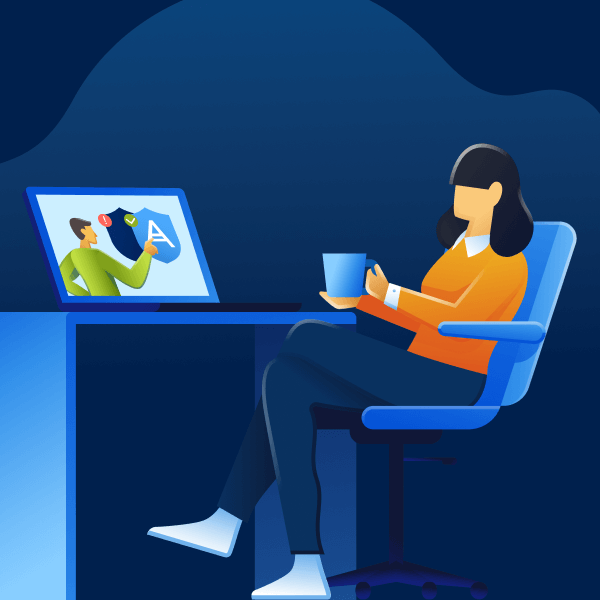 Oct 3, 2023 at 1:00 p.m. EDT
Supercharge your IT with integrated backup and cybersecurity
Join the webinar for an in-depth look into Acronis Cyber Protect, which integrates backup, data protection, cybersecurity, and endpoint management capabilities in one easy-to-use solution.
Nov 7, 2023 at 1:00 p.m. EDT
Defend Against Ransomware Attacks with Acronis Cyber Protect
Join the webinar to learn how to safeguard your business from ransomware. Get an inside look at a live ransomware and explore tactics to protect your critical business data.
Close vulnerabilities and protect your data
Join the webinar to explore how the integration of next-generation cybersecurity, reliable backup, recovery and enterprise protection management can increase the security of your data, improve team p ...
More webinars
Acronis Cyber Protect
Modernize your cybersecurity and backup with integrated cyber protection
Sorry, your browser is not supported.
It seems that our new website is incompatible with your current browser's version. Don't worry, this is easily fixed! To view our complete website, simply update your browser now or continue anyway.