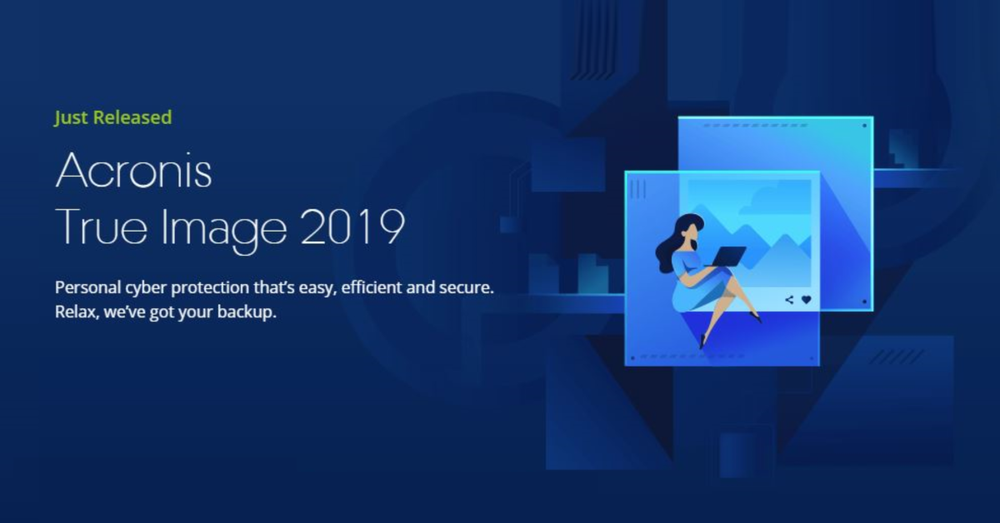 Acronis True Image 2019, the 15th Anniversary Edition of our personal backup solution, has just been released and for users looking for protection that keeps their data safe, accessible, private, authentic and secure, they'll find the new release exceeds their expectations.
That's because the Anniversary Edition of Acronis True Image 2019 is designed to go beyond traditional data protection, and instead brings a new level of cyber protection that is easy-to-use, efficient, and secure to home and home office users.
Backup is no longer enough
The amount of data people rely on each day has exploded, as has the number of devices used to access that data. Protecting distributed files, apps, and systems can be a challenge for most people, who would rather use their devices and data instead of protecting them.
Yet data threats continue to evolve as cybercriminals increasingly target 'safe harbors' like backup files, which can help users restore their system and recover their data without having to pay a ransom. Since backups are now the target, users can no longer rely on backup alone – they need a modern solution built for today's evolving threats.
Acronis True Image 2019 delivers total cyber protection, combining our superior backup technology with cutting-edge security features like blockchain-based data authentication and our proven, artificial intelligence-based anti-ransomware defense, which blocked more than 200,000 attacks last year.
That kind of forward-thinking is nothing new for Acronis – rather, it's defined Acronis' 15-year history.
Since it was founded in Singapore in 2003, Acronis has led the backup industry in pushing the boundaries of backup. We were the first company to offer home users real-time disk imaging, and we expanded our coverage to include new computing devices like mobile and NAS. We're still the only personal backup software that ensures the integrity of data using blockchain authentication and uses AI to defeat the growing threat of ransomware.
Today, Acronis True Image 2019 is the only home solution that allows users to make full image backups to both local and cloud storage, or lets users clone an active system disk on either a Windows or Mac machine – capabilities that strengthen the user's control over their data protection and management.
The latest enhancements build on that commitment to protecting data.
We've added the ability to create an all-in-one recovery tool on an external hard drive, which makes restoring a system as easy as plugging in the external drive. Called the Acronis Survival Kit, it is as comprehensive and flexible in an emergency as a Swiss Army Knife – containing everything needed to restore a system from boot media to the system partition to all backups.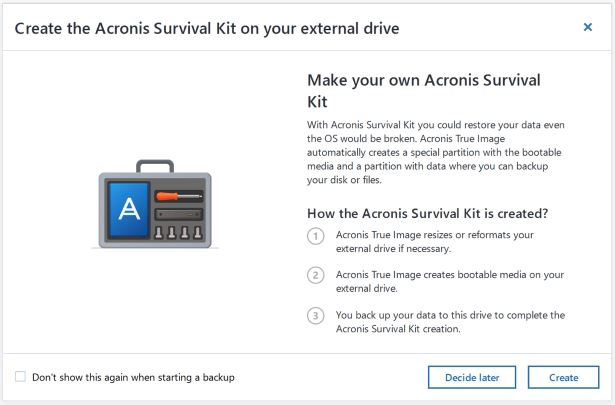 New event-based scheduling options, such as automatically backing up when an external USB drive is attached, makes it easier to create backups. For a personal backup solution that already offers tremendous customization, the new trigger-based options provide even more flexibility to users.
While Acronis True Image is known for its ability to let users recover their system to the same or dissimilar hardware, improved WinPE media makes the power of Universal Restore even greater. The new WinPE builder streamlines media creation by detecting network adapters and configuring network settings so a user can recover their system through an Ethernet connection as well as a Wi-Fi network.
Not everyone wants things to be automated and the new Backup Cleanup utility builds on that desire for data control. It allows users to free up disk space by manually selecting unnecessary versions of backups and deleting unneeded files – so they can keep what's needed and wipe what's not.
Some of the enhancements in the 2019 release relate to improving performance rather than adding capabilities. A new file-to-cloud format, for example, increases the reliability and performance of cloud backups for both Windows and Mac, while adjustments to the program's interface are designed to make the user experience even more intuitive.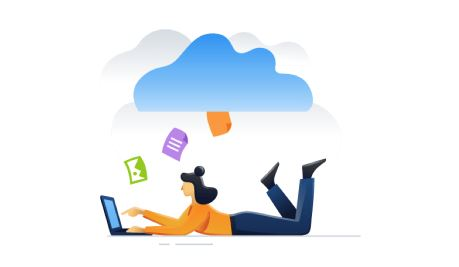 Acronis True Image 2019 also uses the native API of the newly released Parallels Desktop 14 to back up virtual machines, which means recovery is streamlined completely. Now VMs can be recovered as a set of files that can be booted in a Parallels Desktop environment.
Acronis True Image 2019 also expands the coverage of its award-winning ransomware defense. In addition to protecting the data, files, and systems on the local PC or Mac, the updated Acronis Active Protection technology now protects data on network shares and NAS, addressing the increased reliance of these devices in home networks.
Try Acronis True Image 2019
When you've excelled at protecting data for 15 years, you learn a thing or two about doing it better than everyone else. The Anniversary Edition of Acronis True Image brings all of that knowledge to the table to deliver the world's easiest to use, most efficient, and most secure personal backup available.
Want to learn more? Why not try Acronis True Image 2019 for yourself free for 30 days?