Day one of the Channel Strong: Positive Vibe Tour is in the bag! We met with awesome partners and enjoyed the tremendous hosting of Lori Tisinai outside on the docks at the Chicago Yacht Club. We ate, we drank, and we had great conversations while socially distancing and enjoying how fantastic it felt to be out – and together!
We talked a little nerd, met new MSPs, and learned new things about how real MSPs are currently running their businesses.
One of the hot topics during our Chicago visit was the definition of MSP vs MssP. Are they the same? The MSP model has always been about supporting the devices, supporting the network, and supporting the users.
But as cybersecurity has become increasingly critical and cyberthreats much more sophisticated and prolific, MSPs find that they cannot think about delivering any services to their clients without first addressing today's security threats.
"We may not be considered an MssP, but that's what we do," said Michael Schultz of Firelogic Technology Services.
MSPs are quickly evolving their models to deliver cybersecurity first, which means the distinction between MSP and MssP seems to be disappearing – they are becoming one and the same.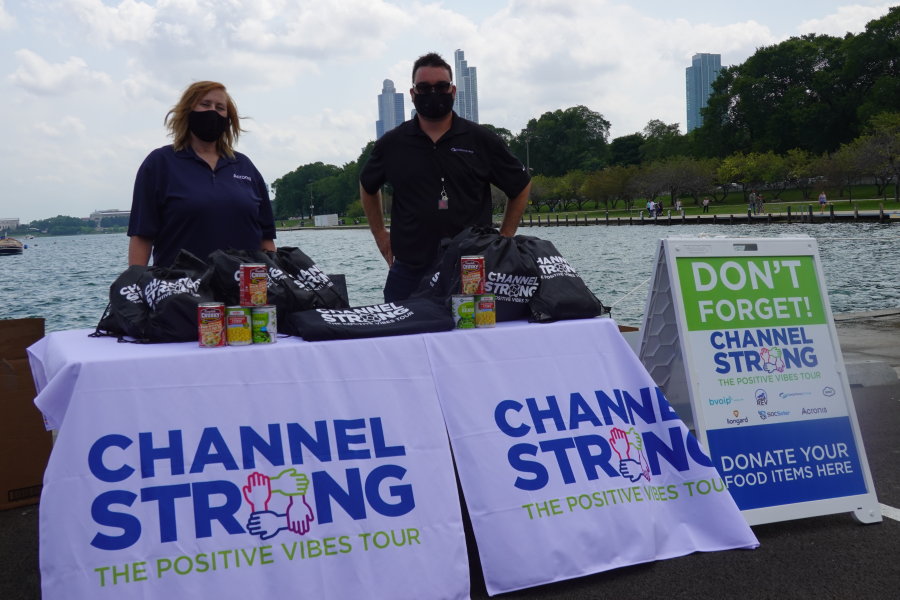 Networking in the channel
In addition to the shop talk, many of the attendees were enjoying being outside at the beautiful Chicago Yacht Club with the docks and boats in the background.
Randy Carnegie of Ken Kor Consulting said he was just happy to get out, socialize, see old friends, and de-stress a bit.
We had a great time, Chicago, and we made it out of town just in time to avoid the storm that rolled in. Thanks to all of the guests who were able to join us.
Now we're on to the next stop. We'll be popping up in Kansas City next! In the meantime, stay #channelstrong (and always #CyberFit).