While most businesses know they need someone responsible for IT, it can be a challenge for managed service providers (MSPs) that deliver IT services to close a sale quickly. Fortunately, MSP marketing helps close deals faster and open new revenue streams more efficiently.
Let's look at how you can leverage MSP marketing to grow your business and how MSP pricing can help. Then we'll consider a specific data protection solution that makes growing your managed service provider business downright easy.
Marketing and sales are not the same thing. Rather, we define MSP marketing as the strategy and tools you leverage to educate customers about the services you deliver. This helps you close deals faster. Of course, doing so effectively and efficiently requires an MSP marketing plan.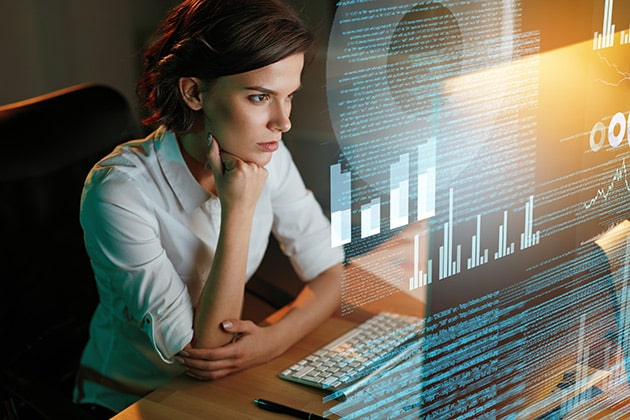 What does an MSP marketing plan involve?
No matter what you're planning – a vacation or building your business – having a plan means that you stay focused, helping you to maximize the time and resources spent achieving your goal. When it comes to MSP marketing, that goal is generating more revenue for your business.
Your plan should articulate the different strategies, approaches, tools, and materials you'll employ to be an evangelist for your business, identify prospects, and generate new revenue streams – plus identify when you may prefer (or need) to outsource an approach, like public relations.
MSP marketing plans often address:
Who is your ideal customer

How to cultivate referrals from existing customers

Which local networking groups would open the most new business opportunities (e.g. focused on a particular industry, like legal, financial, or health care organizations, depending on who you determine is your ideal customer)

How to leverage social media

Which events are worth attending, sponsoring, or speaking at (e.g. networking, trade shows)

Branding – from your logo to website development

Direct mail campaigns

Email marketing campaigns

Public relations efforts

Which MSP marketing tools or MSP software will be useful
PRO TIP – Once you have your plan, you can develop MSP marketing materials and MSP marketing toolkits. Doing so makes it is easier and more efficient to implement various elements over and over again, given similar use-cases.
How to price your MSP services
MSPs approach pricing in many different ways. There's no one-size-fits-all approach, so you'll have to consider the possibilities and determine the best pricing model for your business. But first, run the numbers on your side to identify your breakeven cost and the cost of delivery. Then you can develop pricing options, which customers can select from based on their own needs and budget. Here are a few popular approaches:
Per-use – Some businesses use an incredible number of devices per employee. Opting for a per-user pricing model can actually help them save money.
Flat-fee – Businesses that want an all-in service provider often find a flat-fee option compelling. MSPs that outsource their IT benefit from offering this model, too – because they make a profit on the difference between what they charge the customer, and what they are being charged.
Packages – MSP marketing often plays a role in how an MSP develops its packaged offerings (typically three different options that hit different pricing tiers – low, medium, high). Customers can choose the tier that best meets their IT needs and budget. Meanwhile, for customers that choose a low- or medium-priced tier can be upsold later.
A la carte – MSPs can supplement their expected or recurring revenue streams by making some specific solutions available as standalone services. Better still, you can charge a slight premium for standalone offerings.
PRO TIP – Do not undersell your services! We live in a digital world, which means IT systems are more complex than ever. Keeping everything running smoothly is 'priceless' – and cheap services often indicate cheapness overall, including unreliability and downtime.
How to profit by leveraging advanced MSP software – a use-case
MSP marketing includes both attracting new customers and retaining them. In fact, studies show that a five percent increase in customer retention can increase your profits by 95 percent. This means that MSP software that allows you to deliver core IT services and expand your offerings can fast-track your profitability – giving you more valuable services to market and sell.
Consider the Acronis Data Cloud platform as an optimal example of a platform that not only supports basic customer needs as well as new and evolving ones, but also has built-in MSP marketing advantages. It empowers MSPs to:
1. Manage resources efficiently and easily deliver on service level agreements (SLAs) Built for managed service providers, Acronis Data Cloud ensures you can deliver multiple advanced data protection solutions via one easy-to-use platform – with zero upfront costs. With just one installation, MSPs can enable backup, disaster recovery, file sync and share, notarization, and e-signature services, all managed from a single console. This means you can save time and money, with no new investments in training or other MSP software. Plus, you have the ability to oversee all customer accounts through a single pane of glass.
Such efficiencies mean that a lot of your MSP marketing is done for you – allowing you to deliver on SLAs, promote customer loyalty, and increase referrals.
2. Reduce churn by leveraging easy upsell opportunities – and increase revenue With Acronis, you have ready-access to in-demand solutions that build on the basic, bread-and-butter backup services that customers must have to keep running. The solution is so easy-to-use that even IT admins can take responsibility for these important services with almost no training. Such a solution lowers your staff overhead – and helps you realize higher margins.
Meanwhile, MSPs gain an opportunity to upsell legacy customers on new solutions. MSP marketing materials can educate customers about these additional benefits. Then, by allowing customers to test these other services, MSPs open the door to new revenue streams.
3. Differentiate your business with advanced technologies – that you can white label Acronis Data Cloud is the first of its kind, delivering advanced data protection solutions that meet modern threats, which you can white label and market as your own.
Today's customers want to know their data is safe, accessible, private, secure, and authentic (SAPAS). Acronis achieves this goal in part by integrating artificial intelligence (AI) and blockchain technologies to its cyber protection solutions.
Acronis Active Protection is an AI-based anti-ransomware technology. It protects customers' data and systems from ransomware by detecting, blocking, and reversing suspicious changes to data, backup files, and the backup agent. Already built-in to Acronis Cyber Backup Cloud (one of Acronis Data Cloud's unique solutions), it is easy for service providers to safeguard data from cyber threats.
Acronis Notary is a blockchain-based technology that powers file notarization, e-signing, and data verification. The solution creates a unique digital fingerprint for files and stores it in a public blockchain ledger, enabling independent validation of a file's authenticity. This means that customers can ensure the integrity of their business-critical data, remain compliant, and avoid penalties with access to Acronis Cyber Notary Cloud (another solution available via the Acronis Data Cloud platform).
Since Acronis Data Cloud is completely customizable, customers don't even have to know Acronis powers their cyber protection solution. You can simply integrate your brand's unique look and feel to the platform using any of the 20 branding options available – seamlessly tying your brand to the unique value you deliver.
When it comes to attracting new customers, MSP marketing helps to cultivate prospects and educate them about how working with you benefits them. For existing customers, marketing also helps nudge customers out of their comfort zone (or what's already locked into their IT budget for the year) and adopt new services.
Download our e-Book to learn more about how you can skyrocket your MSP business with ease.