For a long time, only enterprises were able to afford sophisticated backup and cyber security solutions that ensure business continuity and prevent costly downtime and data restore expenses. This meant some SMBs were left to hope for the best with a cheaper, less effective solution while others skipped the investment altogether, jeopardizing their bottom line.
Today managed service providers (MSPs) have the opportunity to reach new customers and stand out from the competition by delivering the level of data protection all companies require for security – cyber protection – at a price SMBs can afford.
Protection from ransomware with artificial intelligence at work
By working with a solution that leverages advanced technologies like artificial intelligence (AI), it's easier for MSPs to deliver enhanced services. For example, businesses may already have specialized anti-virus, anti-malware, firewall and other security software in place, but they also worry about ransomware specifically and wonder about protection.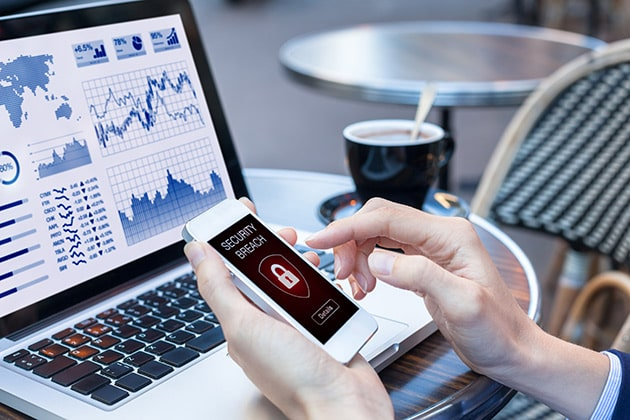 Today, AI technology can actively recognize and interrupt malicious activity that can prevent system unavailability caused by 99.99 percent of ransomware. Such a benefit is much like a bouncer who steps in to stop bad behavior before any damage occurs: All executables and data are guarded.
Not every solution is created equal
While AI is powerful, it is important to understand how it works in any given use-case. Consider Acronis Active Protection, a solution that goes beyond traditional anti-virus software (which just detects known threats) to safeguards all system data – the backup solution itself, customer data and backups.
It works to:
Actively protect files (including local backups) from unauthorized modification and/or encryption

Instantly restore files to the most recently backed up version if ransomware manages to get through the defense

Totally defend backups from alteration by preventing unauthorized access to backup files

Completely future-proof data from threats, using sophisticated machine learning technology that also protects against zero-day threats
Other vendors claim to use similar technology, so it is also important to be aware that their solutions fall short for three primary reasons:
They use primitive algorithms that lower detection accuracy

They can only detect ransomware, but they cannot stop an attack

They only offer painful manual-restore capabilities
Keeping it affordable keeps customers buying
Leveraging AI can be incredibly valuable, but it has to be accessible too. That's why Acronis Active Protection is already built-in to Acronis Cyber Backup Cloud. This means MSPs can stand out not only by offering one-of-a-kind, advanced ransomware protection but also by ensuring that it's affordable.
Learn more about how Acronis ensures you can preserve customer relationships and easily deliver more value by offering the cost-effective solutions they need.
Download our e-book here.