To stay competitive and agile in an increasingly digital world, businesses are relying more and more on managed service providers (MSPs) in the USA, primarily, for IT support. In fact two years ago, 64 percent of organizations reported using MSPs in one form or another — and that growth shows no sign of slowing.
Many businesses are finding that the level of expertise they can gain with an MSP company, makes them indispensable. In fact, between the rapid acceleration of modern technology and the necessity for streamlined IT functions, a growing number of businesses are finding that the best way to keep pace is with an MSP. USA-based businesses, in particular, find themselves in a good position, therefore. Today there are hundreds of MSP companies in the USA ranging wildly in size, client base, and service offering – from small teams offering hardware set-up and basic troubleshooting to the largest cloud providers in the world.
An unfortunate downside of this industry growth is a paradox of choice for businesses just starting their search for the right MSP company. With so many MSP companies in the USA to choose from – and so many claiming to be "the best" or "the largest" cloud providers – it can be difficult to sort through all your options and find the right solution for your needs.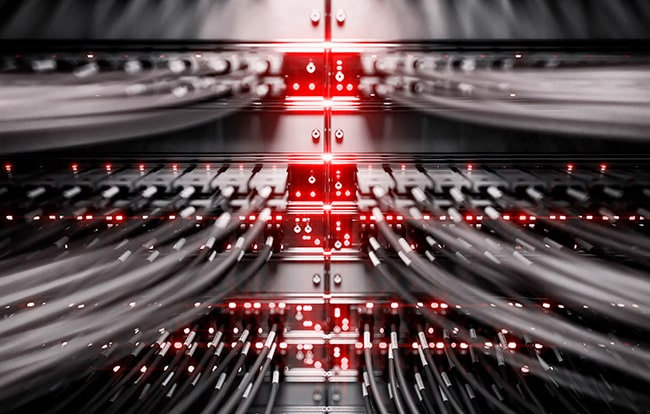 If you find yourself facing this challenge, here are two surprising, but important, considerations to keep in mind:
The largest MSP companies in the USA aren't always the best. Many of the largest cloud providers and MSPs across the USA will boast of their size to prove their dependability and positive track record. Sometimes this is absolutely the case. In other cases, becoming a customer of a large MSP company will lead to your IT needs getting lost amidst all the others.

The top MSP companies in the USA aren't necessarily the best for every customer and every industry. While there are some IT services that every business needs, your industry likely demands specific tech components and processes to meet regulations unique to your field. Consider an MSP company that specializes in your niche for more personal service.
The real key to securing a positive experience from an MSP in the USA is to align your businesses IT needs with the MSP company's service portfolio. With that in mind, here are 10 MSPs worth keeping an eye on if you're planning to move some portion of your IT services to an external service. These aren't the largest cloud providers on the market, nor the largest MSP companies in the USA. Not all of these companies will fit your business, but they do represent an interesting cross-section of the range of MSPs in the USA and may help guide your decision.
Eze Castle Integration uses their expertise in the investment and finance sector to meet the unique IT challenges of hedge funds and private equity firms around the world. Their team helps businesses meet their infrastructure, cybersecurity, communications, and business protection needs.
IT Solutions Include:
24/7/365 engineer support

Real-time monitoring, alerting, and management

Remote accessibility

Hosted/private cloud infrastructure

Service management system
For small-to-mid-sized organization across the Intermountain West, Executech offers a personal, human approach to IT services. Customers gain the expertise and support of a dedicated IT technician who works onsite to respond to nearly all the technological needs a business could have.
IT Solutions Include:
Network design

Backup and disaster recovery

Azure implementation

Managed security

Hardware maintenance and repair
The Midwest-based US Signal supports businesses in healthcare, finance, manufacturing, education, retail, and more as they face even their most complex IT business challenges. From consulting to cloud migration, their team provides custom IT solutions for any business need.
IT Solutions Include:
Monitoring and management

Data migration and onboarding

Managed security

Architecture and design

Technology assessments
Expedient Technology Solutions LLC
https://www.expedienttechnology.com/
Expedient Technology Solutions provides clients in the greater Dayton and Cincinnati region with expert IT services. Their IT professionals offer a broad range of services from design to deployment to network and system management – effectively taking the stress out of IT.
IT Solutions Include:
24/7 monitoring and maintenance

Asset management and vendor liaison services

Infrastructure management

Cloud services

Risk assessment and security
Specializing in the dental industry, Darkhorse Tech fills a unique niche for its customers. As a result of their success in this field, the team at Darkhorse is now expanding into new sectors including legal, finance, food and beverage, and manufacturing.
IT Solutions Include:
Unlimited remote and/or on-site support

HIPAA compliant backup services

Managed anti-virus, anti-malware, and anti-ransomware

Vendor management

Firewall and network management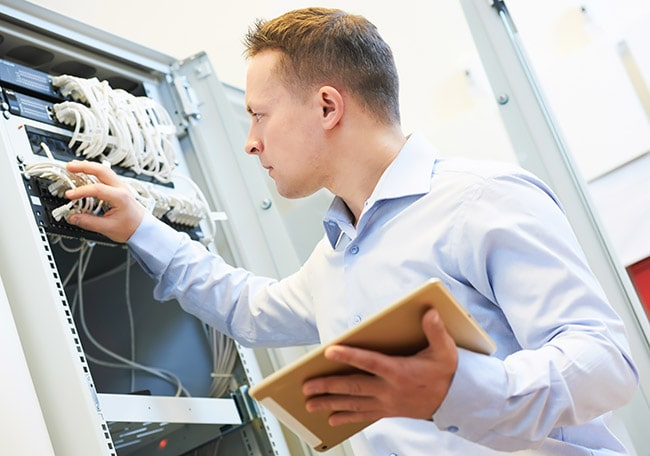 Headquartered in Pennsylvania, PAConnect delivers a fully-managed IT services suite designed to provide businesses with peace of mind. With their services, companies are free to focus on driving their business forward instead of worrying about IT management.
IT Solutions Include:
24/7/365 network and system monitoring

Patch deployment, service pack installation, and anti-virus

Verification and management of data backups

Troubleshooting and remediation of failed systems and processes

Full-service help desk
Microland Computer Center
http://www.microlandcomputers.com/
Microland offers businesses a full range of IT solutions and support so you can focus on your business while they focus on the IT elements needed for you to succeed. With firm roots in the Gulf South, Microland has earned a distinction as a Tier 1 business following their work in preemptive data protection and data restoration that assisted in the recovery of Southeast Louisiana following recent natural disasters.
IT Solutions Include:
Network and system management

Remote monitoring and maintenance

Website, email, application, and server hosting

Offsite backup service/Disaster recovery

Hardware maintenance and repairs

VOIP phone services

Industry compliance checks

Full service helpdesk

Managed NFR, malware, and ransomware
Headquartered in California, Stratti provides complete IT solutions for emerging to mid-sized businesses. With the team's wide array of specialties, Stratti supports over 400 clients in industries ranging from finance and manufacturing to medical and non-profit.
IT Solutions Include:
Proactive IT support and maintenance

Security analysis and recommendations

On-site and remote support

24/7 remote monitoring and maintenance

Off-site backup and virus protection
https://www.springshosting.com/
For over 10 years, Springs Hosting has helped companies who want to use new technology advancements to streamline their businesses. Their team strictly adheres to industry best practices and proven methods to ensure customer networks are always performing their best.
IT Solutions Include:
Network and equipment support

Scalable network architecture design

24/7 remote monitoring and maintenance

Application hosting

Backup and disaster recovery planning
The team at Cii Technology Solutions offer both application development services and a suite of technical services through North Carolina. With their managed services, businesses can run at peak efficiency and know that threats to their business continuity are taken care of before problems arise.
IT Solutions Include:
Email hosting

Remote server support, monitoring, and maintenance

Backup and disaster recovery planning

Custom network design

All-in-one cloud desktop and storage