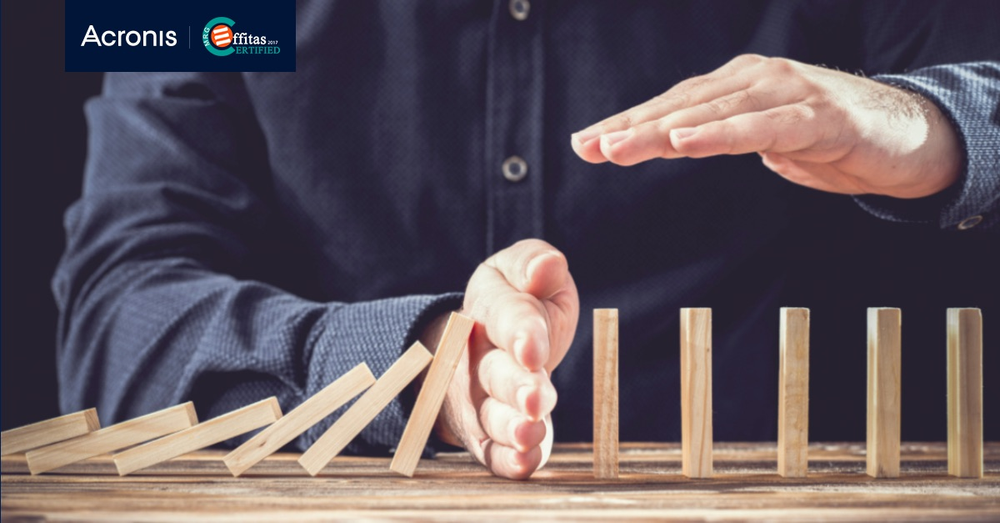 You can't predict ransomware attacks, and your attempts to avoid them may fail. You can follow computer backup best practices, but even then there is no guarantee that devious cyber criminals won't uncover your weaknesses. That's why Acronis True Image 2017 New Generation integrates ransomware protection technology in the form of Acronis Active Protection™.
This feature alone sets Acronis True Image 2017 New Generation ahead of the competition. Independent IT security research company MRG Effitas said: "One of the most important features in the current version is Acronis Active Protection. It is an advanced, active protection against data loss to ransomware. It protects the backup files upon a ransomware infection and is able to prevent any data loss. This feature makes Acronis True Image unique among all backup software."
MRG Effitas tested eight consumer backup products against 10 ransomware families, including GoldenEye, CryptoShield 1.0, Sage 2.0, CryptoMix, Globe3, Havoc MK II, Locky, Cerber, Troldesh, and Dharma. As part of the assessment, the evaluators focused on local backup, cloud backup, and scheduled backup protection against ransomware.
What was the outcome for Acronis True Image 2017 New Generation? "No vulnerability found."
The report continued: "Among all the products we tested, exclusively Acronis True Image 2017 Next Generation was able to protect the backups from every ransomware family tested. The other solutions have basically zero backup protection when it comes to ransomware."
Out of the eight solutions tested, only Acronis True Image successfully put all tested ransomware families on lockdown, protecting both hot data and backups. No other solution had this level of active protection to ensure maximum data safety.
This is the second report in just a few weeks to acknowledge Acronis as an industry leader especially in terms of threat protection — see AV-TEST Institute report published earlier.
When it comes to ever-increasing cyber threats, computer backup is only part of the solution ensuring your memories are protected. Just think — what happens when cyber criminals start getting sneaky? What happens when hackers start creating malware that can encrypt your backups? You're going to need a backup solution that actively protects your digital life. That's where Acronis True Image 2017 New Generation comes in.
READ MORE:​