Acronis

Cyber Protect Cloud
For organizations of all sizes, cloud software represents an astonishing opportunity to thrive and expand. So much so, in fact, that the RightScale 2018 State of the Cloud Survey finds 96 percent of survey respondents now use cloud-based software with 81 percent implementing a multi-cloud strategy.
Cloud software offers these businesses a number of benefits that traditional on-premises solutions simply can't. Despite this wide adoption rate, almost every IT pro knows of a customer or client who is hesitant to make the transition. Still others may have taken their first steps, but still don't realize just how much cloud computing and cloud-based software has to offer.
If that's the case in your office or in your customer portfolio, here's a quick refresher on the benefits of cloud-based software and some of the leaders in cloud SaaS solutions. With services like these in place, both your business and your clients can expect speed and accessibility that leaves older SaaS options in the dust.
What is Cloud-based Software?
Cloud software shifts components of your IT infrastructure and processes out of your physical office and into a network of physical and virtual servers around the world – almost always accessed through the internet. This simple change presents businesses with a number of valuable benefits, including:
Improved productivity and collaboration through lightning-fast file sync and sharing
Worldwide accessibility for any user on any device who has access permissions
Seamless scalability without the need for space-occupying storage devices
Endless flexibility with storage, backup, and recovery customizations
Built-in protection from data loss due to diversified storage locations
Capitalizing on these benefits, businesses – particularly SMBs – are taking advantage of the cloud-based software from the countless SaaS companies flooding the market. Cloud backup software, cloud storage, cloud customer relationship management (CRM), cloud content management system (CMS), and countless other services now offer businesses the agility, flexibility, and ease-of-use they need to stay competitive.
It's easy to get lost when you dive into this deluge of cloud software and SaaS solutions. Worse yet, you could invest in cloud-based software only to find out it's lacking in quality or capabilities – so here are 10 need-to-know cloud SaaS solutions many businesses have come to trust.

Microsoft 365 is used by 53 percent of businesses. With this solution, you gain access to the same high-quality productivity applications you're familiar with (Word, Excel, Powerpoint, etc.), while enjoying the accessibility found only through cloud software. With the Microsoft 365 / Acronis Cyber Backup Cloud integration, you have the flexibility to back up and protect this data exactly where and how you want.

Google Workspace allows businesses to create, manage, and store data from a wide array of different applications through an easy-to-use interface that a growing number of businesses are adopting. With the recently announced Acronis / Google partnership and the upcoming Google Workspace support integration, you gain an extra layer of data protection for everything in Google's cloud software.

One of the best CRM solutions on the market, Salesforce enables businesses of all sizes to collaborate and track customer interactions throughout the funnel. To provide even more insight throughout this process, you can employ a wealth of tools including artificial intelligence-based automation, order management, and third-party SaaS integration from a single dashboard.

https://www.workday.com/en-us/homepage.html
Focusing on the financial and human capital components of a business' success, Workday had earned the praise of Gartner analysts two years in a row. Their cloud-based software allows complete visibility into your human resources, financial, and payroll data.

The world's leading enterprise resource planning (ERP) cloud software, Netsuite delivers highly scalable solutions ranging from global business management and professional services automation (PSA) to business intelligence.

Collaboration is key to modern business, and Slack makes collaboration simple. Employees and clients can share files, chat, and call all from a single, easy-to-use application. Best of all, everything shared is accessible from anywhere and protected through end-to-end encryption.

https://www.adobe.com/experience-cloud.html
How would you like all of the marketing technology you need in one place? The Adobe Experience Cloud offers audience profiles, content management, email automation, advertising, analytics, and more. It is designed to simplify an entire team's workload through a single SaaS solution.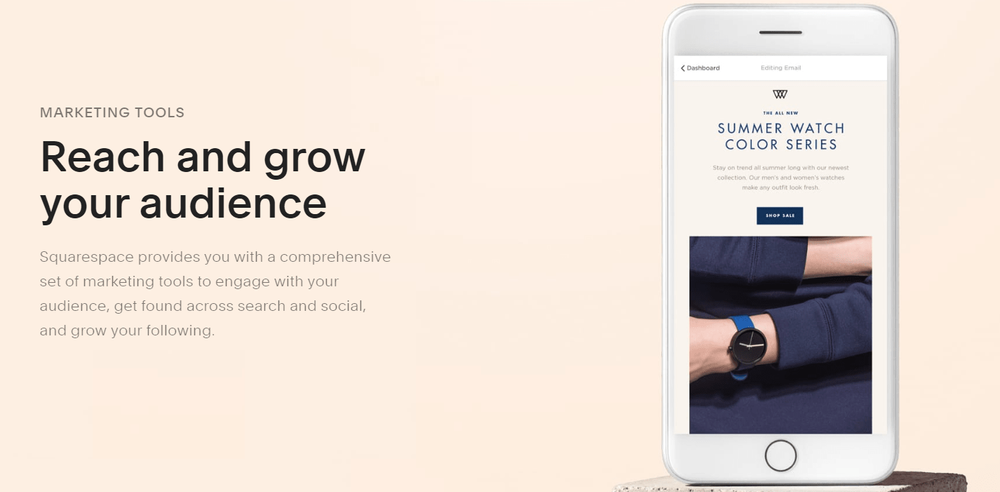 A well-designed, properly-functioning website is always a top priority. For startups and SMBs low on budget, Squarespace offers a robust site development, hosting, and publishing service. Your clients can customize to meet their unique needs.

The ServiceNow platform delivers a wide range of cloud software solutions including everything from IT operations management and security operations to application development and HR services. Many of their cloud services are completely automated to streamline entire workflows.
https://www.acronis.com/en-us/cloud/service-provider/platform/
Incorporating everything from cloud backup software to the all-new, blockchain-based Acronis Cyber Notary Cloud service, the Acronis Cyber Cloud provides service providers with a leading combination of data protection services. What's more, customizations like cloud storage flexibility, white labeling, and more ensure that you have complete control over what's important to your business.
About Acronis
Acronis is a Swiss company, founded in Singapore. Celebrating two decades of innovation, Acronis has more than 1,800 employees in 45 locations. The Acronis Cyber Protect Cloud solution is available in 26 languages in over 150 countries and is used by 20,000 service providers to protect over 750,000 businesses.