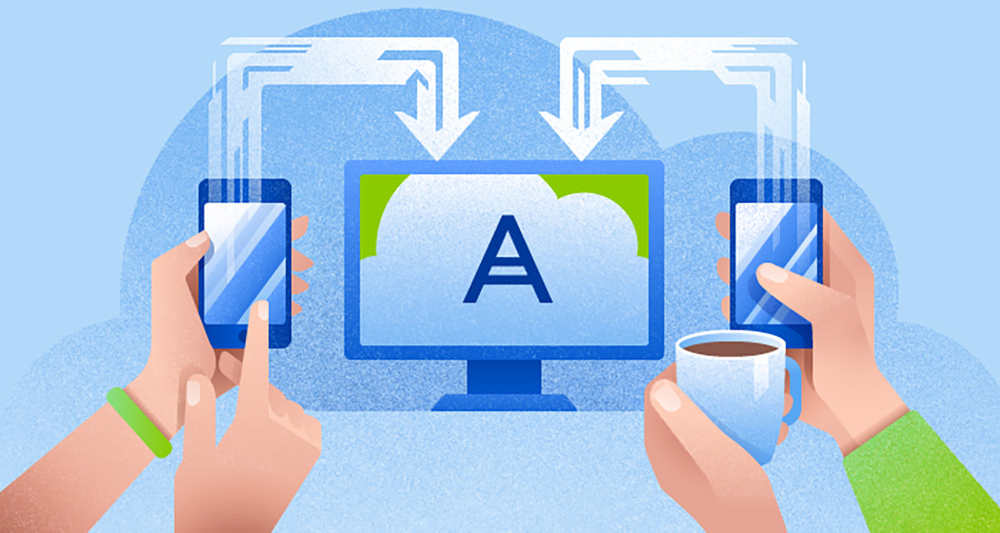 When my boss told me that the new Acronis True Image app could back up mobile devices directly to a computer over Wi-Fi, I quietly thought to myself that it wasn't a big deal. But then I realized how convenient it was! No more USB cables, no more struggles to remember to keep your backups current. The Acronis True Image app takes care of it all automatically!
Any other mobile backup technology that I knew could only run wireless backups to the cloud. But you always needed a cable when storing mobile backups on a local computer.
Acronis True Image offers mobile device backup that has changed it all.
So what else have I missed in the new Acronis True Image mobile app? Turns out quite a bit. Here's what I learned over a cup of coffee (and a backup) with my boss:
Acronis True Image app is the most convenient way to back up your mobile devices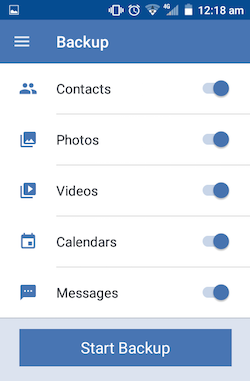 If your household is similar to mine, you probably have a number of mobile devices in the house. With Acronis True Image, you can back up them all without spending a cent on disk storage. The only limit is the amount of the disk space you have in your computer. If you don't want to use the cloud, you don't have to. But if you do, Acronis Cloud is readily available for an all your mobile devices (cloud subscription required).
Migration between Android and iOS platforms
Using the new Acronis True Image app, you can back up your iOS device and recover it on Android, and vice versa. It works with individual data records or entire backups. And there is no limit to how many times you can do it. Is your household multi-mobile-platform like mine? No problem! Acronis True Image makes it easy to manage all data, no matter where it resides.
Automated backup to a local computer
You can back up your mobile device content automatically to a PC as soon as you walk into your house and your device connects to your home Wi-Fi network. If you are wary of cloud backups, or if you want to keep local backups in addition to the cloud, it's now possible for all of your iOS and Android devices.
Restore individual files or the entire backup
With most iOS and Android backup software, you can only back up and recover the entire device content en masse. With Acronis True Image you can select what type of content you want to back up and restore individual data records or the entire backup whenever you need to.
Recover from accidental data deletions in the cloud
Imagine if you deleted some important data from your iCloud or Google account. There will probably be no way to get it back. But with Acronis True Image, you can keep an additional copy of your backup locally or in Acronis secure cloud, for additional protection.
Android memory card storage
If your Android device has an SD card memory expansion slot, Acronis True Image will be able to back up data from that card as well as the main internal memory.
Sometimes there is such a thing as a free lunch
The best part about the new Acronis True Image mobile app is that it's free! Even if you don't have a full version of Acronis True Image computer backup software, you can still use the app. And it even comes with a small amount of Acronis Cloud Storage.
Download Acronis True Image Now!

READ MORE: