formerly Acronis Cyber Backup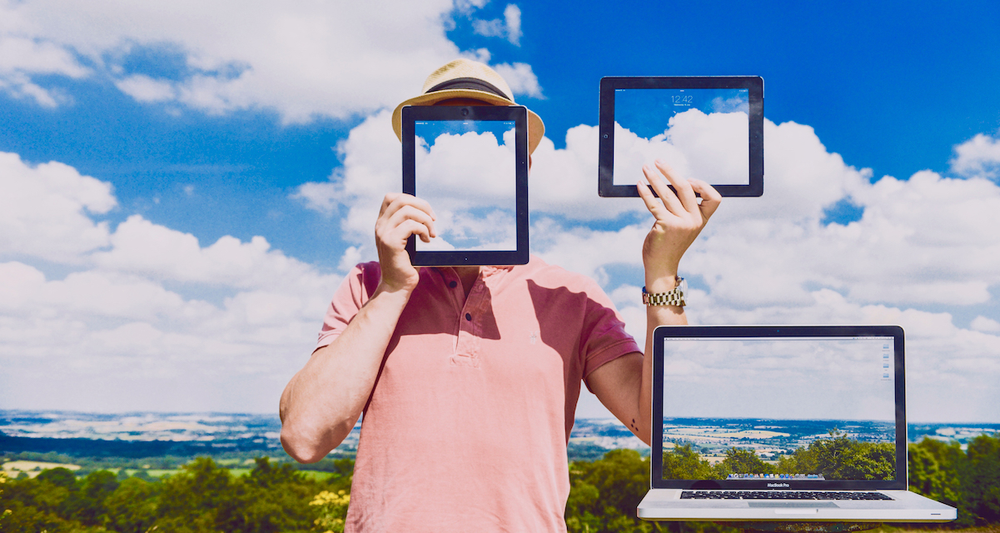 Acronis cloud-based data protection solutions offer innovative functionality and flexible deployment methods, helping service providers to maximize their revenue by allowing users to rebrand the service and resell it as their own.
This is what is commonly referred to as multi-tier and multi-tenant architecture. It allows service providers to take on multiple customers (multi-tenancy) and allow these customers to resell the service to the second buyer (multi-tiering).
Let's take a closer look at what it means in the context of cloud-based data protection service provisioning on the example of Acronis Backup Cloud.
Multi-tenancy is an architecture in which a single software instance can service multiple customers. This has become a norm in cloud computing, allowing vendors to provide enterprise-grade services at a fraction of a cost of a traditional on-premises-based solution. There are also a number of additional benefits to end users, such as immediate availability of new features, scalability, security, and the ease of use normally associated with the cloud-based services.
Multi-tenancy is at the core of the Acronis Cloud Platform. When service providers begin reselling Acronis Backup Cloud, they make full use of the multi-tenant architecture that it provides. Not only does it allow service providers to manage multiple customers from within the same control panel, but also allows those customers to create multiple users for different parts of the infrastructure.
For service providers, the multi-tenant approach simplifies service management and streamlines accounting. For end customers, it makes the service more attractive because it allows them to consolidate data protection of multiple departments into one account, without compromising privacy or security.
Acronis Cloud Platform is specifically developed for service providers and supports multiple levels of distribution, or multiple tiers. Every customer who signs up for an Acronis Backup Cloud service can become a reseller and start selling the same services to their own customers. They can even rebrand the system by changing the web interface colors, uploading a logo, and integrate it into their own provisioning system. As far as the end users are concerned, they will not even know that they are purchasing a service from a reseller a few tiers down from the main account owner.
Such approach creates a network of new customers for service providers in markets they would not be able to profitably reach on their own.
No matter where the users are in this logical multi-tier hierarchy, they receive the same level of data protection service — access to unlimited pay-per-use cloud storage, new features, and the power of the Acronis global cloud infrastructure.
The concept of multi-tier architecture, known as "reselling" has gained its popularity in the world of web hosting. Web design firms and managed service providers often prefer to open a reseller account where they can manage web hosting services on behalf of their clients. It allows them to present the service as their own and charge their customers in accordance with the service that they provide. Acronis service providers and their resellers can do the same. Instead of referring customers to a third party provider, they brand Acronis Backup Cloud as their own and deal with Acronis, Acronis distributor or another service provider, on their behalf.
What is Acronis Backup Cloud?
Acronis Backup Cloud is the world's only data protection solution specifically developed for service providers, web hosting companies and cloud resellers. It comes with all the multi-tenant and multi-tier management capabilities described above and offers full protection of all data, including servers, computers, Microsoft Office 365 accounts, websites, and applications in physical, virtual and cloud environments.
According to the Hosting and Cloud Study 2017 conducted by 451 Research and released by Microsoft earlier this year, backup and recovery services hold the top position among the managed services used by organizations last year. Acronis partners and service providers are in a prime position to protect their customers' data and build their business with Acronis' innovative technology.
About Acronis
Acronis is a Swiss company, founded in Singapore. Celebrating two decades of innovation, Acronis has more than 2,000 employees in 45 locations. Acronis Cyber Protect solution is available in 26 languages in over 150 countries and is used by 18,000 service providers to protect over 750,000 businesses.