Acronis Backup Cloud
Fast, powerful, integrated backup-as-a-service that puts you in control
Fast – Experience rapid time to market and fast time to profitability
Easy – Integrate easily with Odin, HostBill, ConnectWise, and more
Complete – Physical, Virtual, Cloud, Applications and Mobile
Reliable – Trusted by over 500,000 businesses worldwide 
Safe – Protect data with Acronis Storage with CloudRAID™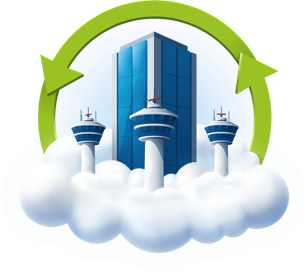 Start using Acronis Backup Cloud
Try Now
Call Sales

+ 1 781-782-9000
Key Features
Solve Customer Data Protection Challenges

Enable backup of your customers' data to multiple locations — to customer's on-premise storage, to the Acronis Cloud, to your own private cloud, or any mix of destinations. Replicate data between locations to ensure optimal data availability and dependable data protection.

Expand Total Addressable Market

Protect your customers' entire IT infrastructure with backup support for physical servers, virtual machines, cloud instances, PCs, Mac® computers, iPhone®/iPad®, Android® devices, and applications such as Microsoft Exchange®, SQL Server®, SharePoint®, and Office 365® mailboxes.

Reduce Management Overhead

Accelerate management of data protection with an easy-to-use console that consolidates operations and administration into single, unified, multi-tenant solution that is available anywhere at any time.

Improve Brand Equity

Brand your backup service to promote your company name and build brand equity. Develop your own pricing and packaging to deliver services that best fit the needs of your customers.

Reduce Operational Expenses

Integrate Acronis Backup Cloud with your billing and provisioning solutions to leverage what your organization already has in place to automate your business. Simplify customer backup operations with plugins for popular remote management platforms.

Spearhead New Markets

Back up or migrate customer data from any cloud, to any cloud, or even between clouds. Incorporate workloads from Microsoft Azure, Amazon S3, and other cloud vendors into your customers' unified backup plans across all locations.
Nurture Customer Trust

Ensure the security and privacy of customer data with strong encryption in-transit and at-rest. Enable storing the data on customer premises, in your own private cloud, or in the certified Acronis Cloud Data Centers using private encryption keys that only your customer knows.

Leverage Existing Investments

Leverage Acronis data centers, deploy the solution at your own data center, or mix-and-match to deliver a turnkey or in-house solution. From pure cloud to private cloud, the choice is yours.

Differentiate Your Backup Service

Transform backups with over a decade of innovations that protect your customers' data better than anyone. Disk-imaging technology, bare-metal recovery, Acronis Instant Restore™, and many other technology firsts are available to your customers.

Open Equitable Sales Channels

Scale your business potential with a unique, flexible go-to-market strategy that supports both channel partner and end-user customer sales. The Acronis Cloud easily supports any multi-tier, multi-tenant selling model.

Exceed Customer SLAs

Deliver a lightning fast backup service to your customers. Recover servers in 15 seconds or less with Acronis Instant Restore™. Roll back in no time with vmFlashback™. Back up and recover 2X faster than the closest competitor's software.

Start Fast, Finish First

The Acronis Cloud is ready for business with zero up-front costs and a pay-per-use business model. No architecting, no installation, no requirements. Accelerate your business… sign up and drive away today.
What Service Providers Say
Its full range of backup options let our customers use the solution to back up many different platforms. Acronis Backup Cloud protects everything from servers to mobile devices to cloud solutions like Office 365 email data. Acronis not only pumped up our revenue and customer base, but also improved our brand.Diogo Lopez CEO, Webplus Datacenter Hosting
I've been using Acronis Backup Cloud and I'm very pleased with the product. I switched because Acronis is a much more robust and powerful backup solution. Acronis can back up entire machines so you can restore to dissimilar hardware, file level, and system state. You can also backup locally as well as to the cloud. I really like the flexibility that Acronis offers. Kelly Haggard MCSE & RN, Kelly's Computer Services
I like the user interface very much, along with the flexibility. I really feel how much energy was put into development with intent to create one of the best products of the segment. I feel this commitment with every part of the software and that is why we chose to partner with Acronis. Florin Gruber Backup ONE, Bern, Switzerland
It has a ton of features at a good price, and looks to be become a solution that I can use for protecting all of my customer data. Jason Koch Dynamic Network Solutions, Laurel, MD
All-in-one solution for service providers. Easy to roll-out backup service for everybody. Central management, 7-days backup overview, multiplatform solution, and a pay-per-use pricing model. JMartin, Marek Zebra Systems, Ostrava, Czech Republic
1 of 5
Easy Integration
Are you a cloud hosting or services provider who uses one of these automation tools in your everyday business? You may be excited to know that Acronis Backup Cloud offers integration capabilities that allow you to automate billing, customer provisioning, and endpoint backup management.
Accelerate your business with Acronis!
Acronis Partner Programs and Service Provider Support
Special webinars
Keep informed of new features and benefits of the Acronis Cloud platform services, which will help you to improve your service offerings.
Free access to collateral and sales tools
You can leverage our tools, including whitepapers, contract templates, case studies, and presentations in your own sales and marketing initiatives.
White-label and Branding
You can completely rebrand your solution and benefit from the presence and credibility of Acronis in the market by using the "Powered by Acronis logo", to show customers your solution is built on a platform they can trust.
Participate in Acronis marketing initiatives
You and your customers will have the opportunity to participate in Acronis press releases, case studies, and other marketing initiatives that will help to build your market presence.
Free 30-day trial period
Give users product demos on Acronis software and provide your customers with a free 30-day trial period to minimize entry barriers for your customers. Acronis Backup Cloud trials for end-user companies automatically convert to paid subscriptions following the free trial.
Dedicated Technical Support
Acronis provides presales and post sales service provider support by a designated team of specialists to help you support your customers in all stages of the customer lifecycle.
Tier II technical support is available 24/7/365 free of charge, exclusively for certified Acronis partners.
Available Professional Services
The Acronis Professional Services team is available to help ensure the success of your Acronis implementations. Get professional assistance with more complex service deployments, including fully private-cloud backup and software-defined storage implementations.
Training and Certifications
Acronis Training & Certification courses are tailored to teach you how to sell and implement hybrid cloud data protection strategies and solve all challenges in the shortest time possible. The training sessions – classroom or online – are led by professional instructors who deliver necessary theoretical knowledge and guide you through the exercises, use cases and online examination that will allow you to become certified.
Business models and scenarios that Acronis Backup Cloud may be appropriate for include the following:
Internet Service Providers
Hosting Service Providers
Managed Services Providers
Application Service Providers
Systems Integrators
Telecommunications Service Providers
Acronis recognizes the level of both business and technical expertise that is required to deliver a sustainable backup and disaster recovery service. As such, admission to the Acronis Partner Program requires that you are able to demonstrate competency from a business, infrastructure, and technical perspective.
Learn more about our Service Provider Program.
Protect Your Customers from Ransomware
Service providers are coming to the rescue of ransomware victims! Learn how it's done and drive more business. Download the complimentary case study today: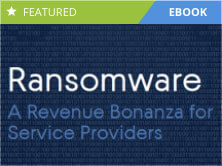 Ransomware - A Revenue Bonanza for Service Providers