Acronis

Cyber Protect Cloud
Today rising downtime costs, pressing data privacy concerns, crippling non-compliance penalties, and new, ever-evolving digital security threats have raised the stakes for business managers and service providers alike. Customers are rightfully concerned about modern data threats.
The truth is, the boundaries between data protection and cyber security have blurred to the point that keeping data safe requires more than just backup – not all solutions are created equal. Using the wrong one can make or break not only a customer's business, but also a managed service provider's.
Fortunately, there is a silver lining: MSPs that deliver on the promise to keep businesses running stand out. Leveraging next-gen data protection, or cyber protection, makes that much easier for MSPs to do.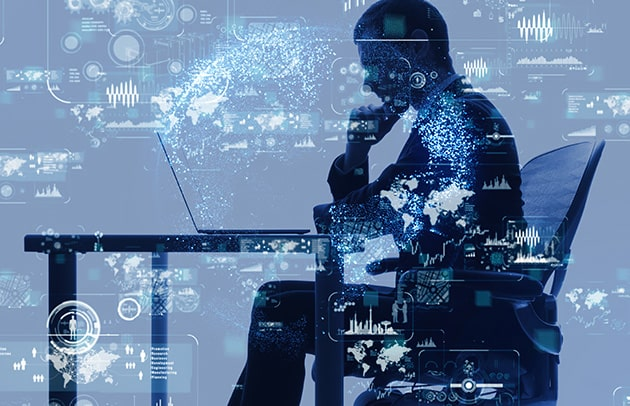 The difference between data protection and cyber protection
Whereas traditional data protection focuses on backup and recovery, cyber protection goes further to fight all modern threats to data. Cyber protection addresses five core characteristics:
1. Safety: Ensuring that a reliable copy of a business' data is always available 2. Accessibility: Making it easy for a business' data to be available from anywhere, at any time 3. Privacy: Controlling visibility and access to company data 4. Authenticity: Providing an easy way to prove that a copy is an exact replica of the original 5. Security: Protecting data against threats and malicious agents
More safety and security doesn't have to mean less accessibility or productivity
You can make data very safe, but not at all accessible (like putting a hard drive in a fire-proof safe off-site). You can also increase privacy settings, but simultaneously prevent security systems from thoroughly monitoring your devices.
Practically speaking, trade-offs like these are impossible to accept. That's why an integrated cyber protection solution is essential – to balance all vectors.
Specifically, cyber protection solutions with integrated advanced technologies like artificial intelligence (AI) can work proactively to defend data against ransomware and stop it in its tracks. AI technology can also protect backup files as well as the backup agent and systems from malicious attacks. That means that data is safe, accessible, private and secure at once. Meanwhile, a blockchain-based file notarization solution can ensure data authenticity, helping customers to stay compliant and avoid penalties.
With cyber protection that focuses on all five vectors – SAPAS – managed service providers can seamlessly deliver solutions that ensure protection from modern threats without compromising anything.
Multiple cyber protection solutions – in one
Acronis Cyber Cloud is a single cyber protection platform built for services providers, which delivers backup, disaster recovery, file sync and share, notarization and e-signature services, all managed from a single console.
Acronis Cyber Backup Cloud delivers a reliable hybrid cloud backup solution for service providers, which protects more than 20 platforms, anytime, anywhere, and faster than anyone else. With built in Acronis Active Protection, users gain access to the industry's most advanced AI-based ransomware protection available.
Cyber protection offers a unique advantage
It's much easier to stand out when your solution goes beyond commoditized data protection solutions to meet modern challenges. With a complete cyber protection solution in place, MSPs deliver more than simple backup – giving them the upper hand to differentiate their offering and grow.
To start increasing revenues and reduce churn, simply educate customers about backup basics and the advantages other related services offer (e.g. disaster recovery and files sync and share). This process demonstrates expertise while increasing customer buy-in. Since your MSP business is already equipped to deliver these valuable services, you're set-up for even greater customer appreciation – and future referrals.
Integrated advanced technologies that keep data totally secure help service providers 'save the day' whenever disaster strikes. With Acronis Cyber Cloud, MSPs can work easily and efficiently to provide complete, secure backup.
Learn more about how working with a single platform that's designed for today's challenges – with both your needs and customers in mind – the sky's the limit.
Download our e-book here.
About Acronis
Acronis is a Swiss company, founded in Singapore. Celebrating two decades of innovation, Acronis has more than 1,800 employees in 45 locations. The Acronis Cyber Protect Cloud solution is available in 26 languages in over 150 countries and is used by 20,000 service providers to protect over 750,000 businesses.