Organizations have several choices when it comes to backing up their systems and data. One especially important backup choice is off-site backup.
An off-site backup is a copy of a business' production system data that is stored in a geographically different location than the production system. Off-site backup includes:
Off-site server backup, where production data is backed up to an offsite server

Backing up to a media device, such as tape, which is then transported and stored off-site

Backing up to a private or public cloud
Advantages of off-site backup
Protect data in the event of a disaster. Organizations chose off-site backup solutions to ensure protection of their data in the event of a regional natural or man-made disaster. If a fire, flood, tornado, hurricane, etc. destroys the building where the production system resides, the off-site backup won't be impacted because it is not co-located with the original data and system. Protection from cyberattacks. If your organization is the target of a malware attack, such as ransomware, your production data and on-site backups can be compromised. Off-site backups are secure from cyberattacks and can be used to restore your systems to a pre-ransomware status.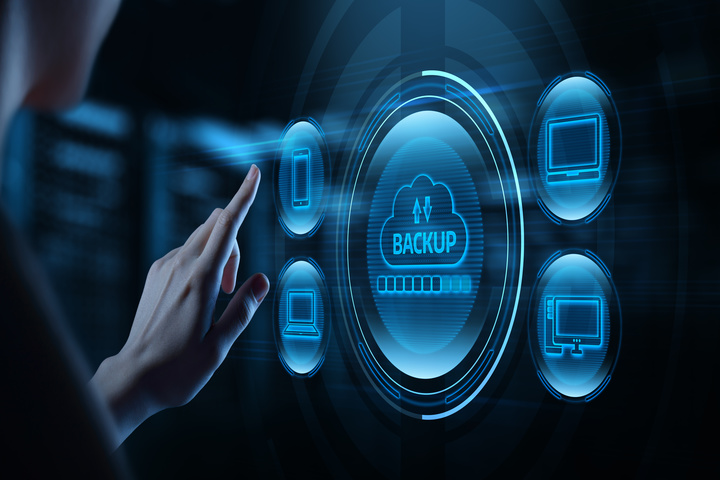 Backing up your production data to the cloud offers several more advantages, including:
Save money and resources. Backing up your data to a public cloud is less expensive than maintaining an on-premises (local) or off-site server backup. The cloud eliminates the need for your organization to purchase and maintain hardware and software, or worry about getting approval to make a capital purchase. Instead, you will pay a subscription fee that is an operational expense item. Access your data from anywhere. With an internet connection, you can access your backed up data from anywhere, anytime. While restoring a full backup from the cloud can take time, it is fast and easy to download just a few files from the cloud. Enjoy peace of mind with better data security. Cloud providers follow best practices when it comes to security. Most small-to-medium-sized businesses (SMBs) do not have the budget to hire cyber security experts, however, which is why many choose the cloud for data backup. Easy to scale. Your organization can scale cloud services on demand. While it will likely increase your subscription fee, you will not need to purchase more hardware or software.
Types of companies that can benefit from off-site backup
All companies, from small to enterprise, across any industry benefit from off-site backup, especially if the off-site data backup is stored in the cloud. In fact, the cloud makes it easy for any organization to follow the 3-2-1 backup rule, which is a best practice that ensures the best data protection.
3-2-1 Backup Rule
Keep your data in three places, across two types of media, with one backup stored off-site, such as in the cloud.
For SMBs, backing up to the cloud is one of the most cost-effective solutions. It is affordable, easily scales, keeps your data secure, and eliminates the need for you to purchase servers, software, tape drives, etc. and hire staff to maintain an off-site server.
While enterprise organizations can afford to maintain their own off-site data storage for backups – either off-site server backup(s) or backups to a private cloud, many of these organizations still chose to back up their data to a public cloud because it is a more economical alternative.
Off-site backup best practices
Follow the 3-2-1 backup rule. By following this rule, you will always have a backup to restore your systems.
Encrypt your data. You should encrypt your data, in transit and at rest, using enterprise-grade encryption to protect it from unauthorized access.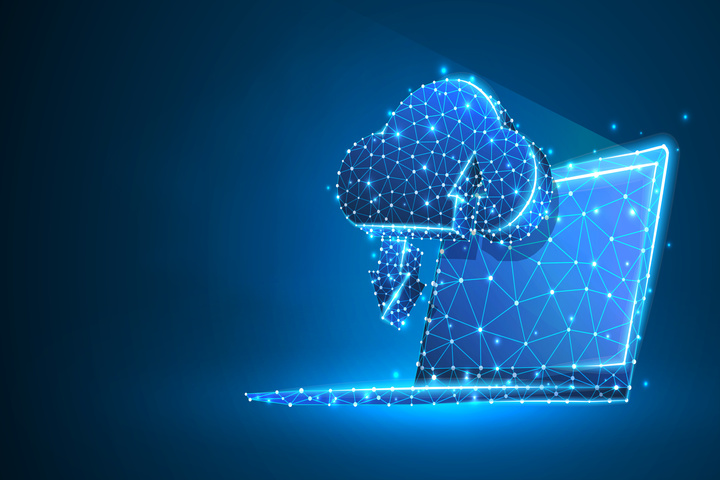 Choose the right backup method. There are four backup methods to choose from:
Mirror imaging, also known as full image backups, create an exact replica of the source data to capture your entire system, including your operating system, applications, files, and folders – all the data you want to protect.

Incremental backup captures only the changes made since the last incremental backup. Saves both time and storage space and ensures that your backup is up to date.

Differential backup captures only the changes made since the last full backup (rather than the last differential backup). This requires more storage space, but ensures an easier, more reliable restore.
Back up on a regular basis. Organizations should back up daily at a minimum. To provide peace of mind and save time and effort, consider using a data protection solution that can continuously back up data to minimize the amount of data lost between backups.
Back up endpoints and BYOD too. Critical data can be stored on company-owned and/or employees' personal laptops, smartphones, and tablets. You want a solution that will automatically back up data on these devices as well.
Acronis Cyber Protect is a one-of-its-kind solution that integrates backup, disaster recovery, AI-based protection against malware and ransomware, remote desktop, and security tools in a single agent.
Like most organizations, your IT staff probably relies on a patchwork of legacy backup and security solutions. This is expensive for your business and complicates your licensing, deployments, testing, training, support workflows, and vendor contracting. Your team is left with a complex, costly mess of solutions that do not address modern data protection and security challenges.
Acronis Cyber Protect combines backup, anti-malware, security, and management capabilities such as vulnerability assessments, patch management, URL filtering, and more, eliminating complexities and putting data protection and security front and center.
And don't worry: Don't worry: If you rely on a managed service provider (MSP) for your IT needs, they can provide the same protection with Acronis Cyber Protect Cloud.