Acronis

Cyber Protect Cloud
Endpoint detection and response (EDR), also referred to as "endpoint threat detection and response (ETDR)", is an integrated endpoint security solution reliant on real-time monitoring, endpoint data collection, and rule-based automated response and analysis to secure a system against potential security incidents.
It's a term to describe emerging security systems designed to detect suspicious activities (on both hosts and endpoints) and automate data collection to enable IT security teams to quickly identify threats and respond to them accordingly.
In essence, EDR comprises two primary concepts:
Endpoint threat detection (threat hunting)
Active monitoring to gather data, procure analysis, and detect threats to the company network.
Immediate response to found threats to fortify the company network and negate potential attacks.
The term "endpoint detection and response" describes the primary capabilities of EDR tools. The specific features and capabilities of an EDR system can vary depending on the chosen implementation approach.
The three primary EDR implementation methods are as follows:
A customized purpose-built tool
A smaller element of a larger security monitoring tool, or
A combination of third-party tools used together to provide effective EDR
Traditional protection systems may fail to secure system vulnerabilities against more sophisticated threats. However, EDR combines data and behavioral analytics to counter even such attacks.
Advanced persistent threats
As endpoint detection and response solutions gather historical data, they can provide defenses against zero-day attacks, even when mitigation is out of the question. As such, EDR security tools are considered "advanced threat protection".
What does endpoint detection and response (EDR) do?
EDR security solutions specialize in several primary functions. Let's explore them below.
Automated cyberthreats detection
EDR implements comprehensive visibility to all endpoints to detect various indicators of attack (IOA) and analyzes billions of real-time events to detect suspicious activities towards the protected network automatically.
Robust EDR security solutions strive to understand a single event as a part of a more significant sequence to apply security logic. If an event sequence points to a known IOA, the EDR solution will identify it as malicious and automatically issues a detection alert.
Threat intelligence integration
Integrated solutions combine threat monitoring with threat intelligence to detect malicious behavior more quickly. If the EDR tool detects suspicious tactics, techniques, and procedures (TTPs), it will provide comprehensive details on the potential security incident. (possible attackers, most vulnerable attack surface, means of malware deployment, and other already-known information about the attack)
Your security team can use EDR to proactively hunt, investigate, and counter threat activity within your environment. When EDR detects a threat, your team can confidently use incident response and remediation automation to mitigate it before it becomes a full-blown data breach.
Real-time continuous monitoring and historical visibility
EDR uses active endpoint data aggregation to catch sneaky security incidents. Users are provided with comprehensive visibility into all activities on the company endpoints from a cybersecurity perspective. A dedicated solution can track myriad security-related events - process creation, registry modifications, drivers loading, memory and disk access, network connections, and more.
EDR solutions present security teams with crucial information to ensure endpoint security:
host connectivity data collection - local and external addresses
direct and remote user account access data
ASP key changes, executables, and admin tool usage
detailed process-level network activity - DNS requests, open ports, and connections
archiving summary in RAR and ZIP
Collecting various kinds of data enables your security team to observe an attacker's behavior and react to it in real-time - which commands they're trying to run, what techniques they're using, where they are trying to breach, etc.
Swift threat investigation
Endpoint security solutions can investigate threats quickly and accelerate remediation. You can think of them as a security analyst, gathering data from each endpoint event and storing it in a massive, centralized database that provides comprehensive details and context to enable rapid investigations for both real-time and historical data.
Responding quickly to an incident is critical to an organization's cybersecurity strategy.
An IR plan describes how the company will handle a data breach or a cyber attack, including all mitigation efforts to limit recovery time, reduce costs, and protect the brand's reputation.
Businesses should design, test, and implement a comprehensive IR plan. The plan should define what types of incidents can affect the company network and provide a list of clear processes to follow when an incident occurs.
Moreover, the plan should specify a responsible security team, employees, or executives to manage the overall IR process and oversee that every action in the plan is executed appropriately.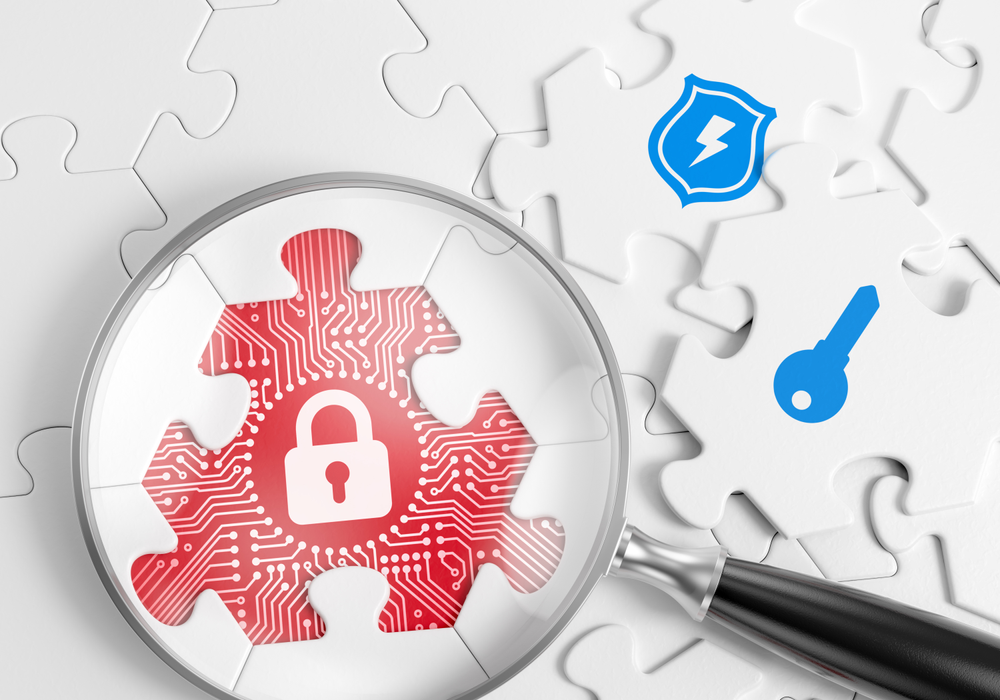 Importance of endpoint detection and response (EDR) security
Now that we've answered "what is endpoint detection and response", we can easily outline why it's essential for business networks.
Modern cyber threats can easily bypass the reactive approach to cybersecurity. The traditional antivirus software used to counter malware isn't nearly enough to keep attackers at bay. EDR enables proactive threat-hunting activities and remediates attacks before they occur.
Moreover, EDR monitors and collects data regarding every endpoint's status on the network. It can analyze stored data to determine the root cause of security issues and detect potential threats. Gathered endpoint data will also benefit robust IR and management strategies.
Different EDR features include cloud-based intelligence, statistical modeling, machine learning, etc., to enable comprehensive data analysis—your IT security team can review as much data as possible in shorter timeframes to deal with threats effectively. Moreover, EDR solutions are designed to distinguish malicious files from false positives, so you wouldn't have to worry about those.
The great versatility and compatibility of EDR tools enable integration into Integrated Cybersecurity Orchestration Platforms (ICOPs). You can combine EDR with other cybersecurity tools - network forensics, malware analysis, threat intelligence, SIEM tools, and more to investigate suspicious activities on a broader scale.
Endpoints don't fare well when burdened with heavy client software. Robust EDR solutions take up less space and have a minimal footprint on the endpoint. (compared to heavier antivirus tools)
EDR enables lightweight monitoring without interfering with the endpoint's functionalities.
An EDR security solution shines when collecting malware footprints (and other attack-type data) to protect a network. The company threat hunters can use all stored endpoint data to prepare a real-time IR and management strategy more effectively.
Modern businesses continuously expand their digital perimeter. Large companies and enterprises can host hundreds of thousands of endpoints across their networks. Such a massive attack surface is more vulnerable to cyber threats where traditional antivirus is not powerful enough to secure all entry points for attackers.
On the other hand, EDR is designed to collect and monitor data across large networks easily.
Benefits of an endpoint detection and response solution: Summary
We've expanded on the importance of endpoint detection and response tools. Below, you'll find a TL;DR of the most significant benefits an EDR tool provides.
Real-time data breach prevention
Enhanced incident response system
Automatic detection of advanced threats
Proactive endpoint protection
Simplified end-user devices management
Reduced workload and cost efficiency
What is the difference between EDR and EPP?
While EDR capabilities comprise threat detection, IR, incident investigation, and security incident containment, endpoint protection platforms (EPP) aim to mitigate traditional (malware) and advanced threats (such as ransomware, file-less attacks, and zero-day vulnerabilities) via passive endpoint protection.
Some EPP solutions include EDR capabilities. However, primarily, EPPs rely on the following to counter threats:
Signature matching (detecting threats via known malware signatures)
Behavioral analysis (determining and identifying behavioral anomalies even when no threat signature is found)
Sandboxing (executing files in a virtual environment to test them for suspicious behavior)
Allow/deny listing (blocking specific IP addresses, URLs, and apps)
Static analysis (binary analysis via machine learning algorithms to search for malicious characteristics before execution)
EPP's key components safeguard endpoints via the following:
Antivirus and next-gen antivirus (NGAV)
Data encryption, packed with data loss prevention (DLP) capabilities
Personal firewall endpoint protection (network-based defenses)
What is the difference between antivirus and EDR?
Traditional antivirus capabilities are simpler and more limited than a modern EDR solution. EDR plays a much more significant role in enterprise cybersecurity.
Antivirus is typically a single program aimed at scanning, detecting, and removing known viruses and basic malware types. EDR, on the other hand, can detect unknown threats based on gathered data and comprehensive analysis.
As EDR provides monitoring tools, dynamic endpoint security, whitelisting tools, and more, it can add multiple defense layers to counter malicious actors.
What should you look for in an integrated endpoint security solution?
Cyber threats evolve by the minute. In response, endpoint detection and remediation aim to keep up via many advanced cybersecurity features. Knowing the key aspects of EDR security is critical to choose the most suitable solution for your business.
Below are six primary aspects of an EDR solution to help you ensure the highest level of protection while investing the least effort and money.
Many security teams find it challenging to monitor all on-premises and personal devices in hybrid work environments. A robust solution will ease the process and do most of the work for them.
Threat detection database
Efficient EDR relies on massive data volumes collected from endpoints to add context and mine the results for signs of potential threats.
Behavioral analysis and protection
Signature-based analysis and indicators of compromise (IOCs) aren't enough to mitigate modern threats. Effective EDR security requires behavioral approaches to identify indicators of attack (IOAs), so your security team can act on the threat before it becomes a data breach.
Threat intelligence and insights
Threat intelligence provides much-needed context to EDR, including attributed adversary details and more complex information about ongoing attacks.
A swift and accurate response to incidents can counter an attack before it becomes a data breach and allow your company to resume business processes as quickly as possible.
Cloud-based EDR ensures zero impact on endpoints while enabling accurate search, detection, analysis, and threat investigation in real-time.
The best EDR Solution: Acronis Advanced Security + Endpoint Detection and Response
From SMBs to enterprises, all organizations need advanced cybersecurity controls to combat modern cyber threats. Unfortunately, most EDR solutions capable of countering advanced threats are highly complex and costly to operate.
With Acronis Advanced Security, you can rapidly search, detect, and remediate sophisticated attacks while dramatically reducing workforce effort, mean time to remediate (MTTR), and costs via a single, integrated, managed service providers-class platform.
About Acronis
Acronis is a Swiss company, founded in Singapore. Celebrating two decades of innovation, Acronis has more than 1,800 employees in 45 locations. The Acronis Cyber Protect Cloud solution is available in 26 languages in over 150 countries and is used by 20,000 service providers to protect over 750,000 businesses.