Cyber Protect Home Office
formerly Acronis True Image
Three simple tips to quickly and efficiently back up and protect the contents of your PC and Mac.
Every computer fails at some point. It's not a question of "if," but rather "when." Whether its demise comes from human error such as a dropped laptop or a virus or a natural disaster such as an electricity surge or flood, no computer system will last forever.
This is why backup is critical. With priceless photos, costly music collections and sensitive financial information at stake, it can be devastating to lose this irreplaceable data. Not knowing how to perform a system backup leads to such devastation.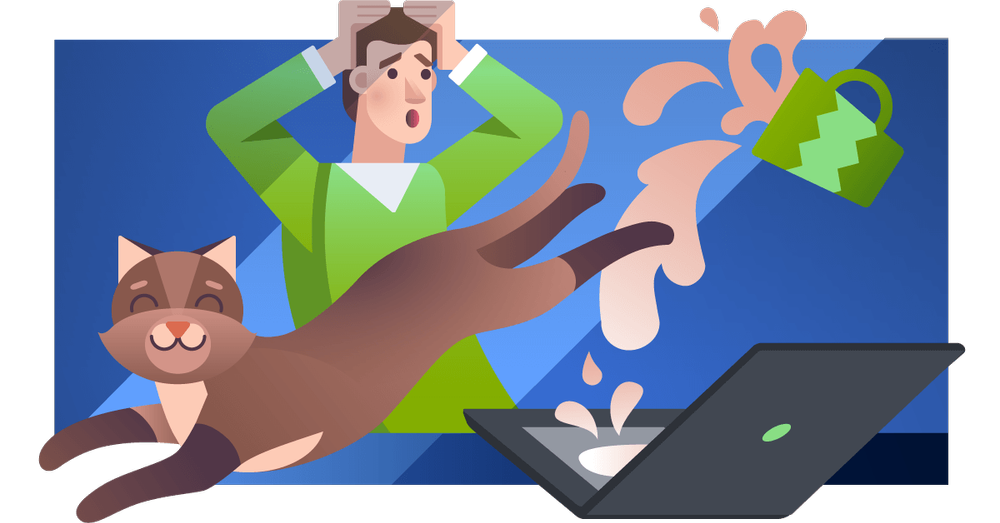 Yet many PC and Mac owners don't have a plan in place for system backup. Some people think they don't have the time to research and install the best system backup. Some are intimidated by the technology and worry they will mess things up. But the fact is, PC and Mac backup can be fast, easy, and complete when you follow these simple tips.
1. Find the Right Backup System
Different backup software packages provide different functionality. Here is a checklist of features to look for when choosing a backup system:
The product backs up your entire computer, not just your files. For a complete PC and Mac backup and restore, you need a program that captures applications, data, drivers, and patches — essentially taking a snapshot of your entire system at a given point in time. This is called "full-image backup".

The backup software runs in the background while you continue working on files, browsing the Internet, and doing whatever else it is you do on your computer. You should not have to close applications or suffer sluggish performance while system backup is in progress.

It protects your backup data by encrypting it with government-grade security tools.

It allows you to store backup data numerous ways: a protected partition on your laptop, USB drive, CD or DVD, or in secure cloud backup storage.

Compare features, such as the ability to customizable schedules and data compression and incremental backup functionality. Incremental backup only backs up changes since the last backup, allowing for faster backups that take up less storage space.
Acronis True Image 2020 is a fast, easy, and complete solution that offers these features and more. For example, back up your entire PC or Mac in just two clicks. Recover your entire computer — including the operating system — in minutes. Back up to local external USB drives, to Network Attached Storage (NAS), and to secure Acronis Cloud Storage.
2. Make Sure the Computer Backup System has "Set it and Forget it" Ease-of-use
With the right backup product, you configure it once and system backups are performed automatically. You can also elect whether and how often to schedule a complete backup with disk imaging as opposed to backing up individual files, folders or file categories.
Acronis True Image 2020 offers a powerful scheduler to run backups at a preset time or after a designated period has elapsed. You can choose to schedule backups when the user is idle, on user log-in or log-out, on system start-up or shut-down, and more. You can also suspend and enable tasks, and specify dates to run certain tasks.
3. Restore Your System Backup Fast
In the event a disaster strikes, you need to restore your entire system as quickly as possible to minimize downtime.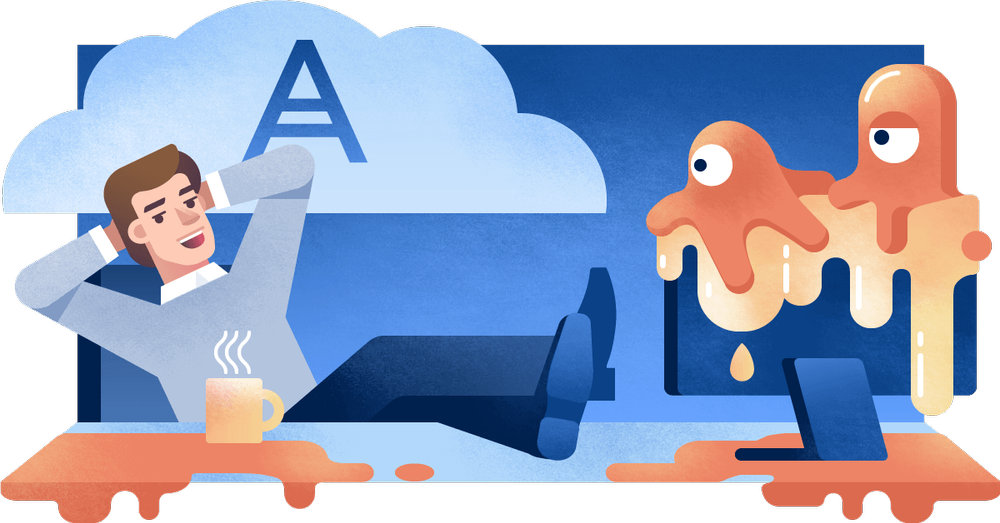 With complete PC and Mac backup and restore offered by Acronis True Image, you can rest easy knowing your computer will be back up and running as fast or faster when compared to any other product on the market. It saves even more time when compared to solutions that merely back up data files and folders. With Acronis True Image, you won't need to reinstall your operating system, individual applications, drivers, and other components — all of which take time and effort. Instead, Acronis True Image captures all those elements and restores your computer to its pre-disaster state with the click of a mouse.
Best of all, you can restore your data anywhere. Has your laptop been stolen or is your desktop fried? No problem. Acronis True Image restores your systems and data to the PC or Mac of your choice without having to search for original hardware and software.
You get all of this, plus mobile phone and tablet backups, Facebook backups, and other easy-to-use but powerful features, such as file synchronization and the ability to back up a computer remotely!
If you have been guilty of putting off implementing a backup system for your PC or Mac, don't delay. By taking a few minutes now to set up your computer backup, you can save hours or even weeks of lost productivity when— not if — your computer fails.