Your managed service provider (MSP) business thrives by expanding the breadth and depth of services you offer to your business customers. These expansions represent an opportunity both to entice new prospects and to deepen your relationship with existing customers. And few MSP services are in more demand today than online backup services.
Your overview and reference guide to all things online backup software:
Your managed service provider (MSP) business thrives by expanding the breadth and depth of services you offer to your business customers. These expansions represent an opportunity both to entice new prospects and to deepen your relationship with existing customers. And few MSP software and services are in more demand today than online backup services.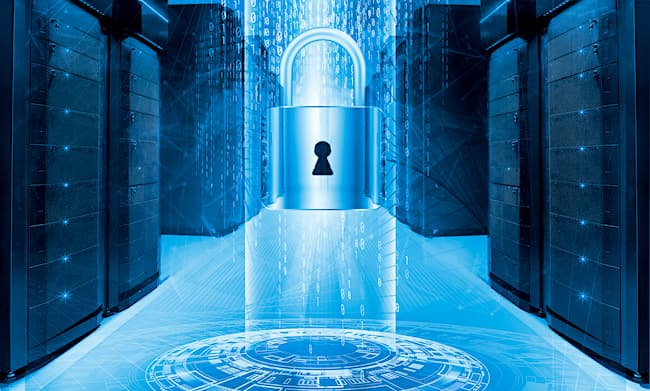 In fact, according to a report from IDC, the backup as a service (BaaS) market is expected to reach a value of $1.2 billion by 2023. This growth makes sense given the exponential growth cloud computing is seeing and the increasingly complex cyberthreat landscape that your clients and prospects face today.
It's surprising, then, that many MSPs are still unsure if managed online backup services are right for their portfolio. Online backup software is low-hanging fruit for MSPs looking to expand and organizations are adopting online backup software, cloud storage, and cloud disaster recovery with more confidence and comfort than ever before.
If your MSP business isn't selling online backup software there are a number of reasons why you should. In this reference guide, we'll explore a few and share:
Why your clients are so interested in online backup services?

How you both can benefit from integrating online backup services?

How to find the right online backup software for your service portfolio?, and

How to profit with online backup software?
Why every business needs an online backup service?
Online backup software helps to ensure that your MSP business can provide robust, modern protection for your clients. This is key given the variety of threats that face your customers and prospects today, the highly competitive nature of the MSP market, and the rapidly growing scale and sophistication of your customers' IT environments.
By securing copies of your customers' data in remote data centers, managed online backup services allow you to offer greater protection and more comprehensively defend the enormous volumes of data that they create, share, and store on any given day. The modern digital world makes this feature of online backup software both a vital differentiator for your MSP and a crucial part of any cyber protection strategy these vast libraries of data now need to be available 24/7 on an increasingly growing variety of devices and on endpoints worldwide.
Simply put, being an MSP in 2019 is harder than it was in 2018 – and much harder than it was five or ten years ago – but managed online backup services make it easier.
How MSPs benefit from online backup services?
By offering online backup software as part of your service portfolio, your MSP business is positioned on the forefront of modern data protection efforts – something your existing and potential customers are increasingly looking for. In this year's MSP Benchmark survey from Kaseya, your peers in the MSP industry said just that, identifying both security and backup as some of their customers' key focuses today.
Managed cloud backup services enable you to address both of these concerns with a single solution that offers another layer of data protection – and thereby a more robust online data backup defense – and the added security benefits of public or private cloud storage.
What's more, remote backup software for service providers is often a quick and easy upsell opportunity, particularly for customers that already rely on you for traditional backup, recovery, and disaster recovery services.
For a few tips on how to market your new managed online backup services, read on.
How MSP clients benefit from online backup software?
For your existing and prospective customers, online backup services offer three key benefits: a reliable way to consistently meet compliance regulations, the highest possible data availability, and the ability to overcome the evolving cyberthreat landscape.
• Many online backup software vendors design their online backup services to comply with regulations including the USA's Health Insurance Portability and Accountability Act (HIPAA) and the EU's General Data Protection Regulation (GDPR). As a result, offering online backup for business customers ensures consistent compliance and reduces the time and budget customers need to spend addressing this concern.
• By diversifying where your customers' backup data is stored, managed cloud backup services ensure that mass hardware failure, localized service interruptions, and natural disasters don't derail their businesses. This benefit of online backup software makes your MSP business look like a hero while providing your customers with near seamless data availability.
• Online backup software can represent a valuable first step to fighting ransomware, offering a reliable means to quickly recover stolen or compromised data wherever it's needed. This ability is key to modern business IT since there's now a ransomware attack every fourteen seconds. Each of which can result in $300,000 in recovery costs per hour of downtime. That said, anti-ransomware capabilities do vary between different managed online backup services and vendors.
Together, these three key customer benefits of managed online backup services provide a clear-cut story for investing in your MSP's online backup services.
Now the only question is how to find the right one to meet their expectations and deliver your business the best resource, experience, and value.
How to find the best online backup software for MSPs?
Not all online backup services are equal. Remote backup software for service providers are available from an increasingly wide variety of vendors, which opens more opportunities for you to choose the right one for your needs and your customers'. Of course with more options comes more risk of choice paralysis. For MSPs, this is particularly true because the wrong online backup software can cost you deployment, training, and management time and money only to later frustrate and potentially cost you your customers.
When deciding on managed online backup services to sell, look for online backup software that drives your business toward complete cyber protection. In the modern era of cyberthreats, online data backup alone is not enough. To provide the best resource possible for your customers – while making the most profit for your own MSP business – you should invest in online backup software that provides:
Modern, secure data protection
Today, online backup for business customers should offer built-in features including anti-malware, blockchain-based file notarization, and military-grade encryption to make backup defenses as robust and all-inclusive as possible. Online backup services with these features make it easier for you to keep your customers' data in compliance with regulations and verify that their data is authentic.
Support for all your customers' systems
To make your online backup software is as valuable as possible for customers, regardless of their environment arrangement, identify a solution that supports as many unique systems as possible. That includes physical, virtual, cloud, and mobile workloads, as well as popular platforms and applications like SAP HANA, Oracle, Microsoft 365, Azure, and Google Workspace.
Efficiency and productivity for your team
Online backup software is widely available but not all are created equal. Remote backup software for service providers should include built-in capabilities to streamline your usage and management with features like a multi-client portal, a multi-service platform, easy service provisioning, white-labeling, RMM/PSA integrations, and pay-as-you-go pricing models.
Easy deployment and maintenance
Online backup software should be as valuable and convenient for your team as they are for your customers. Finding online backup services with a modern user interface and no need to install or maintain software or hardware simplifies your management needs and reduces both your hardware and manhour expenses.
As we detailed above with platform protection, the managed online backup services you add to your portfolio should account for a wide variety of storage solutions, both in response to data regulations and to factor in the storage preferences of your customers. Seek out online backup services with ready-to-use access to scalable local storage and third-party off-site storage.
Once you've selected an online backup software vendor to provide your portfolio's online backup software you're ready to start selling.
Marketing managed online backup services
Your customers and prospects do business in a digital world that's growing more complex, expensive, and insecure. By managing all of their IT services, you're already poised to be the saving grace that removes all these concerns and provides reliability and confidence in their place.
Adding managed online backup services fits perfectly into this narrative, a natural progression of data protection combined with cybersecurity to become something more robust than both – cyber protection.
When selling your customers on the importance of online backup services, three key points to highlight are:
The importance of data availability
Online backup software ensures more consistent data availability that helps your customers stay productive no matter what. As more and more business take to the cloud, managed cloud backup is going to become more necessary.
The importance of comprehensive cyber protection
Your online backup services eliminate data protection gaps that may exist with specific apps and systems. Additionally, leading online backup software features integrated cybersecurity defenses that help to combat today's sophisticated cyberthreats.
The importance of regulatory compliance
Regulations like HIPAA and GDPR are not to be ignored. Managed online backup services, as part of your service portfolio offerings, help to ensure that your customers are consistently in compliance with their industry regulations – so they don't need to sweat.
Best Online Backup Software For MSPs & More
Acronis Cyber Protect Cloud unites backup and disaster recovery, next-generation anti-malware enhanced with machine intelligence, and endpoint protection management in one solution. Integration and automation provide unmatched ease for service providers — reducing complexity while increasing productivity and decreasing operating costs. Key features include:
Backup and recovery. Minimize data loss across your clients' infrastructure and workloads with the best backup and recovery technology, available in consumption-based or per-workload licensing models.
Cybersecurity. Stay ahead of modern cyberthreats with award-winning anti-ransomware enhanced with anti-malware capabilities focused on zero-day threats that complement your clients' antivirus.
Disaster recovery. Allow clients and disaster recovery (DR)-enabled tenants to establish secure connection to the corporate network with their personal devices, or test failover in an isolated network environment.
Management. Centralize your protection management and provision endpoints in minutes. Remotely assist clients and assess system vulnerabilities and security gaps. And increase visibility with built-in monitoring and reporting.
File sync and share. Increase productivity by enabling your clients to create and securely share corporate content from anywhere, at any time, and on any device. Only get charged for the storage you use. Your clients can also leverage notarization and eSignature for data validation.
You can also expand your services to your clients with advanced protection packs:
Advanced Backup. Paired with Acronis Cyber Protect Cloud, the Advanced Backup pack enables you to extend the cloud backup capabilities your clients need to proactively protect their data.
Advanced Security. The Advanced Security pack extends the endpoint protection capabilities of Acronis Cyber Protect Cloud, enabling you to lower the risks to your clients with enhanced anti-malware protection and remediation services. The advanced pack simplifies deployment, configuration, and management tasks with advanced integration and automation.
Advanced Disaster Recovery. Protect your clients' workloads when disaster strikes by instantly spinning up systems with cloud-based recovery and restoring them anywhere. When you add Advanced Disaster Recovery to Acronis Cyber Protect Cloud, you can easily extend the cloud recovery services your clients need.
Interested in learning more? See what Acronis Cyber Protect Cloud can do for your MSP business today.
About Acronis
Acronis is a Swiss company, founded in Singapore. Celebrating two decades of innovation, Acronis has more than 2,000 employees in 45 locations. Acronis Cyber Protect solution is available in 26 languages in over 150 countries and is used by 18,000 service providers to protect over 750,000 businesses.